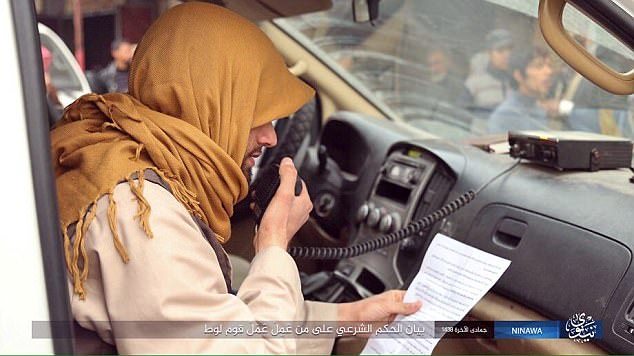 ISIS have been found responsible for the death of a young man, having thrown him off a rooftop and hitting him with rocks – all because they found out he was gay.
The mob released pictures of the young mans very-public execution which took place in Mosul, carried out in the name of Allah and Islam through the Sharia Law.
A large crowd formed to watch the execution as they too were against his sexuality.
The young man can be seen to be blindfolded before being thrown off the roof of a building, reports the Iraqi News. Upon landing in the street, he was then stoned to death.
It is seeming more and more common amongst terror groups to throw those convicted off rooftops and stoning them to death, after a similar incident happened just four months ago to another man – again for the 'crime' of being gay.