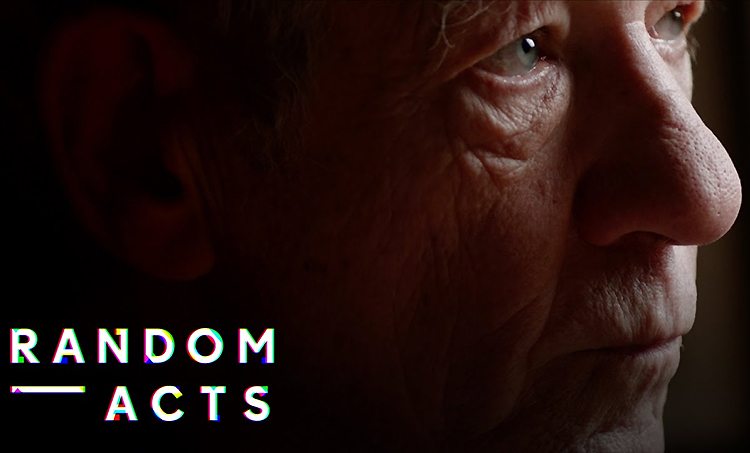 Sir Ian McKellen has opened up about growing up gay in Britain before the partial-decriminalisation of homosexuality.
The short film, part of a series called Random Acts, sees the legendary actor explaining that life as a gay person in the 40s and 50s was "a terrible oppression."
The four-minute film was directed by filmmaker Joe Stephenson for Tate Britain's new Queer British Art exhibition, which provides an intimate glimpse into the lives of six different LGBT+ individuals.
With actor Scott Chamber supplying the visuals for McKellen's somber narrative, he offers a sad reflection on his lonely childhood growing up in Britain, and talks about why he is so vocal about LGBT+ issues today — despite the flack he often receives from conservatives and other bigots.
There was no question of being out of the closet […] because you would invite the police to arrest you.
Sir Ian asks the viewer: "Do you want to go to prison? No, you don't. Keep quiet. Keep quiet."
He mentions that the word 'homosexuality' had hardly been invented, yet alone ever actually used. "You couldn't read about it anywhere; you couldn't see images of it anywhere."
"Gay people, homosexuals, conducted their lives as secretly as possible," McKellen recounts, "There was nobody who was out. Nobody."
Part of the reason I proselytise, talk about being gay, is because I don't want today's children not to enjoy their sexuality. Be aware of it, think about it, puzzle about it, discuss it, have it out in the open, because of course it's central to what you are.
After spending the first two decades of his career keeping his sexuality hidden from the public, McKellen came out as gay in 1988 in response to the Thatcher government's Section 28 legislation, which banned the 'promotion' of homosexuality in schools around the country.
He mentions that he regrets not standing up for gay rights earlier, which has influenced the way he approaches the issue now.
He later co-founded LGBT+ rights charity Stonewall, before going on to become one of the UK's most vocal LGBT+ rights campaigners.
You did nothing in public to draw attention to yourself because you would be identifying yourself as a potential criminal. There was nowhere in the world where homosexuality was accepted. This is how the world was organised, gay people were subhuman.
Check out the beautiful video below:
Featuring works from 1861–1967 relating to LGBT+ identities, Queer British Artmarks the 50th anniversary of the partial decriminalisation of male homosexuality in England and is on at Tate Britain London until 1 October, 2017.