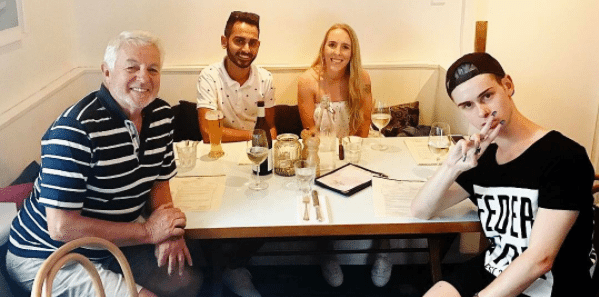 express recently came away victorious at the 2016 New Zealand Community Newspaper Association Awards, receiving one win and three runner-up placings. This was the first year express entered to compete against other publications.
---
The awards ceremony was held at the Chateau on the Park in Christchurch, Friday 16 June and celebrated the best of what New Zealand community newspapers have to offer.
express came runner-up in the Best Website category, which was judged on innovation and content, design functionality, and users of the website, with Judge Clare Swallow saying that our site was "visually appealing across all device types (mobile, tablet, and desktop)."
She also comments that we had done a good job with the redesign to fit a lot of different content types (posts, featured posts, events, advertising, polls etc.) into the site, without distracting readers.
"All in all a classy design with real room for ongoing engagement," Swallow concludes.
express also came runner-up in the Best Front Page Feature/Lifestyle category for our December 2016 issue which covered the story of surrogacy as an option within the Rainbow community, as well as in the Best Magazine and Supreme Winner category.
But it wasn't all runner-up placings as we finally pulled a win in the Best All-Round Lifestyle Magazine category, judged by Venetia Sherson. This category was judged on editorial content and quality of writing, presentation, photography, level of local editorial content, and advertising content and presentation. She commented that we had "top-class imagery and design, combined with sharp writing in New Zealand's only magazine for gay and lesbian readers. The content covers lifestyle, LGBT+ issues, food, health, and personal profiles. The writing is both intelligent and pithy."
express Business Manager, Kunal Sharma said, "We are thrilled with the win. To even place as runner-up in some of those categories against the other amazing publications was great!"
Editor Chanel Clark commented, "To win Best All-Round Lifestyle Magazine was a great pat on the back for the team and a step in the right direction, showcasing that we truly are doing our best to represent all parts of the rainbow community and produce a magazine that is of interest month and month again."
She continues, "We want to take this opportunity to thank everyone that has supported us. We are very proud and humbled and we couldn't produce the magazine without you guys. So thank you so much and please know it means the world to us."