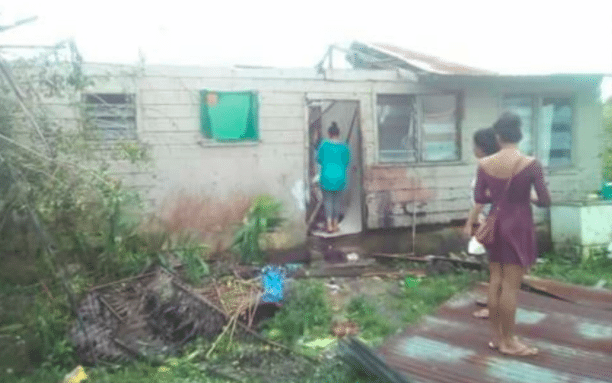 Cyclone Gita has destroyed an LGBT+ centre in Tonga and with it a much needed safe space for the local community.
The centre is run by the Tonga Leitis Association, who are now calling for help with the costs to repair the building and provide much-needed supplies to community members after the worst storm in 60 years.
"We are without a penny or supplies to provide what we need to offer our members. It is vital for us to repair our centre," President of the Association, Henry 'Aho told Gay Star News.
"It is where we are able to create a safe space for LGBT+ persons who have suffered through this disaster, helping them to their feet as life moves on post-Gita."
Homosexuality is illegal in Tonga.
'Aho says some members of the Association volunteer with the Red Cross to make sure LGBT+ are included in relief efforts.
"If the few members we have working for Tonga Red Cross were not exhaustive in their efforts to push for inclusion of sexual minorities in the care and counselling of those in evacuation centres, LGBT+ persons are most likely to get pushed further into the closet and may not find the courage then in such an atmosphere to report any incidents of sexual assault against them for fear of shame or just persisting indifference."
The Tongan Leitis Association has launched a crowdfunding page to go toward building materials, and the delivery of food, water, medical and other essential supplies.
They say they urgently need help to repair the roof that was torn off the centre and to provide emergency supplies and services to members and their families who have lost everything.