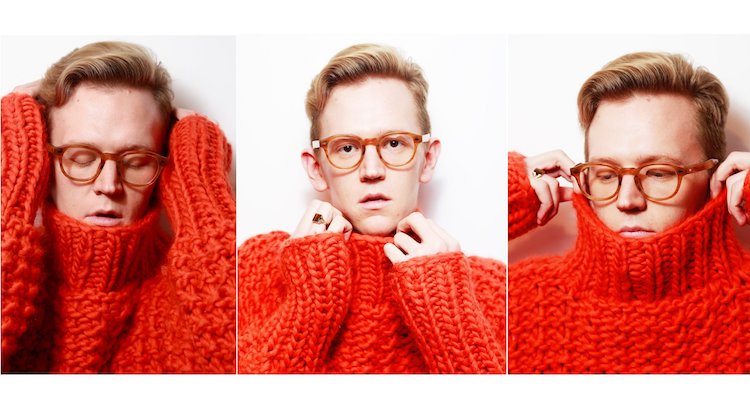 Comedian Chris Parker launched his new show Camp Binch at this year's International Comedy Festival and stirred audiences by telling how his former high school no longer offers drama programs due to damage sustained to the school's arts spaces in the Christchurch earthquakes.
---
What is the name of your old high school?
Christchurch Boys High School, it's an all-boys state school. They made 46 All Blacks in their time, but I like to consider myself their most successful old boy!
What was it being a student there?
As a student, we drove our own experience there. Created talent quests, formed bands, learnt improv. There were some great teachers who over those years nurtured us in what felt like an under resourced arts landscape. But time has moved on, teachers have left, and when I went back to the school a few years ago I was disappointed to find that the small arts and culture that did exist, had now completely dried up. It's an ongoing frustration of mine which isn't just a school issue. As a society, we always value sport over arts. Arts play a vital role in our society and in an all-boys school it creates a safe welcoming space for boys who might not fit into the mainstream culture. Every educational institution has a responsibility to create opportunities for boys no matter what their interests. Not just Rugby.
Have you been able to help?
The school is going to have production at the end of the year, so my constant nagging seems to be working, but it's a culture that needs to shift rather than just one school production.
Can express readers help?
Just looking into their own backyard, to see what they can help fix. This is my passion project, my small way to help fix a culture that didn't allow me to thrive. If we are all looking out for small things we can support and fix, what a world we could be living in!
What did learning theatre, music and dance mean to you growing up?
Obviously practical skills which have benefited my career as an actor and comedian, but on top of that it was more about having space where I felt free to express myself, free of judgement. Arts and music in school provided that!
Camp Binch returns to Auckland's Basement Theatre from 7-9 June (iTicket.co.nz) and Wellington's Bats Theatre 19-23 June (bats.co.nz).