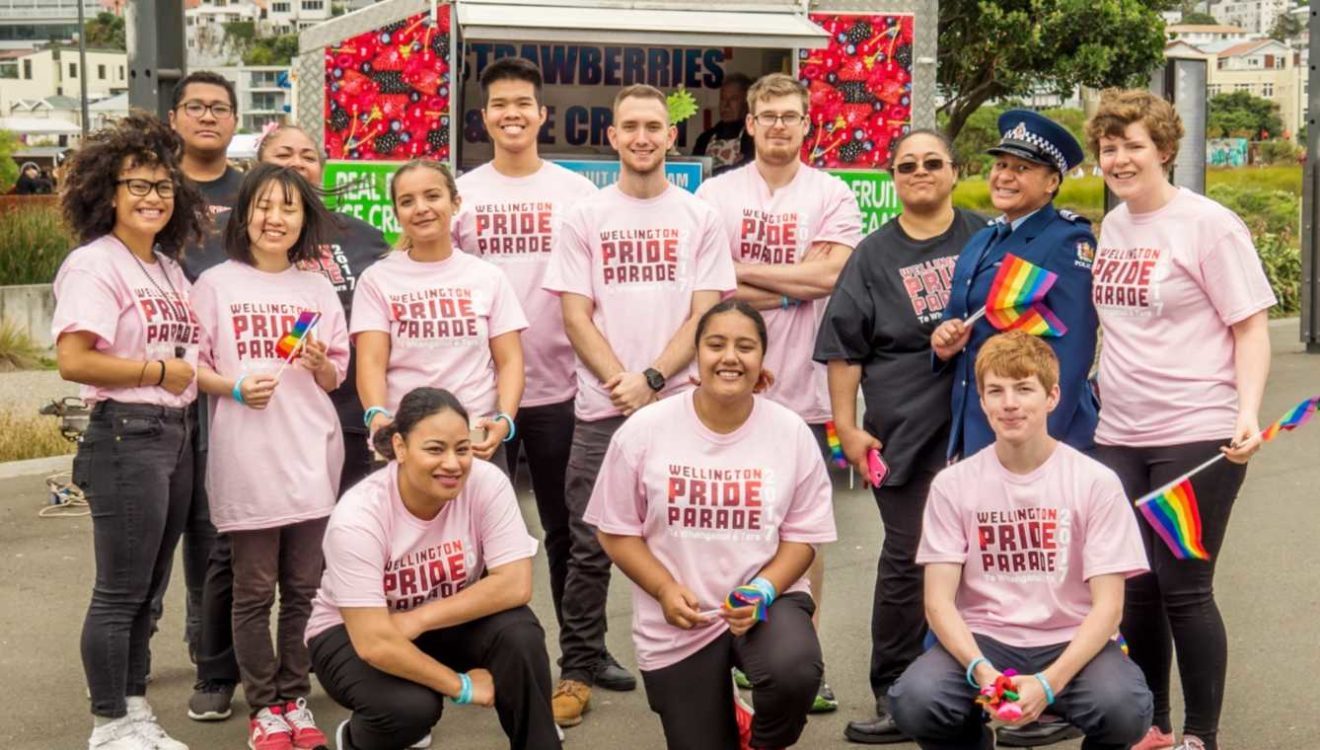 Police and Defence Force bosses along with Prime Minister Jacinda Ardern will march in the parade for the very first time on Saturday 16 March.
2019's Wellington Pride parade is set to be the biggest one yet with the chief of Defence Air Marshal Kevin Short and Police Commissioner Mike Bush joining Prime Minister Jacinda Ardern to participate for the first time.
A flyover is also planned, with 2019 marking the 25th anniversary of the defence force lifting its ban on openly gay and lesbian New Zealanders serving.
Speaking to Newstalk ZB, Wellington District Police Commander Chris Bensemann said he expected around 100 police staff would participate in this year's parade which would include the Police Commissioner, the New Zealand Police Pipe Band and a large contingent of dog handlers and their dogs.
"The parade provides a great opportunity for police to march regardless of their gender, identity or orientation and it demonstrates our commitment to our core values but also gives the opportunity for us to participate with our friends, colleagues and whanau in the community."
The Wellington International Pride Parade's organisers will not be imposing clothing restrictions on the police.
Wellington International Pride Parade co-chair Richard Tait said the parade would be reflective of the capital being an inclusive city.
"We welcome everybody, we don't dictate what people wear."
The city's Labour Mayor Justin Lester echoed those sentiments and welcomed the inclusion of the police.
"This is the biggest pride parade Wellington's ever seen. It's really significant to have such high-level support from respected organisations like the New Zealand Police, we're also going to have Jacinda Ardern marching in our Pride Parade so it will be great to have the Prime Minister down here in Wellington leading from the front."