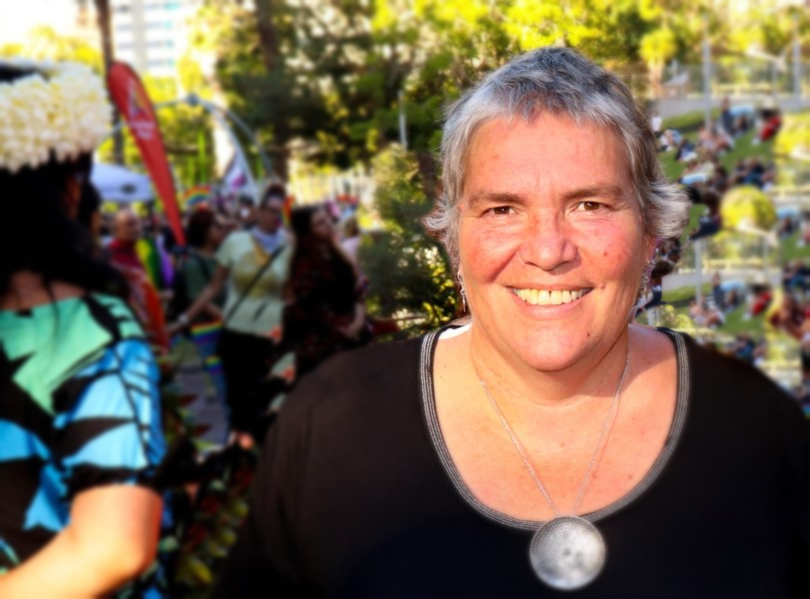 "I just want to go in there with open arms, an open mind and an open heart and do what's best for our community," she says of up and coming meetings between Auckland Pride and the recently established Rainbow Pride Auckland group.
"Our new Director of Pride role is a fantastic opportunity for the queer community. The rainbow community need more paid leadership opportunities," says Auckland Pride Chair Cissy Rock, explaining that finding sustainable funding opportunities, relationship building and developing strategic direction for Auckland Pride will be the top three goals for the position's successful applicant.
The role replaces the previous Festival and Parade Director jobs. "The model we had before had someone working on the festival and someone working on the parade part-time for a certain number of months per year. This role has been elevated to be a little more strategic by looking at the total umbrella; what functions the festival could be filling and looking at the relationships with government, community organisations and councils and what we could create in the future.
"There's a real need for Auckland Pride to be brokering because we've heard that there are people saying they don't have the resources to be able to participate in the festival in the way they want too. What role could Auckland Pride play? How can we broker: funding, venues, mentoring? That really needs to happen at an operational level," Rock explains, adding that contractors will still be brought in to work in the ground at events. "We want to get a really good sense of what direction people want us to take," she tells us, stating that the 2020 festival has a 'robust funding plan'.
The recently established Rainbow Pride Auckland group have indicated that they hope to bring back a Pride parade back to Auckland in 2020. Rock tells express, "we all want the same thing – we are all wanting to create space and visibility for the queer community. I can't see any reason why we can't all exist together in this landscape. It will just be a matter of working out what this looks like. I don't want to get into any situation where it's 'us and them.'
Members of Rainbow Pride Auckland attended one of Auckland Pride's recent Hui and following this, a meeting between the Chairs of the two boards is being arranged, Rock tells us.
Auckland Pride will have its Annual General Meeting on Saturday 19 May at Auckland's Western Springs Hall. Rock became the board's Chair midway through a term will need to stand down from her position but has the option of putting herself up for re-election. She tells us she currently undecided whether she will do this. "I just want to hear from the people and make a decision based on what's best on our community."
Applications for the new Auckland Pride 'Director of Pride' role close at 10pm on Monday 22 April. To apply email a C.V. and covering letter to treasurer@aucklandpride.org.nz or visit https://dogoodjobs.co.nz/jobs/director-of-pride/?fbclid=IwAR1mxSnjoxNmh-Rw_riv9q71r7-iR-OQxh7J1rp_15BW6PTuVHhoRtQMvsI
Auckland Pride's Annual General Meeting on Saturday 19 May at Auckland's Western Springs Hall. Nominations for elected members (officers) close on Sunday 21 April. Click here (https://aucklandpride.org.nz/governance/nominations-for-board-members) for the Board Member nomination form. Call for Motions must be with the secretary (secretary@aucklandpride.org.nz) by end of day, Sunday 21 April. To vote at the AGM you must become an Auckland Pride member by 5pm on Sunday 5 May. (https://aucklandpride.org.nz/membership/membership-form-2020/)
Auckland Pride 2020 will run from 1–16 February.