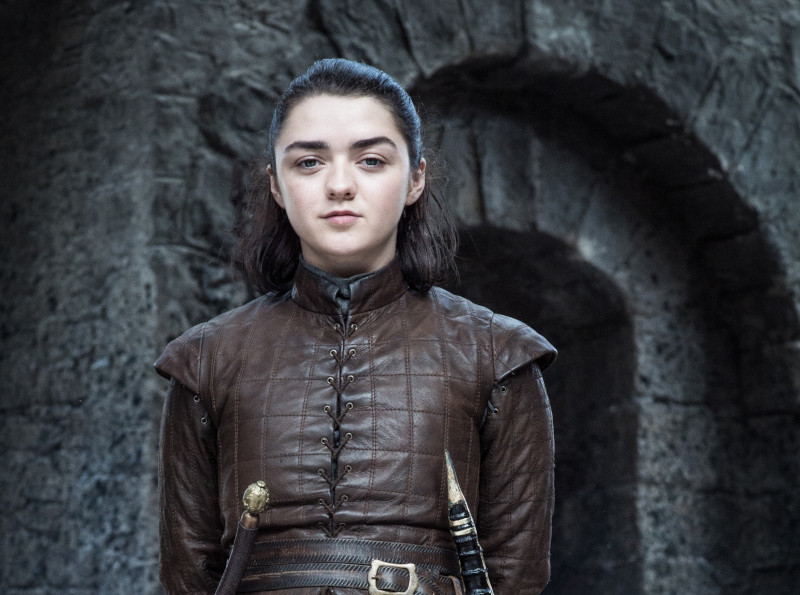 Maisie Williams and Gwendoline Christie express about the characters that changed both our lives and theirs, as GoT's final season brings fire and ice our screens.
Game of Thrones became the biggest TV show of this millennium by bringing novelist George R. R. Martin's world of pure imagination to screen. From grandiose costumes and sets to heartbreaking twists and brutal battle scenes. However, it is characters that have kept us coming back and seen each season grow in popularity.
The one time labelled 'the queerest show on TV' has produced a number of openly gay and bisexual characters, but none captured the hearts of GoT's rainbow viewers quite like the non-gender conforming Arya Stark (Maisie Williams) and Brienne of Tarth (Gwendoline Christie). Two iconic women who violently rejected pretty dresses for swords and have proved tougher than almost all their male counterparts.
Christie admits she has had a hard time saying goodbye to Brienne. "I'm very attached to this character: she has meant a great deal to me in my life, not just in terms of my work but personally too," she says highlighting her character had just as big an effect on her as it did on viewers. "In terms of stripping away all of the vanities which we all hang about ourselves. It's given me a lot of confidence to accept who I am and to accept things that we have no control over, that form who we are as human beings."
She acknowledges the effect her character has had on communities of women who don't fit into narrow definitions of gender and is grateful for the support and following they gave Brienne.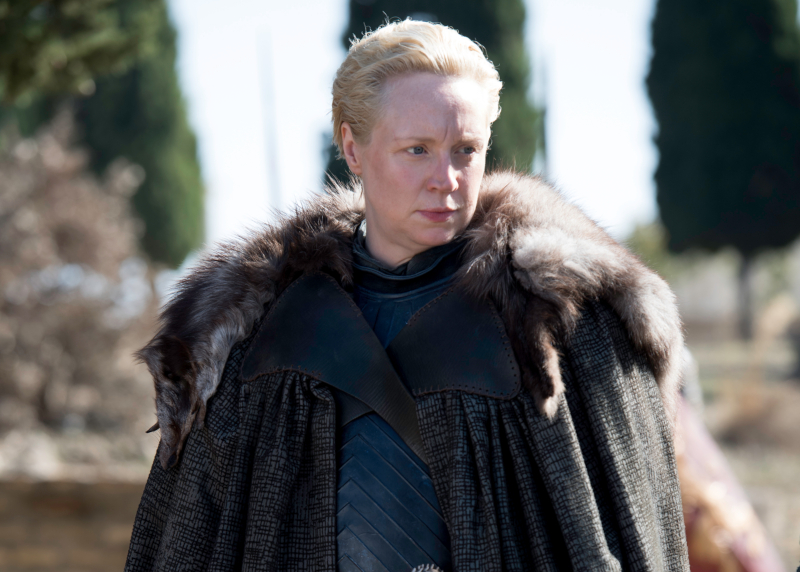 "Society has started to change. With the rise of the internet, people are saying, "This is my voice and I want to see myself represented in entertainment. There's nothing as powerful as a good story, and people want to be able to see something of themselves reflected in order to feel grounded in their existence."
Being so aware of the impact Brienne has made on viewers, Christie admits her last day on set was not a pretty one. "I told myself in the morning I'd be fine, I wasn't. I cried for two hours until everyone was rolling their eyes because there I was changing out of costume and removing makeup and hair things… and still crying. People were saying, 'Yes, she's still going. Nope, hasn't stopped. Still going.'"
Christie tells us the impact the character has made on her is still being felt. "I thought it was important to vent that grief but what did really strike me is this part has revolutionised the way in which I see myself and see the way things can be in the world. It has really made me explore the idea of women in society. That is something that will never leave me. That's something that will continue growing."
21-year-old Maisie Williams has grown up on our screens playing Arya Stark, a role she began aged 12. An iconic character in the trans community, Arya posed as a boy for many episodes before transitioning into a 'faceless man'. Maisie has no interest in labelling her own sexuality or gender, but has been quoted in previous interviews as saying she, 'falls in love with personalities and not people or genders.'
Discussing 'Season eight's Arya', she tells us, "she's a very different person now," an answer that seems to sum up both her character and herself.
Williams' own passions hopefully focus a little less on killing than Arya's does. "She wants to kill Cersei, one hunna [one hundred percent]… She wants to kill Cersei and Melisandre and everyone else [on her list] that is still alive." She tells us.
However, when asked, 'If you could take any souvenir from the show, what would you grab?' Her answer suggests there's a little more Arya in her than you might think. "I'd take Ned's head," she replies deadpan.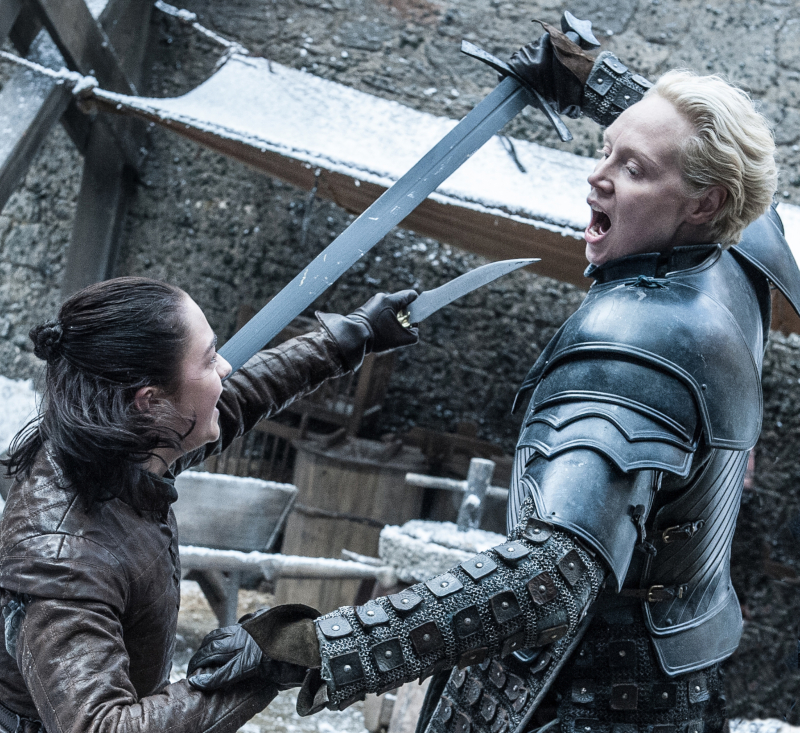 ---
How it all Ends – A Prediction:
'The Prince that was Promised' is not a prophecy at all but rather a misinterpreted oath passed down through the centuries. Rather than a Christ-like figure, promised to the people, the 'Prince' (the son of Ice and Fire, Stark and Targaryen) is a child promised to the Night King by the First Men in order to appease him and allow him to regenerate himself and keep his undead race alive. The pact was due to be honoured when a child of Ice and Fire was born (Jon Snow), but the pledge was not met.
Under threat of extinction, the Night King and his army begin their march south to reclaim what they were owed. But by the time they reach the realms of men, the Prince has grown from an infant into a man – too old for the Night King's regeneration.
In Season Eight, Jon and Daenerys will have a baby and that child will have to be given to the Night King. The oath will finally be honoured, and the world of men spared. This will be done over Jon's dead body (really dead this time) and Daenerys in despair will sacrifice herself to the Night King in order to stay with her child (foreshadowed by her vision in the House of the Undying) and she will pass into the afterlife as the Night Queen, leading the army of the undead back up north.
Game of Thrones – The Final Season: airs 1pm on SoHo each Monday, and is available on NEON to stream later in the evening.
Article – Shane Crook