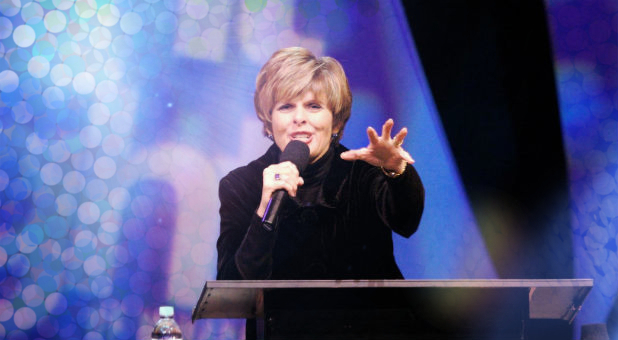 Conservative commentator, Christian author, and self-proclaimed Prophet, (United States version of Brian Tamaki), Cindy Jacobs has claimed that Christians will "rise up" and likely declare a "civil war" should the Equality Act be passed in the United States.
Jacobs bizarre comments were made during a recent appearance on The Jim Bakker Show in a segment called: What the rest of 2019 will bring.
During the segment, Jacobs warned the audience and viewers of the show that Christians would be forced to start a new civil war if the Equality Act was to become law.
With the aim of protecting individuals against discrimination on the basis of gender identity and sexual orientation, the Equality Act bill has been praised and widely promoted throughout the United States.
The bill was recently approved by the House of Representatives, however, commentators say that it is unlikely to pass the Senate, with both the Senate and White House being led by the Trump administration.
"We are the voice preparing the way, and there does come a time when things turn," Jacobs claimed.
"When suddenly the Lord says, 'OK, no more, I'm not going to put up with this anymore.' We would even come to a civil war if this continues."
Jacobs who has clearly been listening to Brian Tamaki a little too much, also added that she believes that there would be a kind of divine intervention in response to the Equality Act, in the form of "a shaking."
"You try to take the Bible away and say that we cannot teach the gospel [of] the Lord Jesus Christ, there are millions of believers in America, and I believe that would be the dumbest thing to do, because if they do that, or pass this Equality Act, listen, there's gonna be a shaking," she stated before concluding:
"There is gonna be a shaking and Christians will rise up."