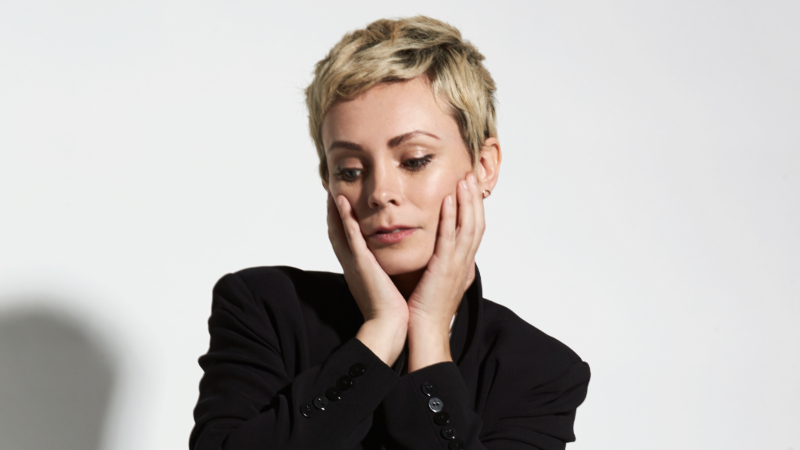 One of New Zealand's most critically acclaimed actors, Kate Elliott has returned to our screens on Three's gritty new drama The Gulf. The star of Wentworth talks to Oliver Hall about marrying men, dating women and coming out to her daughter as 'queer'.
"I always identified as queer," Elliott says thoughtfully, broaching the subject publicly for the first time. "I'm still making sense of it and I don't really like labels," she clarifies.
"I came out to my friends when I was a teenager and they all told me, 'no you're not,' and that's where it all sort of ended. I dated a couple of girls in high school very casually and then I got married [her first marriage, to Pluto lead singer Milan Borich) and had a kid and that just sort of takes over. There wasn't an opportunity to explore or talk about it," she confides.
"And then last year, with playing Jess [Savage, her character in The Gulf] and the breakdown of a relationship [her second marriage, also to a man], basically, I started talking about it with my 10-year-old daughter. She was talking about sexuality; it wasn't something I thought she would ask me about at the ripe old age of 10, but she's living in a very different world to the one I grew up in, in the early eighties."
"She asked 'are you straight, Mum?' I told her, 'no, I identify as queer,' and she asked what that meant. I told her 'I just like human beings.' I thought how fascinating that the first person I'm having this conversation with, is her!"
Now 37, Elliott had met her first husband Milan when she was 16. "You fall into these patterns getting married at a young age, and then that's just how you present. In between my hetero marriages, I've been dating women. I don't know why I keep getting married. I certainly won't be doing it again," she chuckles. "That's for sure!"
While Elliott believes there are differences in having a relationship with men and relationships with women, she feels that most of these are created by expectations.
"I've been talking about this with my therapist – the role in which I, as a female, expect a man to take – and challenging what's installed into you as a child. Especially being married to a Catholic Croatian when you're very young, and how I as saw my role as a female in a hetero relationship. I feel there's a greater level of equality when dating a woman because I don't have such prescribed ideas around it."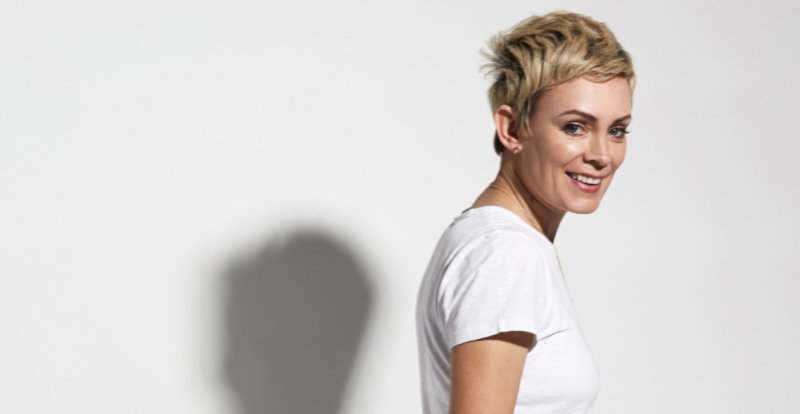 Elliott is stumped when I ask who would be a dream date for her. My suggestion of our Prime Minister is met with a laugh. "No,' she giggles, "I know Jacinda but she doesn't really do it for me!"
She later offers up Alien-star Sigourney Weaver and confesses her love for the Instagram page @dykeblanchett, which focuses on lesbian fantasies about Aussie acting Goddess Cate Blanchett.
In recent years, Elliott has tried to move her career behind the camera, directing and producing documentaries, but one way or another, acting keeps calling her back.
Prior to starring in Australian prison drama Wentworth, Elliott had shaved her head as part of a determined effort to stay behind the scenes. "Archaic views on women are still prevalent in the Television and film industry," she says, explaining how something as simple as hair length can stop an actress from getting roles.
"Then Wentworth was looking for a neo-Nazi and I'm pretty good at playing really tough girls. So that backfired!" She chuckles.
Her character Spike Baxter was also attracted to girls despite being violently homophobic. Elliott's portrayal effortlessly juxtaposed a woman who was hate-filled, yet vulnerable.
"I was interested in playing a character that is so far from myself, but it wasn't a pleasant space in inhabit emotionally," she admits. "It was fascinating and terrifying at the same time. I had to go down a wormhole of far-right Australian nationalist websites, which is going to really fuck up the algorithm on my computer!"
In Wentworth, Spike has been sent into solitary confinement and not been seen since. An ending that has left an opening for her character to return.
In the meantime, Elliott is playing police officer Jess Savage on The Gulf. She describes Jess as 'floored yet powerful,' and 'multi-faceted, like a real woman!' Both the show and Elliott's performance have the critics raving, however, it's a role she nearly missed out on.
"I didn't show up to the first audition," she admits. "I had kind of lost my ability to present myself and go through that rejection over and over again… Sometimes it's just hard with your mental health to find the fight. I've been doing this for twenty-five years!"
The Gulf's producers had previously worked with Elliott on the Jean Batten biopic, Jean, and were determined to give her a second chance. "They called and said we really want to see you. I'm really glad I went back. If you're not in it. You're not going to win it," she surmises with a smile, adding, "If you like crime dramas like Broadchurch and The Killing, beautiful shot with strong female and queer characters and good twists and turns; I think The Gulf stands up there with any good HBO drama. I'm really proud of it."
For now, Elliott is continuing to try and stay behind the camera. "I am going to LA on Monday to meet some people but that's mainly for directing and producing work. I did do acting auditions over there when I was younger but it's pretty full-on and terrifying – finding agents and doing the parties – now it's more about the people that I meet who give me jobs, rather than me playing that 'actress' role."
With her onscreen work continuing to win acclaim, it feels like it will only be a matter of time before the next 'rich and in-depth' role lures Elliott in front of the camera again.
---
The Gulf is on at 8:30 pm, Mondays on Three.
Photos | Danilo Santana David – www.danilophoto.com