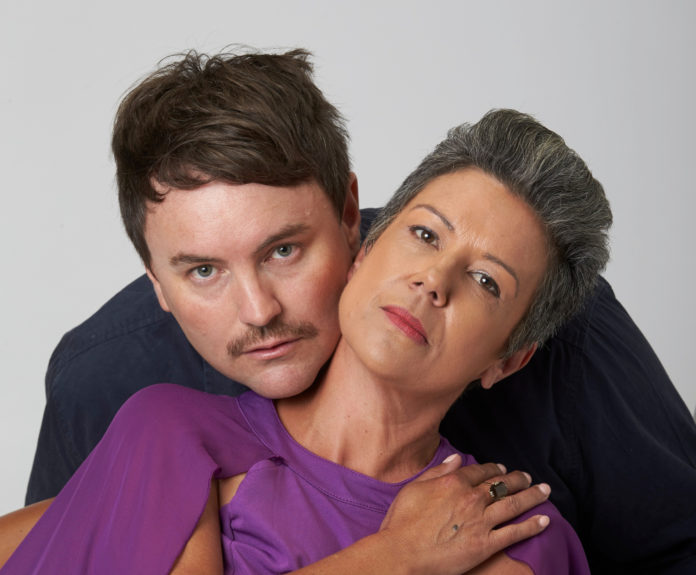 Express talks to the actor, choreographer, comedian, director, one-time mayoral candidate and award-winning playwright about his Snapchat characters, career highs and why Paula Bennett remains a constant inspiration.
How many different Snapchat characters have you now done?
Oh my God, hundreds and hundreds! People talk to me about characters that I've done that I can't even remember. It's all some vague cloud of voices and ideas floating around in my head.
Who is your favourite?
I love doing Paula because there's just endless scope with the character. She's regularly in the news and there's always something happening in politics that she would have an opinion on. I also love doing a character called Cath who smokes and works at a Te Awamutu pharmacy and loves a good gossip. Basically, my favourite characters to play are gossipers or absolute whingers!
Do you consider Paula your most successful character?
Paula has been very successful mostly because the real Paula is such a character. I have been doing her so long and reading the reactions to her, that I've catered her to the audience a bit. Viewers love it when she is audacious and gossiping about the other National Party members, so I've done that a lot.
Paula told us she was flattered when she received a bunch of flowers from you with a note calling her as a 'fierce queen', what inspired you to send that? The government had been formed and the National Party were in opposition and I knew Paula must've been hurting about that because she had put so much effort in. So, I sent her the flowers. I really like Paula FYI. We may be on different sides of the political spectrum but she's still a hoot.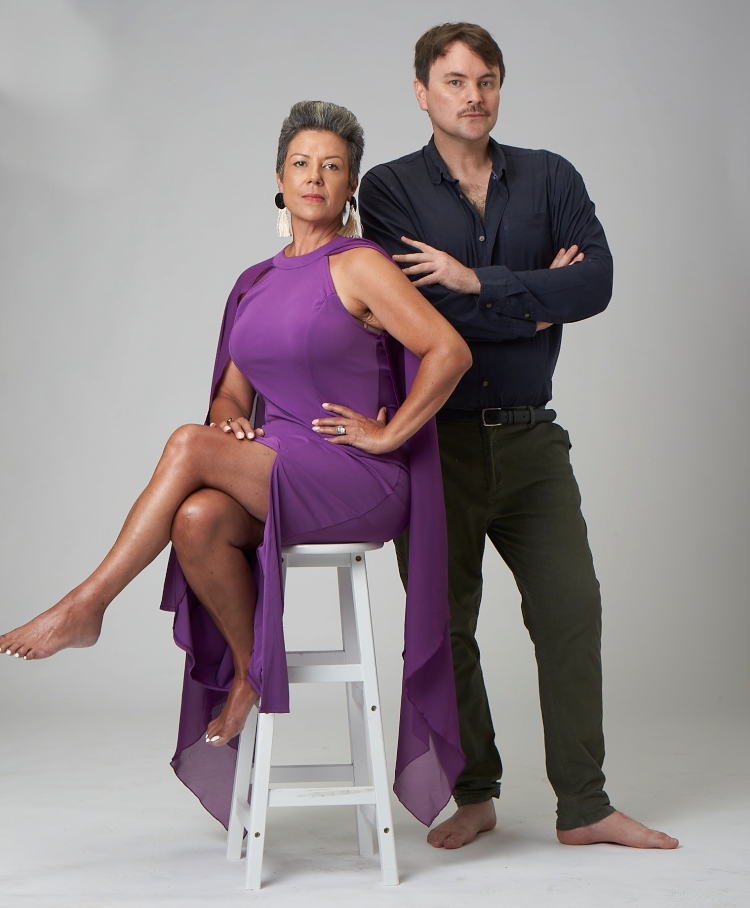 Were you surprised at how willing she was to partake in the express photoshoot with you?
Not at all. The gal loves publicity!
Did getting up close and personal with her inspire more videos?
Of course. Every single thing she said I stored away for future use. Every move and flourish of her hand is going to come out somewhere!
Paula told us she has never felt offended by any of your impersonations of her – should she?
Blame the actions, not the person! I've definitely attacked her policies and hope that in some way the hypocrisy of it all is noted. But I don't want to attack her on a personal level. I'm glad she hasn't been offended.
It's an election year, which politicians do you have your eye on for future videos?
Chris Hipkins – Education Minister – is surprisingly catching my interest. I've still got to get a good Jacinda down. She's so hard. Basically, I plan to take the piss out of every politician!
Recently you added animal characters to your Snapchat repertoire which have become some of your most engaged-with videos. Who inspired Gingerbread and did you foresee the success the cat character would have?
There was a cat filter on Snapchat so I very casually used it and it became my most successful video ever. Cats are the most beloved thing on the internet (if you disregard porn) so I guess I'm a bit sell out.
The content Gingerbread talks about is inspired by the multitude of cats that live in my neighbourhood and often visit my apartment and make themselves at home.
What can we expect to see from you in 2020?
I to tour my solo show, Tom Foolery, and come up with my new Comedy Festival show – Sex Sells.
Mostly I've got to put my head down and do some writing. I've got so many screenplays and TV ideas I want to do, but I procrastinate so bad. Oh, and the election of course. I'm going to be deep inside that!
You are directing a show in the Auckland Pride Festival called Play, why should our readers be buying tickets?
It's a real snappy drama written by my friend Liam Coleman. It stars him along with Zak Enayat and Alex Walker. Come for the eye candy. They're all very attractive. Stay for the witty banter. It's inspired by the gay dating scene in Auckland in 2020. All the heartache of dating apps and the non-commitment from hot guys. It's great!
What does Pride mean to you?
Self-acceptance and being your authentic true self. For me personally that means being comfortable being queer in social situations, which is still a work in progress. I'm working on just rocking up to a bar in the middle of Huntly and not be afraid to let my wrists flap and my sass sparkle.
What have been your highlights of the past decade?
My personal growth and becoming a better person. Ten years ago, I was a lot more selfish, slash avoidant, slash worried, slash scared, slash making bad decisions! I still do all of that but I feel I make 10 per cent better life choices. Also, all the people I've met, the art and culture I've consumed and the growth of my brain.
You are a comedian, director, actor, choreographer, playwright and a Snapchat Dude – are you planning on branching out into anything else over the next decade?
Writing music, singing and filmmaking. I'm also hoping to get some opportunities to do some great acting and continue entertaining people on the daily with my videos!
Photo | Danilo Santana David.
Article | Oliver Hall.
Play is on at Auckland Q Theatre from Thursday 4 to Saturday 15 February. Tickets from qtheatre.co.nz.
Follow Tom Sainsbury – Comedian and Snapchat Dude on Facebook.