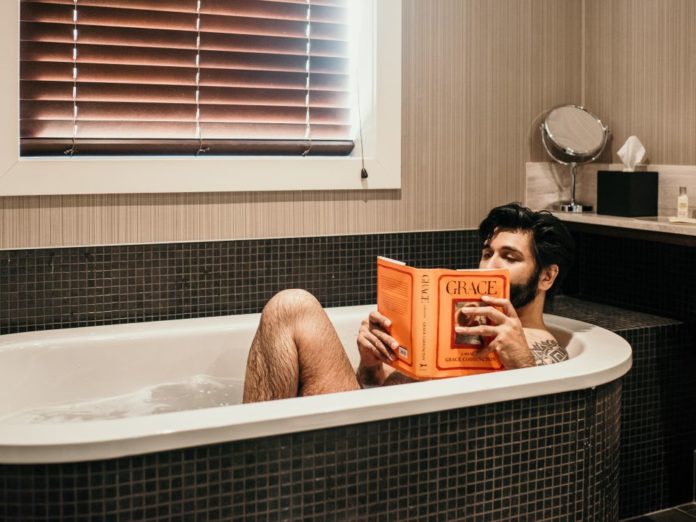 Model and Man About Town Colin Mathura-Jeffree is alone for lockdown, but don't even think about busting his bubble; he's happy bathing in gin while developing a cleaning 'fetish'!
Tell us about your Level 4 Lockdown – where are you? Who's in your bubble? And what are you doing to keep your mental health in check?
I live alone, with a vivid imagination and lots of 80s music. Ironically I was looking into getting a rescue pet of some kind and then this terrible tragedy washed over the entire planet.
To keep myself sane I meditate morning and night and in between, I drink Gin!
What are your top tips for express readers who are struggling with self-isolation?
Take time to learn to appreciate a bit of YOU time. If we constantly rely on others, we are crippled without company.
Also, there is the brilliance of falling into the pages of a great book or going back to investigate those things that entertained you as a child.
Have self-care and be self-aware. But being comfortable in your own company is a blessing.
What is the most positive aspect of self-isolation you've experienced so far?
I never in a million years imagined I would enjoy cleaning or be a relatively good cook and I'm doing both! The cooking is the maddest fun. I've made all these exotic curries, pastas and eggs benedict better than the local cafe. I wake up at 5am sharp and enjoy my hot long black!
What plans do you have between now and day 28 of lockdown?
It's the halfway mark and I'm looking into new business opportunities! Besides that, I have a few books left to read and to do a little art and design. I'm also loving chatting to my friends all over the world, we really are in this together.
What are you missing most about 'normal life'?
I love going to the cinema. I have this thing about sneaking into a movie by myself early in the day where usually I'm the only person in the theatre, so I miss that. (Wonder Woman 1984 will be released when we are!)
I could say – my friends, but it's been so sweet how everyone had stayed in touch. Many friends drop off food to my front door, knock and run away – I'm quite moved by their kindness.
What will be the first thing that you can't wait to do when regular life resumes?
Sex.
Moving forward is there anything you think you will change about your life following self-isolation?
I think I'll continue to do my own cooking and cleaning… its almost become a fetish.
Is there a closing message you would like to share with our gorgeous LGBTI+ community?
We as a community are so strong at many things because it has been situationally forced upon us to survive . We are strong. In these times of great uncertainty it is our community that can show others the right way to do things…. so stop contacting me to sneak in my bubble for some naughty naughty … its not happening!