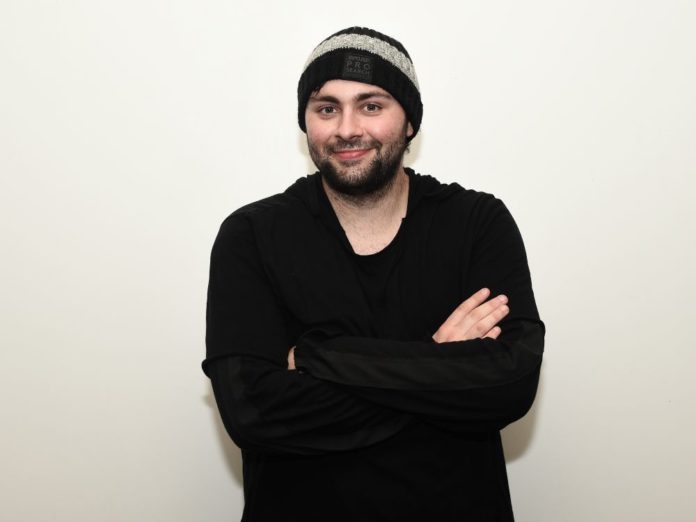 New Zealand has some of the highest cancer rates in the world. Aucklander Benjamin Thomas Watt is one of the many who have received a positive diagnosis. He shares his story of coping with the devastating news, his treatment, remission and the unthinkable return.
2015 was a big year for me with major ups and downs. At the age of 23, I was thrilled to become the world's first openly gay boxing judge. I got married to my husband. And, I was diagnosed with Lymphoma.
It all started with my doctor, who I swear, Dr Lung Choi is the best doctor in the world. He's relatable, young and also gay himself. He discovered my cancer and even did the biopsy.
After a month of waiting for a lab test result, my doctor asked me to come in immediately as he had important news. As a sexually active gay man, my first thought is that I had HIV, despite being married, monogamous and regularly testing. So in a weird way, when he said I had Lymphoma, I was almost relieved.
When it came to getting me into the hospital system as a cancer patient, my doctor had to send my referral in twice because North Shore Hospital lived up to their reputation and somehow lost my paperwork, but the second referral to Auckland Hospital got me in that day.
The hardest thing wasn't emotionally processing it, as I thought it might be, it was everyone else being overdramatic and using my diagnoses as a way of attention-seeking. Throughout my family, I could see everyone making Facebook posts about how terrible it was for them. It essentially outed me to people who didn't know my diagnoses.
From there I started countless blood tests, CT scans, PET scans and MRIs. I had so many needles in me, I turned to a pincushion. In fact, even today, I would gladly give a medal to anybody that can get a needle into my arm on the first attempt!
After getting the right diagnoses on what particular type of Lymphoma I had (there are many). I started Radiotherapy and a Chemo-like treatment called Rituximab.
In my time of receiving treatment, I have had 3 specialists. The first left after my first year as she moved to Dunedin. My second was horrible and said to google my condition because he himself didn't know much about it. But my third and current specialist Dr Tim Hawkins has been amazing.
The first year I started my treatment I dyed my hair green because 'hey if I am going to has so much radiation going through my body I might as well look like Radioactive Man.' It also kept everyone around me in high spirits.
Canteen helped a lot. A social worker looked after me in my first year, finding travel for me to get to appointments and treatments, and paying for petrol when needed. The only thing that frustrated me was, that even though they had multiple Canteen social groups, they never had a rainbow group, which I would have loved to attend.
My particular cancer is one of the rare Lymphomas.
When I went into remission, they would find another growth on my body, eight months later. It was like a cartoon when a lump comes up, you press it down and then another lump will appear somewhere else.
That cycle went on for five years. Finding cancer in June, beginning treatment in September, finishing treatment in October, getting told I was in remission in December and then it all started over again.
While 2020 is a year we will all remember. For me, it's the first year since 2015 with no cancer or treatment needed. I know some of you think this is a bleak time. For me, it's never been brighter.
Photo | Calden Jamieson.