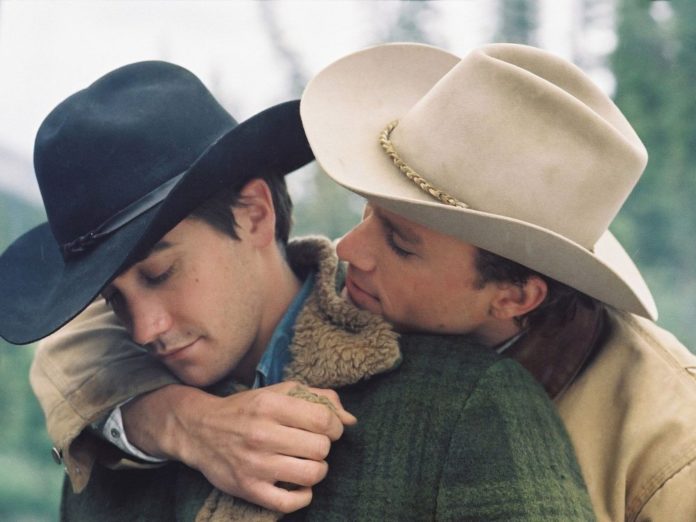 There are calls for gay characters to only be played by gay actors with Queer As Folk writer Russell T Davies saying "You wouldn't cast someone able-bodied and put them in a wheelchair, you wouldn't black someone up."
There are growing calls for gay actors to exclusively play gay characters with acclaimed TV writer Russell T Davies coming out against straight actors being given gay roles.
Known for his work on Queer As Folk and Doctor Who, Davies has also recently produced a new drama, 'It's A Sin', which explores the HIV crisis in London in the 1980s, which will star Years and Years singer Olly Alexander.
All gay characters in the show are played by gay actors.
Speaking about his casting decisions, Davies said that putting straight actors in the roles would be akin to blackface. "I feel strongly that if I cast someone in a story, I am casting them to act as a lover, or an enemy, or someone on drugs or a criminal or a saint… they are NOT there to 'act gay' because 'acting gay' is a bunch of codes for a performance," the director told Radio Times.
"It's about authenticity, the taste of 2020."
Davies comments came after fellow Brit and actor James Corden was accused of "gay face" in the newly released Netflix musical comedy The Prom.
Jim Parsons, however, has come out in support of allowing straight actors to be cast as gay characters.
Parsons, who played Sheldon Cooper in the Big Bang Theory and stars in Netflix's The Boys in Band, told the LA Times that he wanted all roles open to all actors.
"There's definitely this spectrum: I think the fight, as it were, is not about having only gay people play the gay parts but to ensure that all parts are open to all actors.
"It's important that gay characters are portrayed as well-rounded and completely human individuals."
Parsons noted Brokeback Mountain's Heath Ledger and Jake Gyllenhaal as cases where straight actors, "played gay characters brilliantly".
"I think Brokeback Mountain is one of the most touching gay movies and love stories I have ever seen, and those two straight actors [Heath Ledger and Jake Gyllenhaal] were the best choices for those roles."
TVNZ OnDemand will drop the full season of It's A Sin on Saturday 23 January.