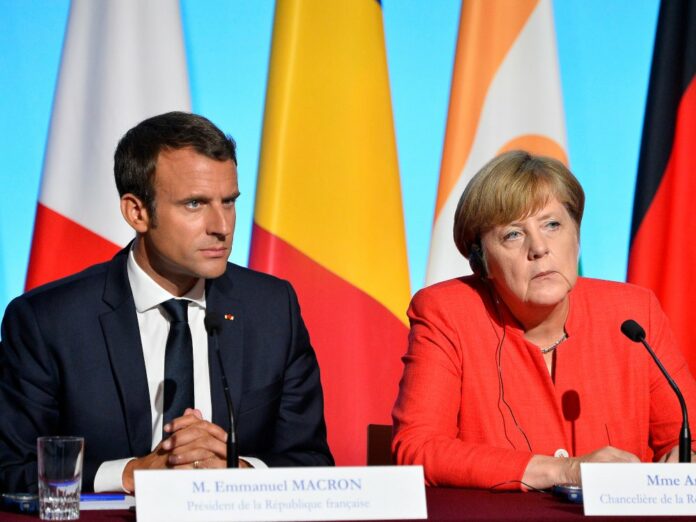 Human rights activists and European leaders are growing increasingly concerned about Hungary's anti LGBT stance.
European Union leaders including Emmanuel Macron and Angela Merkel say they will double down on efforts to fight LGBT discrimination in a sign of growing concern over Hungary's anti LGBT crackdown.
The country's Prime Minister Viktor Orban has campaigned in the past against LGBT rights, saying homosexuality is "not compatible with Christian values."
Orban's government last week introduced a bill which would ban gay people from being featured in educational materials or on TV and films aimed at children, which the government saying is intended to protect children an idea the Council of Europe's human rights commissioner says are "misleading and false."
"It's about the right of the kids and the parents," he said, adding that he would not withdraw the legislation despite fierce opposition from fellow EU leaders.
While the French and German leaders have signed on to a letter condemning anti LGBT discrimination across the EU, others have been more explicit in their criticism.
"You've crossed a red line," Luxembourg's openly gay Prime Minister Xavier Bettel reportedly told a European leader's summit.
The Netherlands have gone one step further saying that if Hungary's proposed legalisation is not withdrawn, Hungary should be kicked out of the EU entirely.
Dutch Prime minister Mark Rutte said that if the legalisation is not withdrawn then "as far as I am concerned, then there is nothing left for them in the EU."