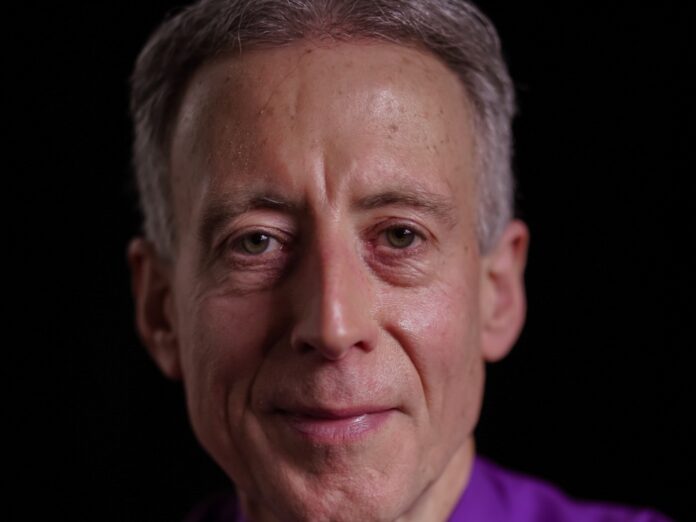 To celebrate the release of the Netflix documentary Hating Peter Tatchell, renowned human rights campaigner Peter Tatchell talks to Oliver Hall about his activism, the loss of gay bars, the generational divide in the LGBT+ community and what's next!
Peter Tatchell is many things, but he'll probably be the first to admit that he's never been 'popular.'
That's central to the new Netflix documentary, Hating Peter Tatchell. Promotional posters for the show pose the question – saint or sinner?
Given history's vindication of Tatchell's positions, it's easy to forget that they haven't always been well received, nor has he.
What the documentary portrays so beautifully is the progression of society's acceptance of Tatchell's stances and perhaps, more importantly, his sexuality.
Due to his pioneering stances on gay rights, over the past fifty years, the Australian/British activist has been physically abused over 300 times, had 50 attacks on his home, and received tens of thousands of hate messages and death threats.
Speaking to express, Tatchell describes Hating Peter Tatchell as, "a snapshot of the thousands of campaigns I've done over the past 54 years."
With over half a century's worth of activism, the documentary, which is narrated by Sir Ian McKellen and executive produced by Elton John and David Furnish, acts as a 'greatest hits' compilation of Tatchell's most memorable moments.
"The director has been very successful in selecting the standout campaigns. They reflect the flavour and diversity of the work I've done." Tatchell tells express.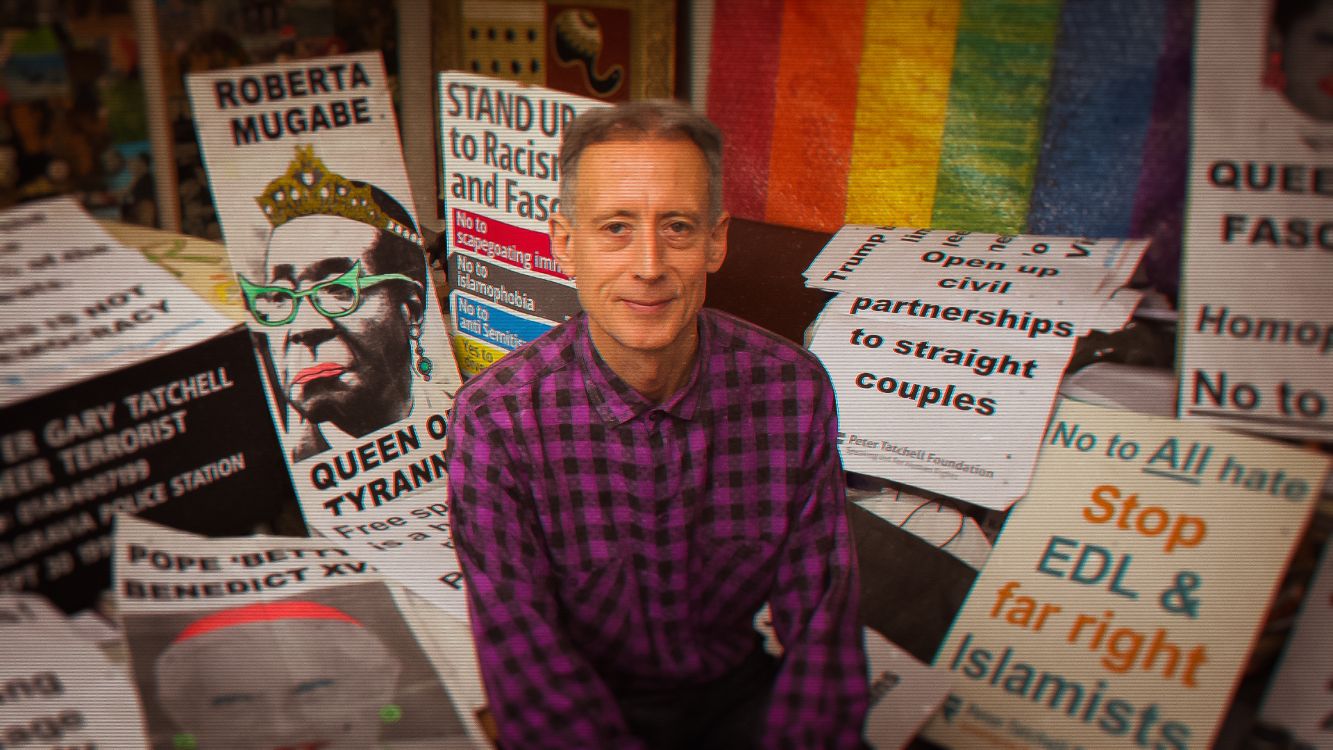 It would be easy for a documentary such as this one to be self-indulgent, but it's anything but.
Tatchell's name may be in the title, but the power of the documentary is that it focuses on the issues and history, not the person. Tatchell's own story, including his relationship with religious parents and unsuccessful 1983 by-election campaign for Parliament are explored, but with a focus on the powerful weapon of homophobia in both religion and political campaigning.
Most importantly for Tatchell, the documentary is designed to inspire the next generation of activists.
"For me, the motivation was, that I wanted to show people that social change was possible and here are some ways to do it," Tatchell says.
While the film had the full cooperation of Tatchell and relies heavily upon a running conversation between him and McKellen, the final product was not something Tatchell had any final creative control over.
Several of Tatchell's contemporaries provide comments on his notorious actions, which included ambushing the Archbishop of Canterbury mid-speech and even protesting the Queen.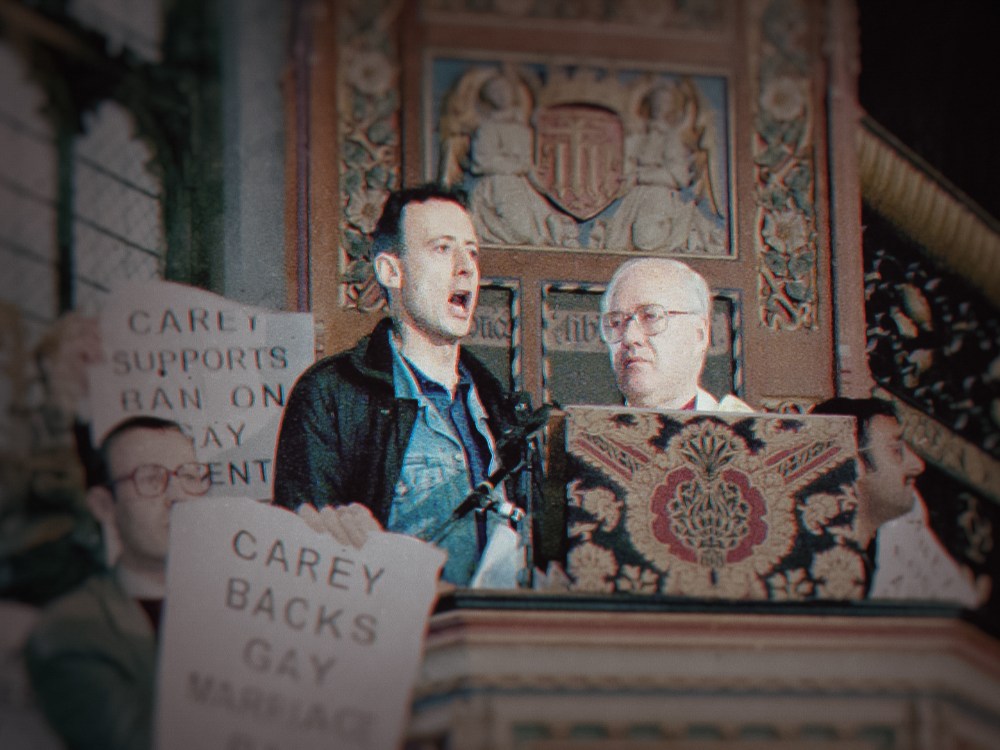 The world's first gay cabinet Minister Chris Smith describes Tatchell as "a bit of an irritant" in offering his assessment of his style of activism, although Smith concedes that it was exactly what was required to advance the cause of gay rights.
In the documentary, Tatchell is unapologetic for those tactics. "We've tried to play by the rules, it hasn't worked, now we have to break the rules," is a line used in the opening of the documentary.
Followed by, "when people in power won't show compassion, sometimes you have to up the ante."
He admits that his more confrontational style was not a natural fit for British society when he began his activism there in the 1970s.
Tatchell tells express that he, "learnt all his style of campaigning and protest in Australia," drawing upon the more disruptive style of maritime union activism and early anti-Apartheid movements for AUS, which he exported to the UK.
Since arriving in London in the early '70s, Tatchell has been at the forefront of almost every major human rights and foreign policy debate. From gay rights to protesting nuclear power and the Iraq war, Tatchell has been outspoken and never shy's away from a fight.
To that point, he says he is concerned with the inclination of other LGBT activists to ignore or silence anti-LGBT voices. Rather Tatchell believes the only way to bring about positive social change is to take bigotry head-on.
"Banning someone's ideas doesn't make them go away. They just linger and fester beneath the surface."
He adds that while it is a community's choice to not debate with people who invalidate their identity, he has always found it useful to be able to sit down with naysayers and present the facts that counteract their fiction and lies.
Hating Peter Tatchell is more than a documentary on protests and campaigning, it's a story of LGBT acceptance in Britain.
When Tatchell ran as the Labour Party candidate in the 1983 Bermondsey by-election, he was victim to one of the most vitriolically anti-gay backlashes (driven by the tabloid media) any candidate has ever had to face. The result was a 37.5% swing against him and the loss of a previously rock-solid safe Labour seat.
Tatchell ran in the campaign as an out and proud gay man. The result may well have been different had he not.
Fast forward to 2021 and the United Kingdom by Tatchell's admission has one of the best contemporary records on LGBT rights anywhere in the world (although with work to still do), but he tells express, until 1999 it had one of the worst.
While that's a positive sign of wider societal progress, Tatchell says there will always be unintended costs.
While Tatchell doesn't overtly criticise current LGBT+ culture, he does ponder current cultural shifts, specifically, the loss of LGBT+ spaces which he puts down to an increase in social media and dating apps as the primary way younger LGBT people meet.
Tatchell says any generational divide within the LGBT community parallels that of broader society. "Different people of different ages, have different experiences, different challenges and different outlooks."
However, for the LGBT+ community, shared knowledge and history plays a more important role and Tatchell says gays bars played a role in his understanding of gay rights and continued advancement.
"In the early '70s, gay bars and clubs were a lot more mixed than they are today. I remember as a 20-year-old going to a club where there were 40 and 50-year-olds and thinking that was great. For me, it was important to listen and learn from an earlier generation."
"A lot of the younger people I know now don't go to gay bars or clubs, they go to the latest hip club and mix with straight people and bi people and meet their partners that way," he says.
"I think a lot of the younger generation don't realise the battles that older people had to go through to get the rights and acceptance that we all have today. I think it's quite hard for many of them to visualize the prejudice and discrimination [that LGBT people faced] and the complete lack of legal rights."
And Tatchell is also quick to highlight that that marginalization still exists in many other parts of the world.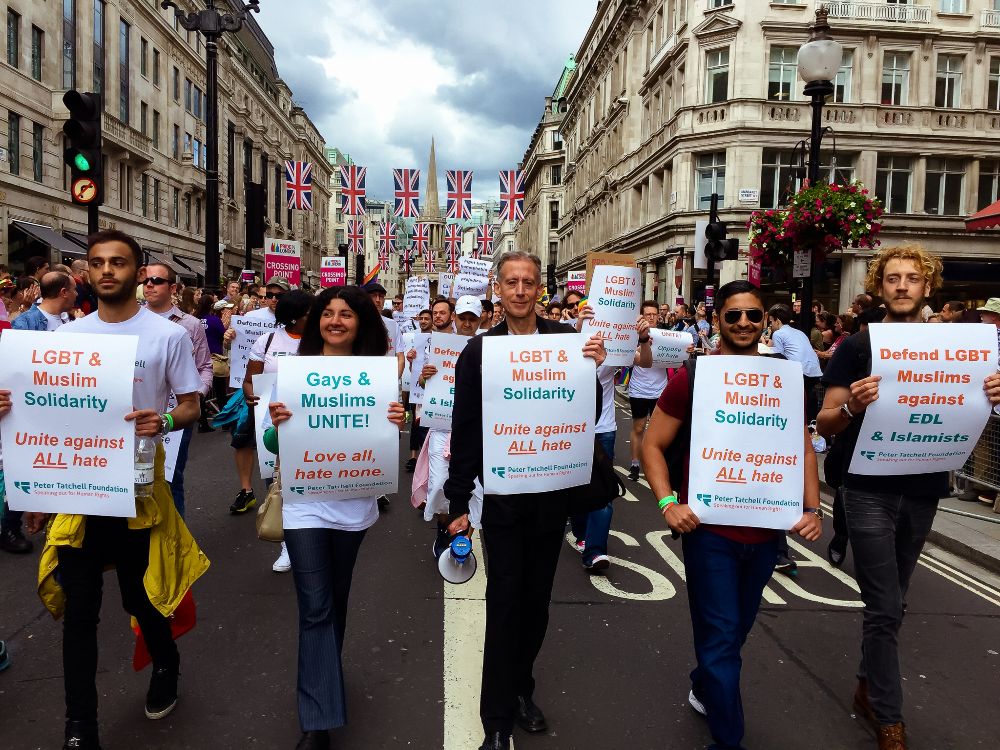 "The frontline of the battle for LGBT rights is now international. We've still got almost 70 countries that criminalize same-sex relations, 11 still have the death penalty. 40 still ether explicitly or inexplicitly criminalises trans people."
"There is no doubt in my mind is that the global battle is where it's at. The battle for queer liberation is a global one, we cannot rest until every LGBT+ person on this planet is free and equal," he tells us.
Next on Tatchell's radar is the upcoming 2022 Soccer World Cup in Qatar. While not giving anything away, he hints to express that he would like to attend the event and continue to shine a light on LGBT rights in a country that still criminalises homosexuality.
Hating Peter Tatchell is available to stream on Netflix now.
To find out more about Tatchell's work head to petertatchellfoundation.org
Article | Levi Joule.