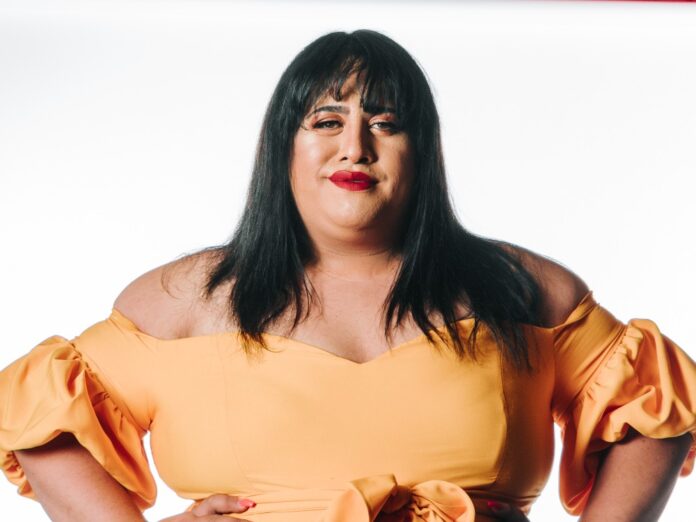 Brady Peeti is shaking up the 'cis-tem', playing groundbreaking roles on NZ stages, while acting as an agent, to help other trans talent to come through! She to talks to express about Covid cancellations, Kaupapa and wanting the best for her community!
It's Pride month! What does Pride mean to you?
Pride for me is when you live completely as your authentic self free of shame and denial. Pride is about celebrating yourself as a divine being of this earth.
You recently finished a successful run as Aubrey II in the Little Shop of Horrors at Christchurch's Court Theatre, a role usually played by puppets. How was that experience for you?
I loved my experience on that show – such a great team, Christchurch was a dream and Audrey II is such a delicious role to play. I believe it was quite groundbreaking! We put a transgender woman (me) in the lead and a cast predominantly made up of BIPOC. A true credit to the bravery of the creative team we had.
What role do you think you were born to perform?
I'm more interested in the future and what roles can be written for me and other trans people. But If I had to choose, it would be Hedwig! Who wouldn't want to sing the shit out of that role?!
What has been your proudest achievement so far as a performer?
Living as a Transgender Wahine Māori and still having the capability of existing and working in this industry that is already so difficult to be in. It shows there are positive shifts happening – as it should!
Tell us a bit about your role as an agent with TMH Management?
We are still at very humble beginnings with my position at TMH Management but ultimately, what we are striving for is representation for aspiring actors in the transgender community to ensure the industry is flourishing with diversity and that authentic casting of trans roles is happening. I also wish to further provide those needing nourishment and support in this field, making it a viable and fulfilling career – because it truly is. It is tough, but it is so rewarding.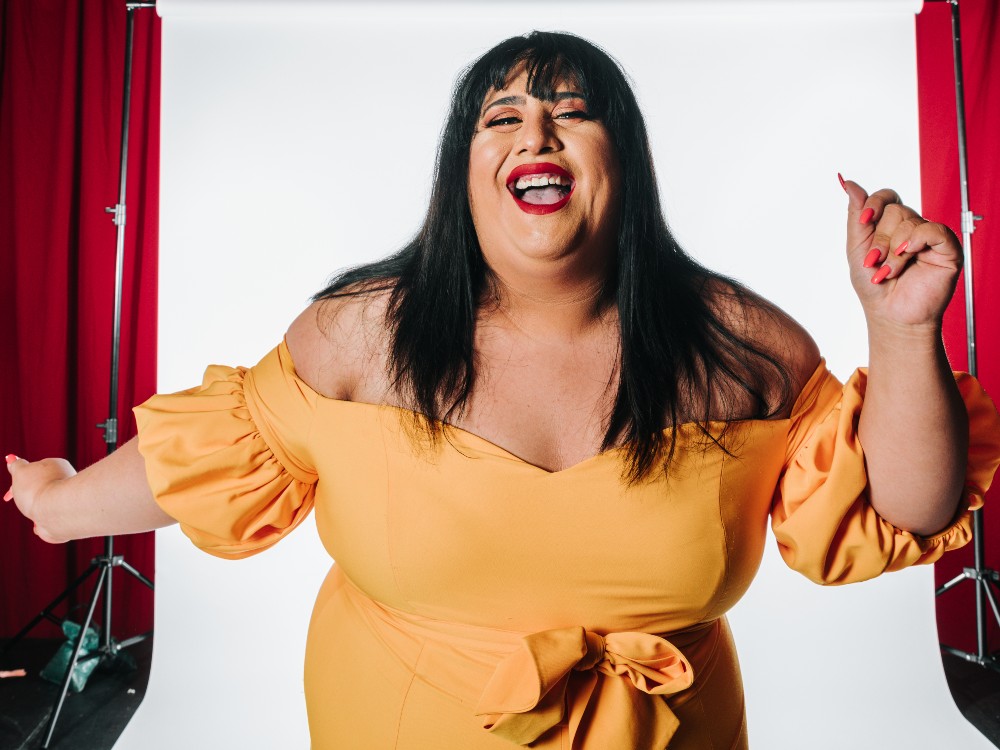 You were involved in two Auckland Arts Festival shows this year, KŌPŪ and Truth and Lies. How does it feel to lose both the Auckland Arts festival shows you were starring in?
Boo! Covid!! Boo!!! It's bittersweet, to say the least but you have to keep moving forward so that's what I'm going to do. Breathe in the positive and out the negativity… Ah!
How likely is it that these shows could be put on again once we are out of our Red alert level?
Both are amazing Kaupapa! KŌPŪ is being produced by my whanau at Te Pou Theatre and will be revisited at a later date. I look forward to 'coming home' so to speak.
Truth and Lies would have been a new endeavour for me, in working with some incredibly talented creatives. This show is in the hands of our wonderful production team – so fingers crossed that we can revisit this again.
What are your hopes for Aotearoa's performing arts sector post-pandemic?
Because of our resilience, I know we can get back to work like we have done time and time again. My hope is that in these times of uncertainty we are still working and creating so that when the pandemic does subside, our industry will be fruitful again.
What are your hopes for New Zealand's LGBT+ community in 2022?
I wish nothing but the best for my community for this year and the many years to come. There's been trying times that have divided us in recent years and so my only hope is that we strive to understand each other and listen to each other.
Auckland Arts Festival is still presenting online, outdoor and visual arts shows from Sunday 27 February. For more information visit aaf.co.nz