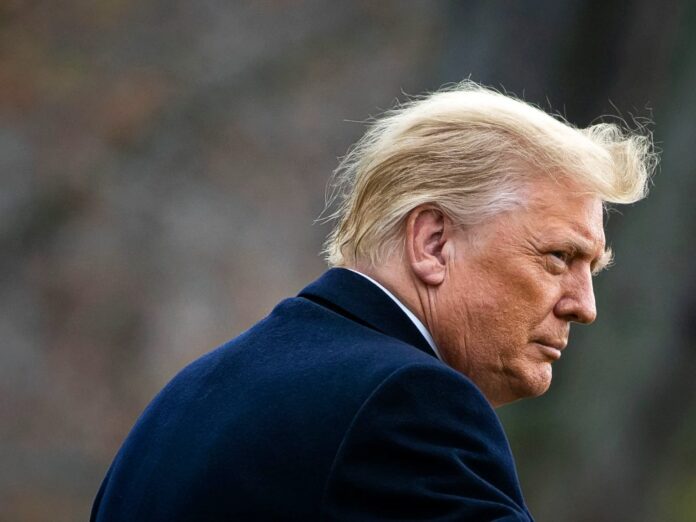 Former President of the United States, Donald Trump, has criticised transgender rights in the USA describing it as "far-left gender theories" and "child abuse".
The single term President made the comments during his "Save America" rally on Saturday the 9th of April, where he spoke about several typical Trump topics, including illegal immigration, mail-in voting, and anti-trans rhetoric.
According to reports by Insider, Trump told the North Carolina crowd that teaching transgender rights in school was "child abuse" and something Republican lawmakers must put an end to.
"A Republican Congress must stand up for parental rights and parental choice. I think that's a good idea," he said. "No teacher should ever be allowed to teach far left gender theories to our children without parental consent."
"It's truly child abuse. Plain and simple," Trump added.
Trump, who continues to claim that his loss of the Presidency was due to voter fraud, went on to criticise President Biden's pro-trans legislation and support, saying:
"Last week, the Biden administration sent Congress a budget crammed with billions and billions of dollars of transgenderism and so-called equity provisions that are nothing more than government-sponsored racism."
Trump then argued that such progress was, in fact, a "woke war on women and children."
"The Republican Congress will end the woke war on women and children. We will stop illegal government discrimination. We will restore the sacred American principle of equality under the law."
Since Trump lost the White House in 2020, the Biden administration has reversed many of the anti-trans executive orders and legislation put in place by Trump. However, sadly many more anti-LGBTQ+ legislation has continued to be rolled out at state level, with many targeting at-risk trans-youth.