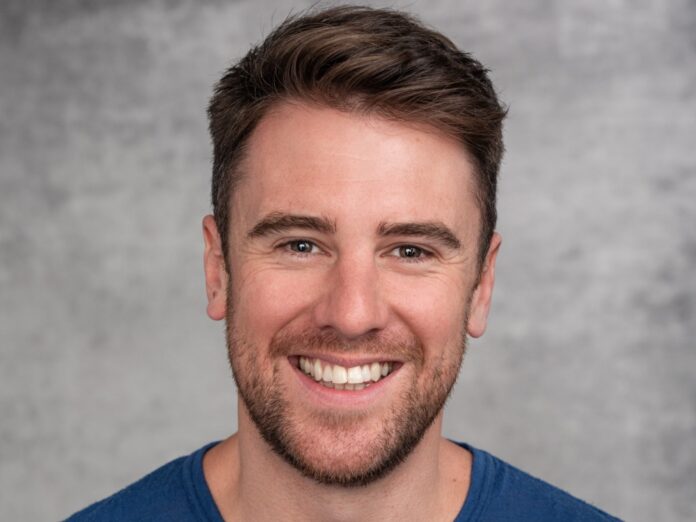 Actor Simon Leary has given some of his career best performances under the direction of Shane Bosher, so the excitement was palpable when Auckland Theatre Company (ATC) re-paired the two (along with Theresa Healey, Stephen Lovatt and Jarod Rawiri) in the American classic, Eugene O'Neill's Long Day's Journey Into Night, which opens tonight! He talks to express about starring in the epic, working with Bosher and his most shocking moments on stage!
Why did you want to play Edmund Tyrone in Long Day's Journey Into Night?
The play is a masterpiece and every role in it is an actor's dream. It's very rare that an actor gets the opportunity to do a big American family drama classic like this one. Edmund is a tortured soul in the midst of an existential crisis. Intelligent, witty, dramatic and curious there are many challenges for the actor; he gets drunk, and is faced with his own mortality… I've lost 10KG for the role. It's a biggie and I don't want to mess it up!
What keeps a play first published in 1956 relevant to today's audience?
First and foremost Long Day's Journey Into Night is a play about a family, so those dynamics will ripple through time forever. There is an overarching theme of addiction and illness which are very present in today's consciousness with pandemics raging and Paddy Gower's documentaries rife! We see a small family confront their biggest demons all on one relatively unexceptional day. They're hit with bombshell after bombshell, and audiences will find humour and tragedy in the coping mechanisms they enlist to help them through.
You've worked with director Shane Bosher recently on Cock – how was that experience and what makes Shane the perfect director for Long Day's Journey Into Night?
I've worked with Shane on three projects before Long Day's Journey into Night, all of which have been highly intelligent explorations of everyday people. We have a huge overlap in taste in this area. I trust him immensely and I know I've done some of my best work in his productions. At this point, I'd work with him on literally anything. Shane has a great love and interest in theatre. No aspect of his productions is lightly brushed over, everything will be explored to the nth degree. It's a story told with raw emotion and flair, exquisite costuming and design, and Shane's direction at the helm pulling it all together.
It has always felt to me like Edmund could be gay deep down. He's a poetry-enthusiast, who joined the navy. Is this something you and Shane have discussed?
On my first read, I did think he might be gay and misunderstood by his family. In this play, his brother is very much painted as the 'ladies man'. Edmund shows little interest in women and is really struggling to find his place in the world. But then I realised it was essentially an autobiography based on Eugene O'Neill's family and that Edmund was Eugene! In all my research on Eugene, there doesn't appear to be much to suggest that he was interested in men. But, I do like to presume all my characters are queer until proven straight!
What is the most shocking/amusing moment you have ever had on stage?
So many! Somebody fainted during our production of Cock and we had to make the call as actors in the moment to pause the show and come back in 5 minutes. Gosh, it woke the audience up! It was a cracking 2nd half.
My hooks in my tramping boots clipped together by accident in the bows of Roger Hall's Little Red Riding Hood: The Pantomime. I fell on my arse and the rest of the cast couldn't help because they were mid-dance. Didn't stop them from looking on and laughing.
I also did a two-person play with Cathy Downes where there's a whole section in which myself and another actor discuss a wall filled with guns in the show. It wasn't until the show was halfway through that the lights came up on that particular wall, and there were no guns! The stage manager had forgotten to unlock them from the gun cabinet the night before – so we had to improvise a 15-minute scene about the three or so knives on the wall! That was stressful and a huge relief once it was over.
Actor Simon Leary stars in Auckland Theatre Company's dramatic season of the Pulitzer Prize-winning American masterpiece Long Day's Journey into Night by Eugene O'Neill, playing 5 -30 July at Q Theatre, Auckland. atc.co.nz