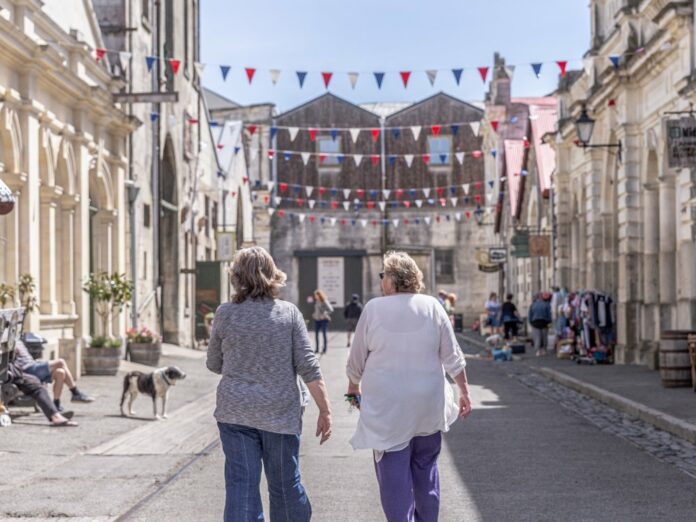 From a tourist town that has never looked so serene (Lake Tekapo) to meeting the queer community in the South Island's most eclectic town (Ōamaru) – there's nothing like a Kiwi roadie!
Pre-covid there were times we passed through Lake Tekapo and it looked as busy as Queenstown, attracting tourists with its Instagram-able Church of the Good Shepard and Dark Sky tourism offerings.
However, right now, Tekapo is the most tranquil it has been in years. We check in at Ranginui B&B (ranginui.nz), which is set back from the lake so you can take in the view from your private balcony. The location is ideal as footpaths lead you directly from the accommodation to the water and a pretty lakeside walk into town.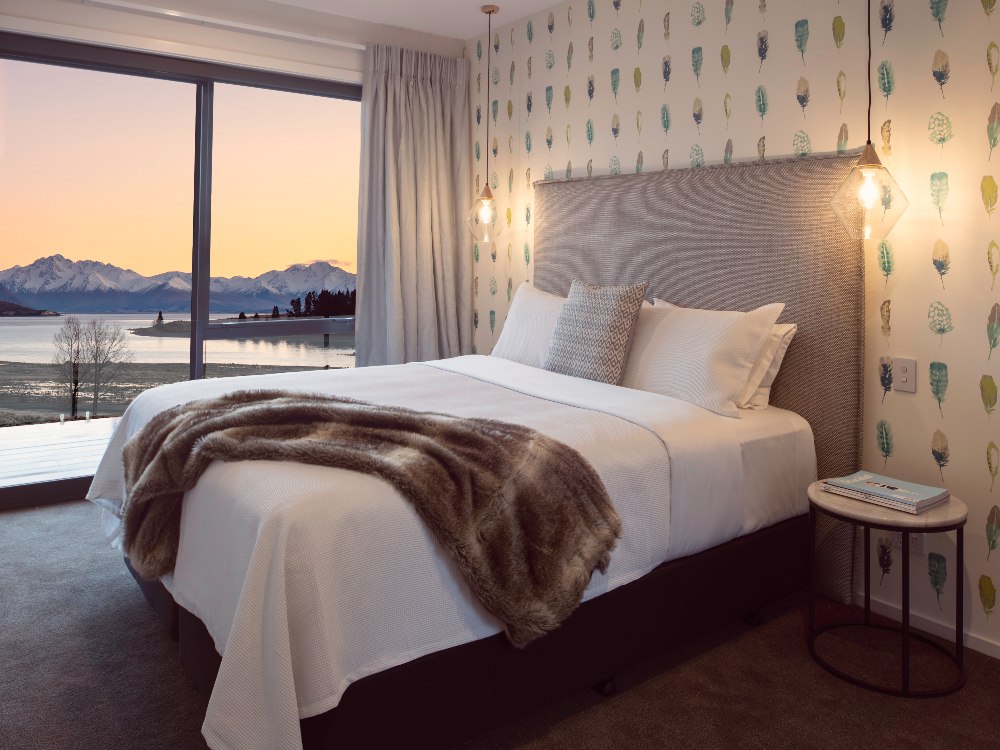 Tekapo's insulated by mountains and has little cloud cover, so expect beautiful balmy sunny days and crisp dark nights. Even from Ranginui's beautiful aspect, it's hard to take in the full scope of the gigantic lake; the best way to do this is from the air.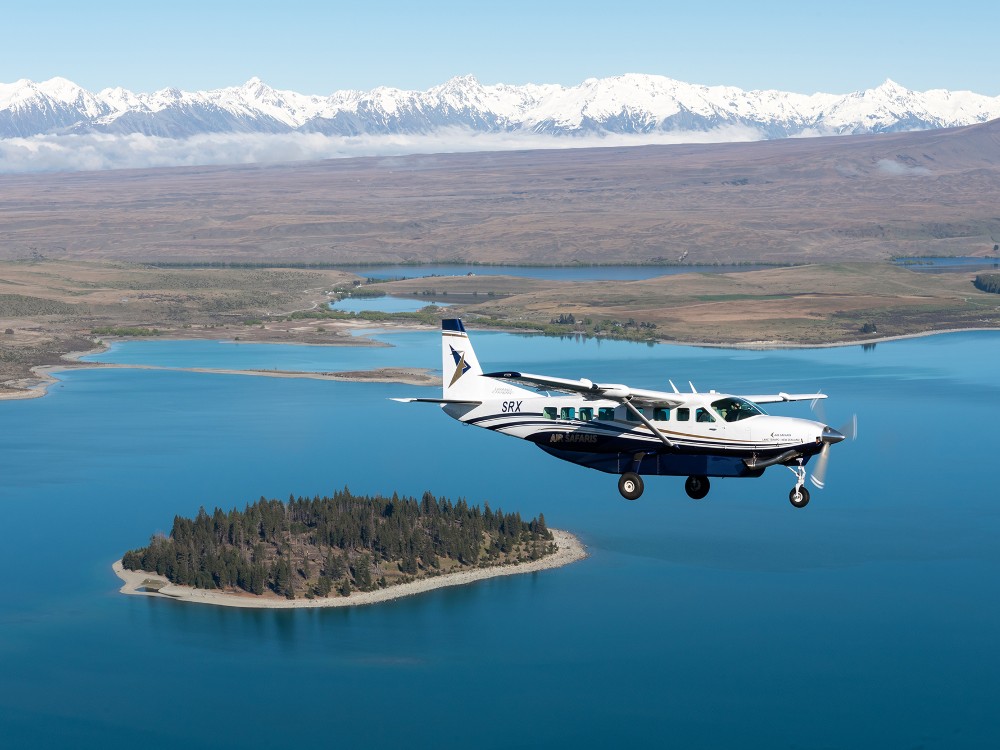 Air Safaris (airsafaris.co.nz) offer scenic flights that can take you over the lake and beyond. If you are yet to visit one of the south island's glaciers, their Grand Traverse flight is a majestic way to take in Frans Josef and Fox Glaciers, along with Aoraki Mount Cook and the Mackenzie Basin in the day.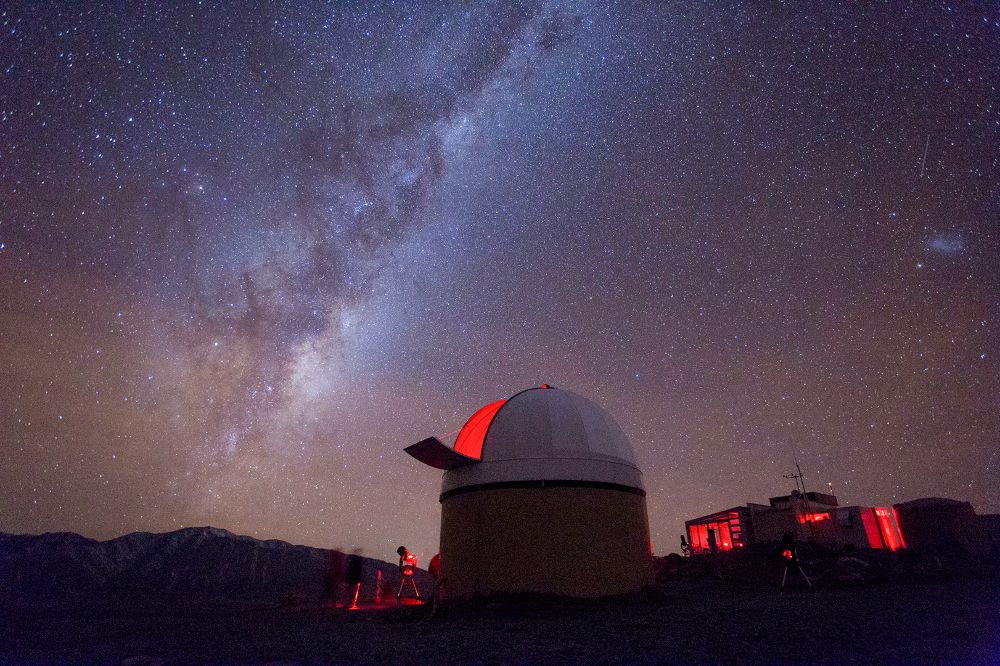 However, it is the night sky attractions that have cemented Tekapo's must-see reputation with overseas tourists and over the years, Dark Sky Project (darkskyproject.co.nz) has become the heart of the town. We experience their stargazing tour from the summit of Mount John, which includes a visit inside the University of Canterbury's Observatory. The most impressive aspect of the tour is how knowledgeable our astronomist guide is, it blows all other star gazing tours we have done in the past out of the water.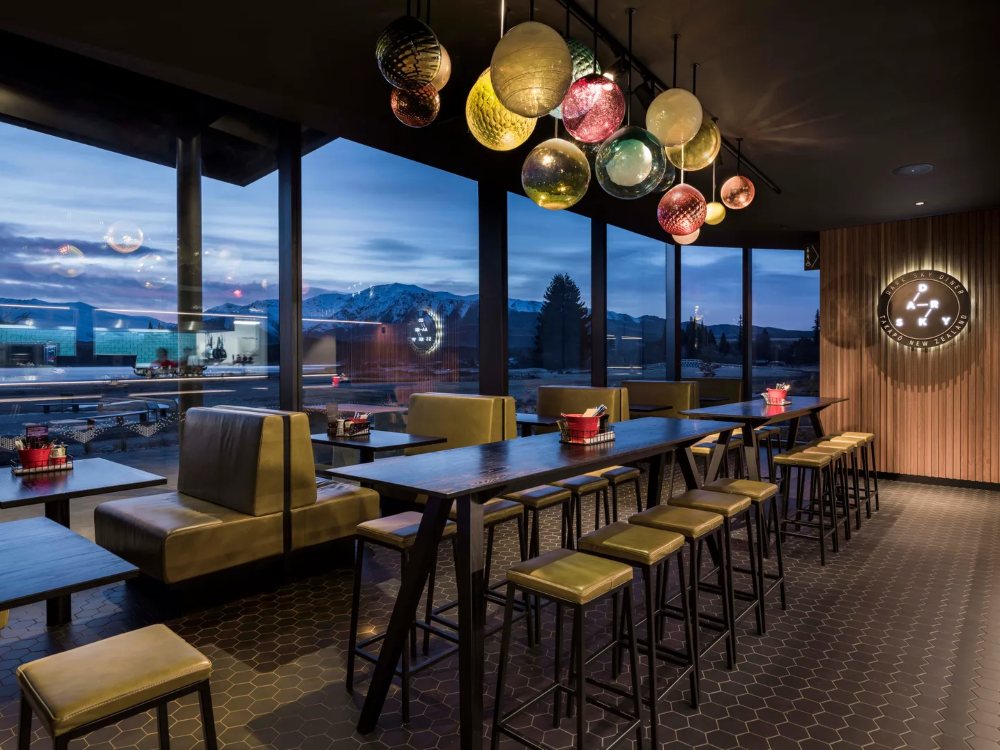 Tekapo now boasts a number of lakeside bars and restaurants. They all boast a great view – but if you are looking for great food cooked with Argentinian flair – the Dark Sky Diner should be your destination of choice. Their menu feels like a party with huge tomahawk steaks and spiked shakes ready to remind you that you're on holiday, so live a little!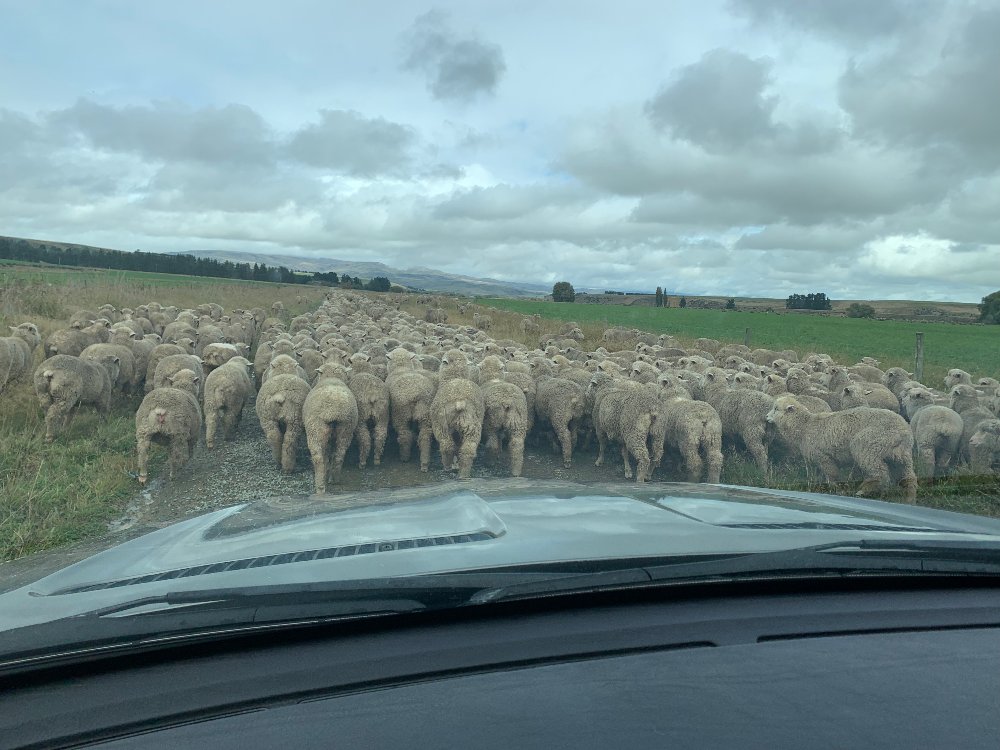 As we depart for Aotearoa's quirkiest town, Ōamaru, our Ranginui B&B host Ann-Maree recommends we take the Hakataramen Valley route to get there. This was a stunning route that takes you through mountains, foothills and gorges, on gravel roads often blocked with sheep. A truly charming recommendation for anyone with a 4×4.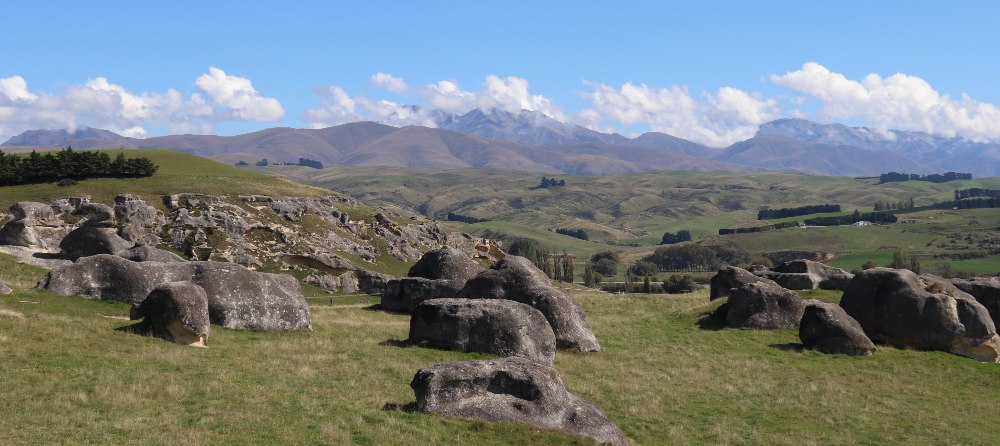 Heading into Waitaki, we stop at the Elephant Rocks (one of the Waitaki Whitestone Geoparks) featuring a plain filled with giant boulders that look like a herd from a distance. We opt to stay just outside of Ōamaru so we can experience the stunning Valley Views Glamping (valleyviews.co.nz) accommodation, where you stay in domes that looks like they could house life on Mars. Stunning views can be enjoyed from your dome, or the private outdoor baths, which we spent hours in!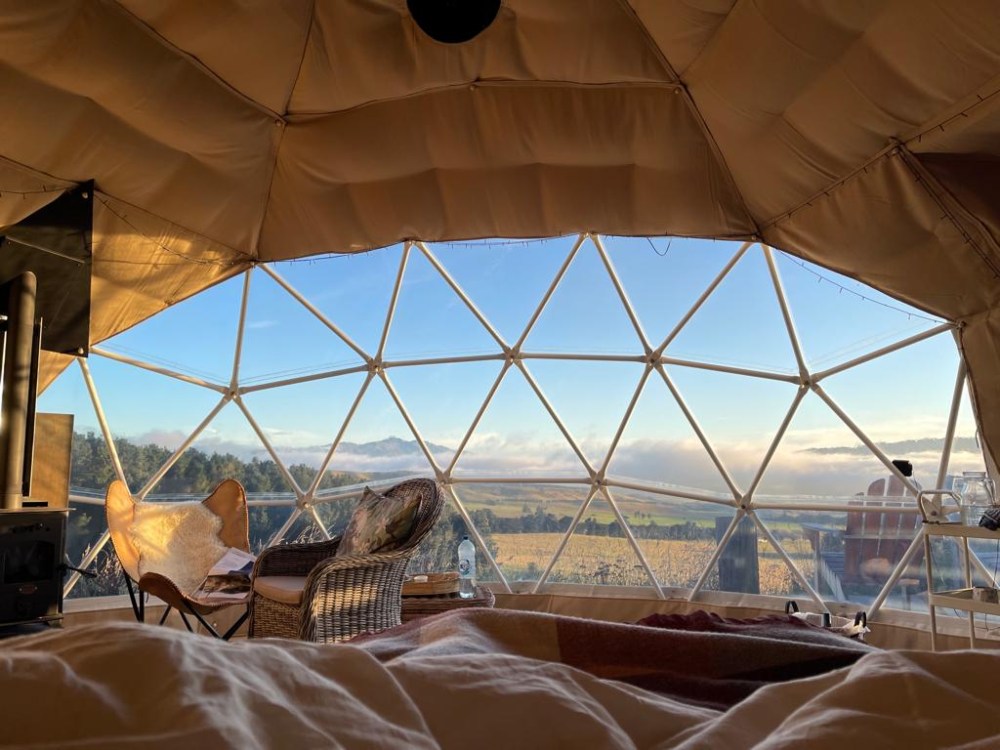 Heading into Ōamaru, there is so much to discover! Options include stopping for a wine tasting and locally sourced platter lunch at River-T Wines (rivertestate.co.nz), before exploring Ōamaru's famous Victorian Precinct featuring New Zealand's most well-preserved streetscape of Victorian commercial buildings, and weird and wonderful Steampunk HQ. In November the area will line the streets with bunting and host the Waitaki Victorian Fete – which should be a sight to behold!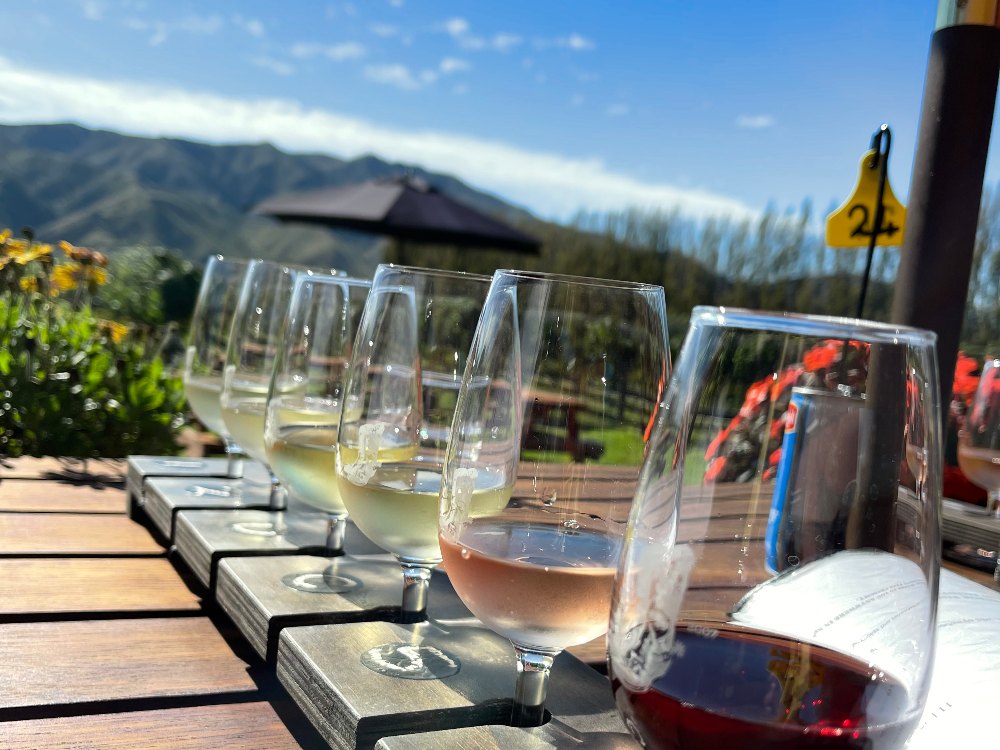 All that sightseeing can be thirsty work, but luckily the Victorian Precinct also house Craftwork Brewery 'a small idiosyncratic Belgian-style nano brewery', where hosts Michael (who frequently ears traditional Victorian clothes) and Lee Ann are useful guides for anything you need to know about beer or Ōamaru.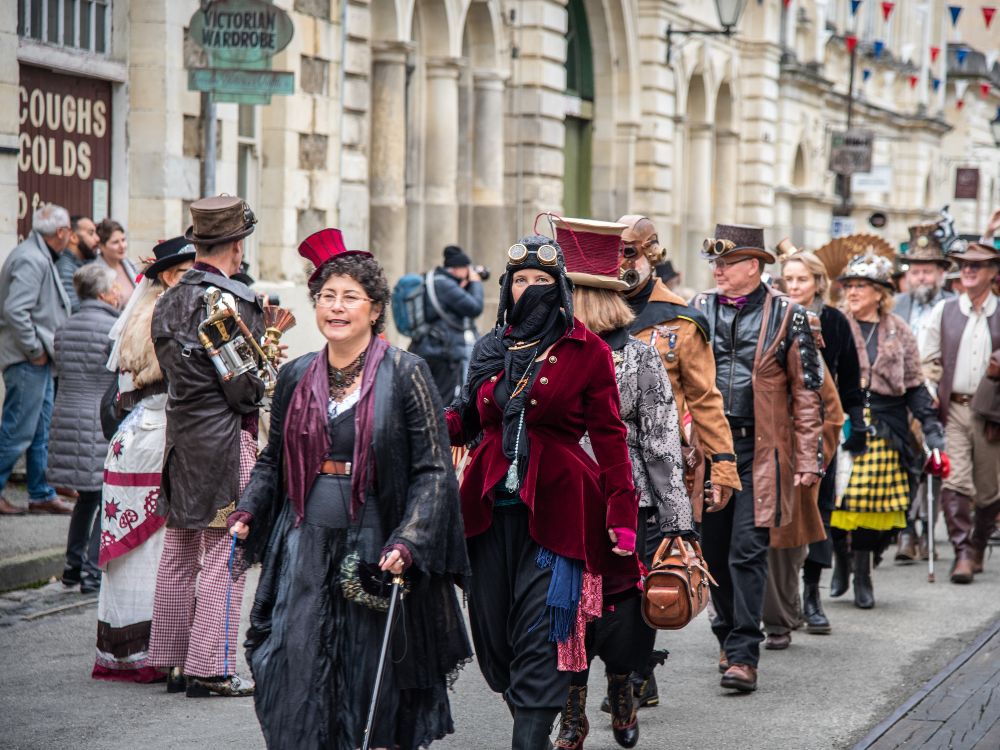 One of the more surprising aspects of Ōamaru is the quality of dining. Restaurant Cucina has been honoured twice in the last two years and Cuisine's Good Food Awards for their South American fine dining flavours. Owners Yanina and Pablo also run the equally good Tee Street café for some casual daytime dining options. If sharing some tapas over a glass of wine is more your scene, then the gay-owned Restaurant 1861 (located on the ground floor of luxury accommodation Casa Nova House) is calling your name.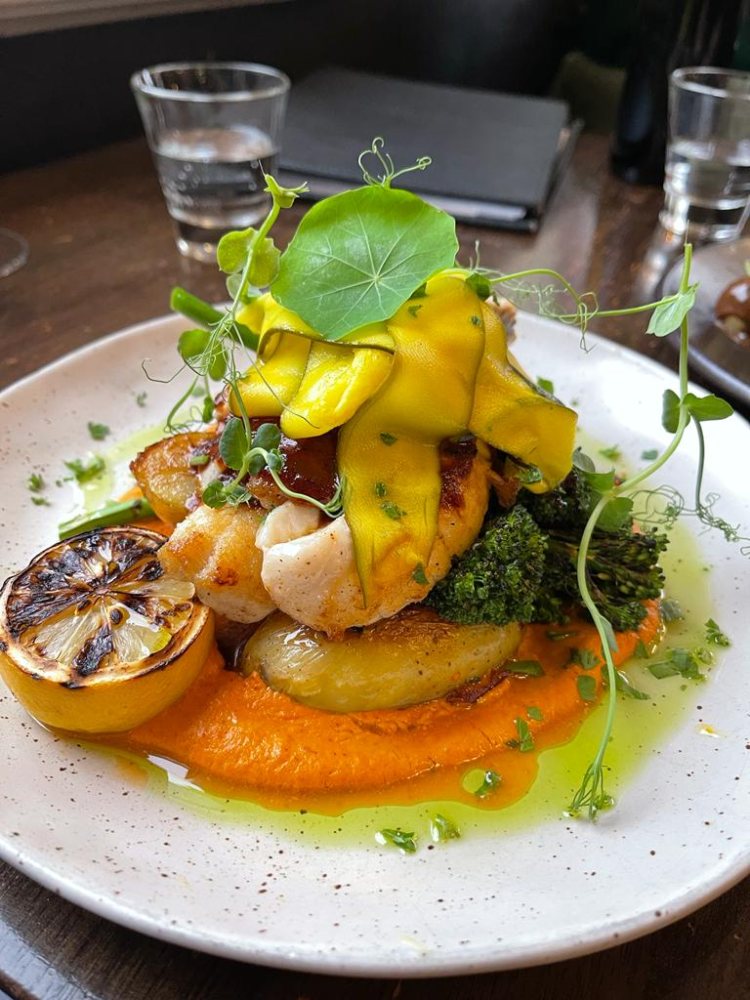 In just two days, we (knowingly) meet no less than LGB queer people in Ōamaru. Naturally, they all know each other, and all of them rave about the cool little town they inhabit. This includes James and James, an American couple who run Ōamaru's Luxury Boutique Hotel Pen-y-bryn Lodge (penybryn.co.nz), poised on top of Ōamaru's South Hill since 1889!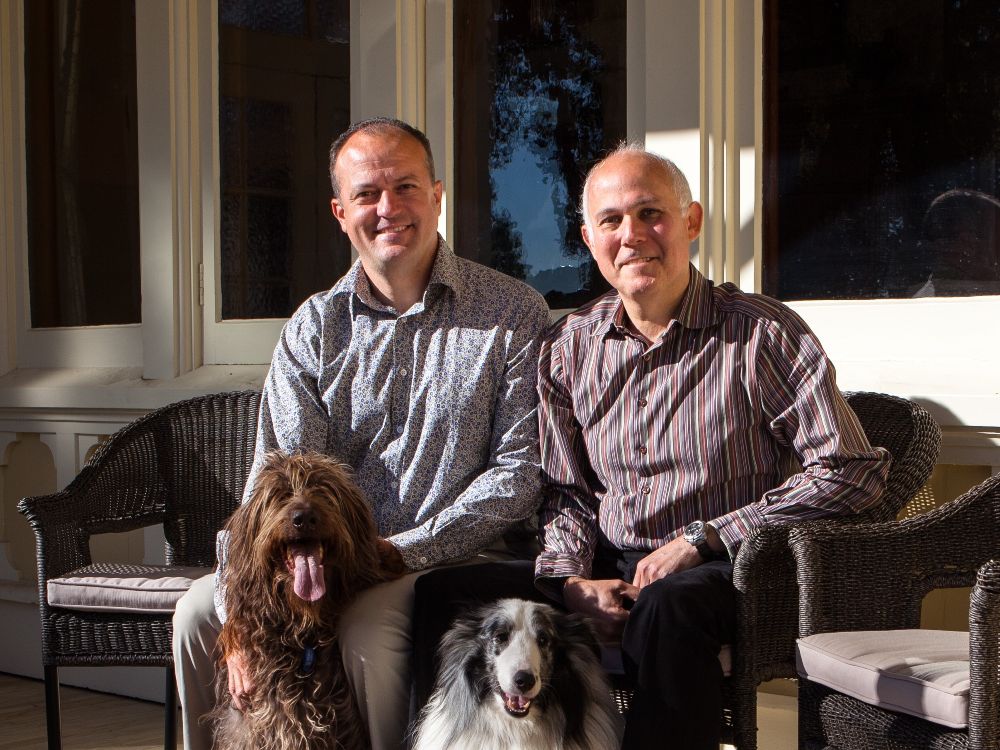 Many locals tell us Pen-y-bryn is the place to both stay and eat in Ōamaru, as a member of both the Slow Food Movement and the Chaîne des Rôtisseurs (one of the world's oldest gastronomical societies). We know where we'll be staying next time!
Click here for more info on Lake Tekapo.
Click here for more info on Ōamaru.