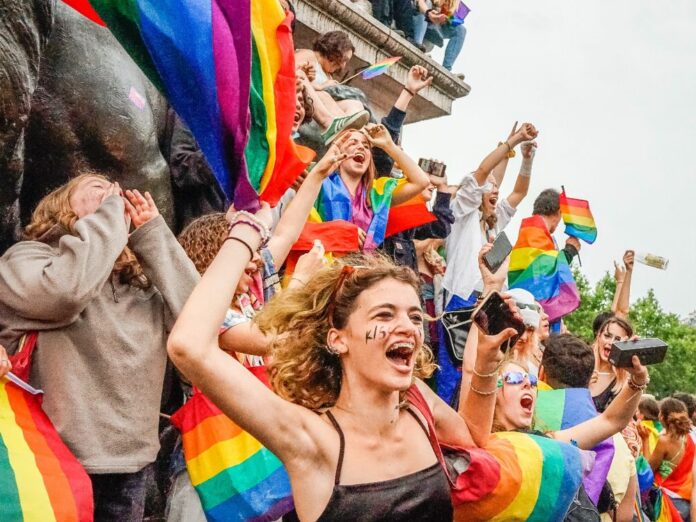 It may have been a month since the Northern Hemisphere's official Pride month ended, but Pride can (and should) still be celebrated year-round. For half (50%) of Kiwi LQBTIQ+ travellers, being part of the rainbow community impacts the decisions we make when travelling, with 44% of us feeling that the destinations on our 'bucket lists' have been affected by being part of the community!
Booking.com has pulled together a list of five pride-filled places to visit before the end of August where travellers will be able to celebrate and stay, arriving proudly as themselves. For added peace of mind, Booking has also included locations with a Travel Proud badge so guests can be assured their accommodation provider is LGBTIQ+ friendly and inclusive.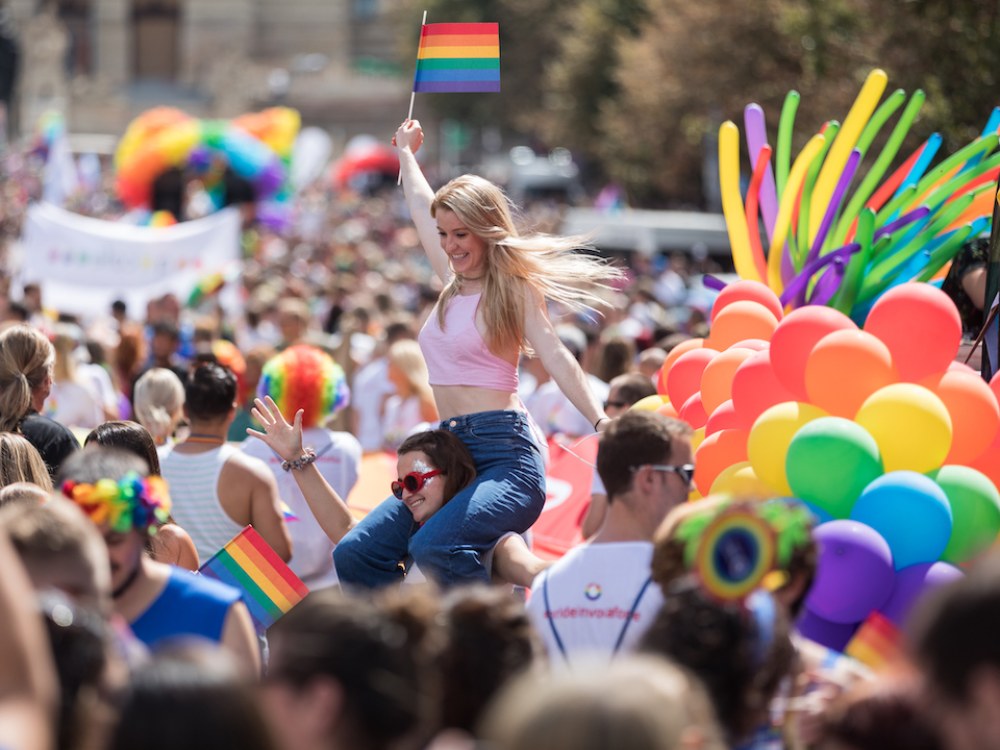 Prague Pride Festival in Prague, Czech Republic (8th – 14th August 2022)
Although a relative newcomer on the pride calendar, the Prague Pride Festival has become one of the biggest cultural events in the Czech Republic. This year, the festival will coincide with an international human rights conference while also holding 150+ events of its own. With a plethora of activities lined up for attendees to enjoy, you'll never be bored while you peruse the streets of Prague. In fact, on-foot exploring is encouraged because this festival is environmentally conscious! So much so that the final weekend of the festival, when the Rainbow Parade takes place, will be entirely car-free.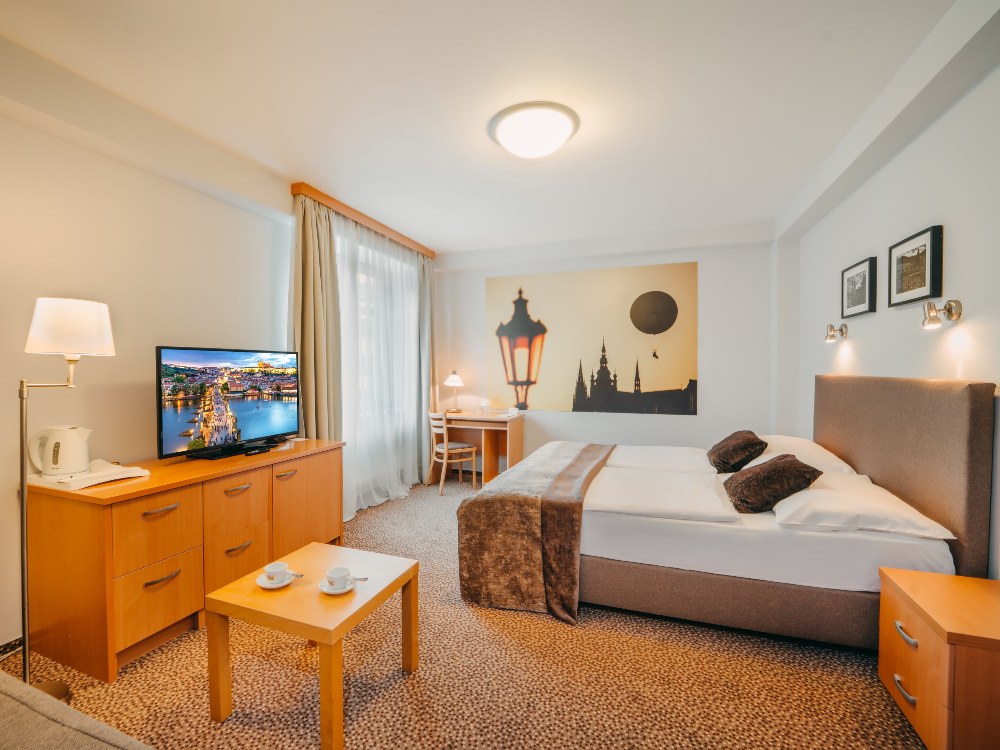 Where to stay: For something cosy, simple and close to the action, look no further than Wellness Hotel Extol Inn. Everything you need for a quick trip and more – WiFi, hotel gym, buffet breakfast to name a few.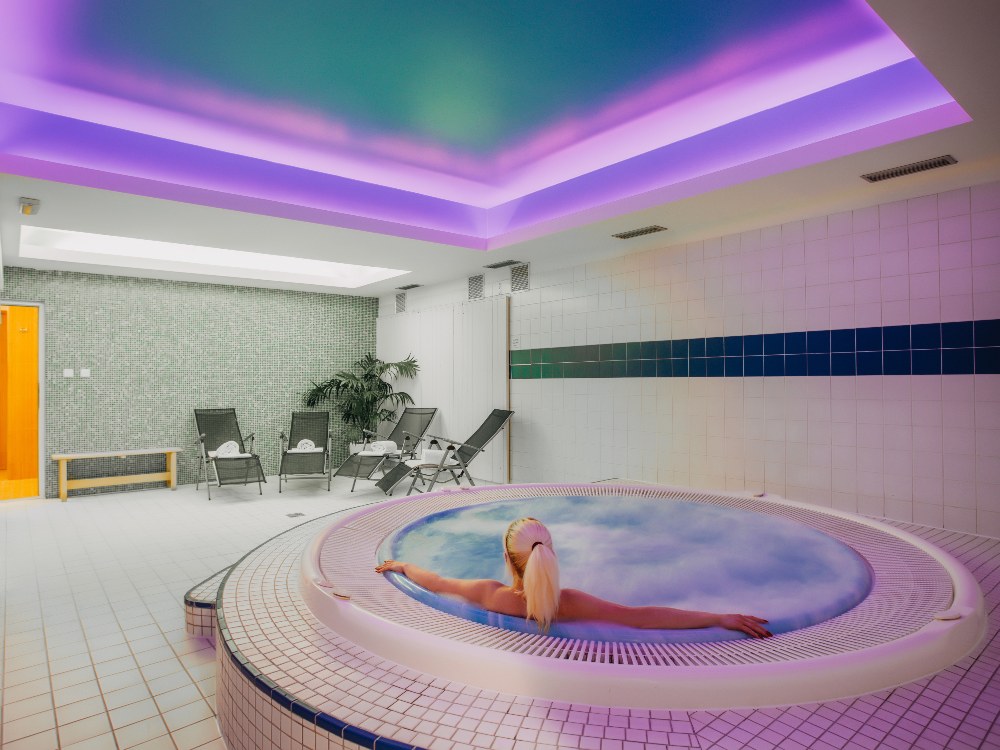 Located only 200m from a tram stop to get into the centre of town, you can get to and from the festivities with ease. Additionally, a free hotel shuttle is provided should you need to be picked up and dropped off.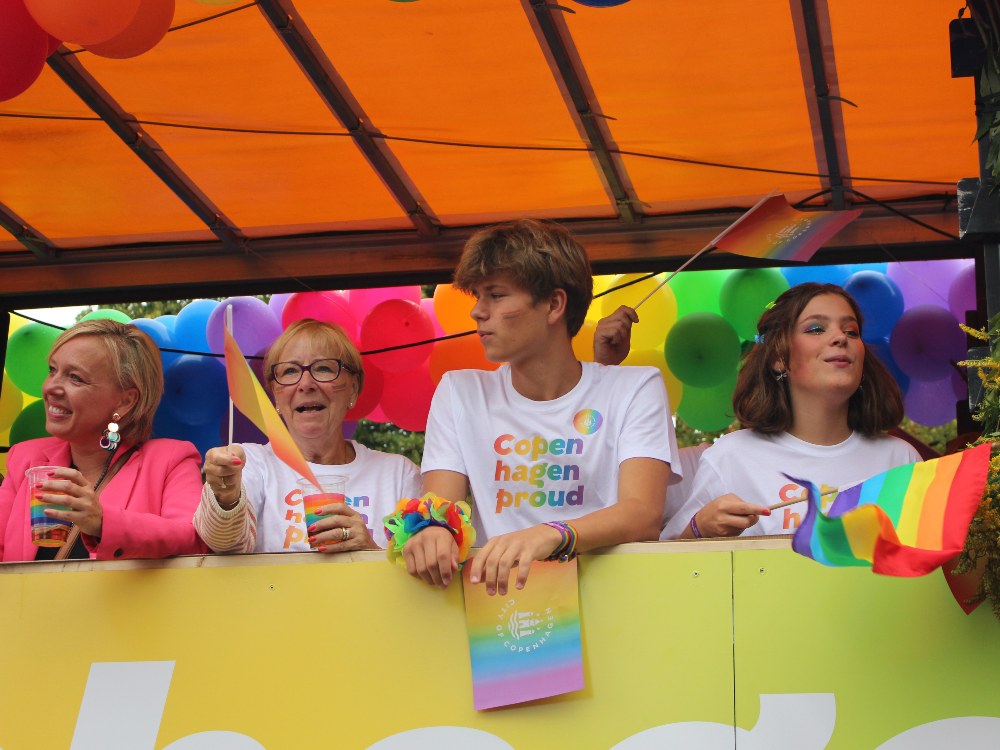 Copenhagen Pride in Copenhagen, Denmark (13th – 21st August)
As Denmark's largest annual Human Rights festival, Copenhagen Pride is a must-visit for Pride festival goers. With a lineup of events ranging from arts and culture to sports and concerts, there are options for everyone to celebrate Pride. City Hall Square, renamed Pride Square for the occasion, is the central point of the festival where Rådhuspladsen is transformed into a meeting place with food vendors, bars, performance areas and a stage for the Drag Night and concerts. The parade on the final day is not to be missed, as one of the world's most LGBTQ+ friendly cities, Copenhagen flourishes during Pride, and especially for the parade, with rainbows and glitter as far as the eye can see!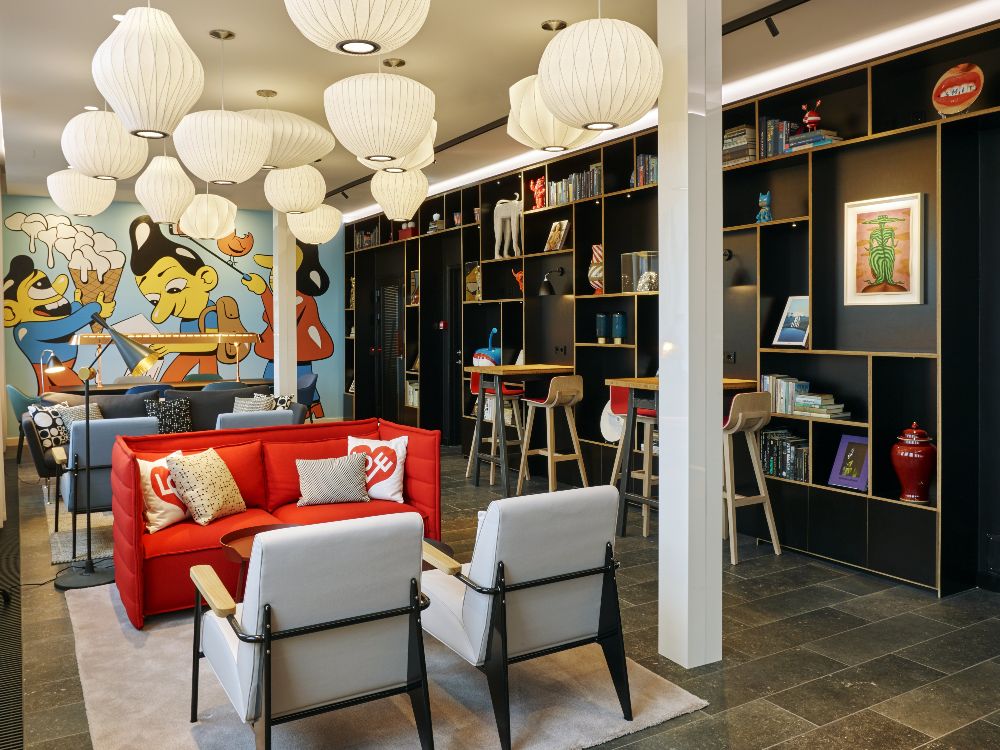 Where to stay: If you're wanting something modern and simple, citizenM Copenhagen Radhuspladsen has you covered. With sleek interiors and a unique setup to maximise space, these rooms are perfect for a quick trip.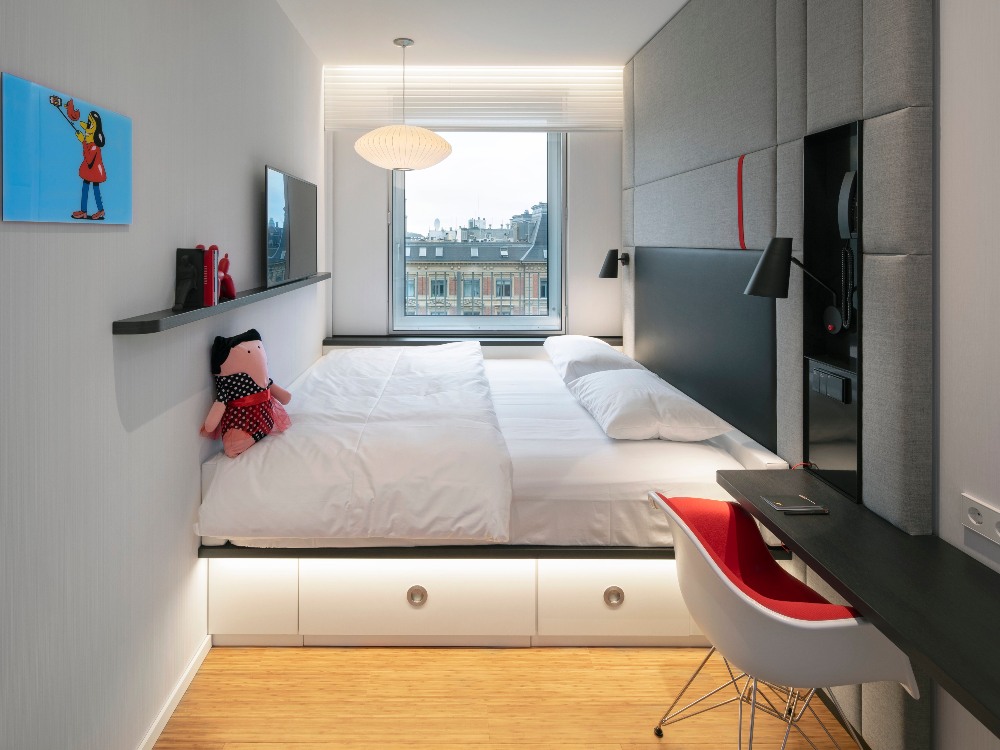 An iPad in each room controls the lights, blinds, TV and radio, making life easy. This was a top-rated location for couples, with an average of 9.7 for a two-person trip.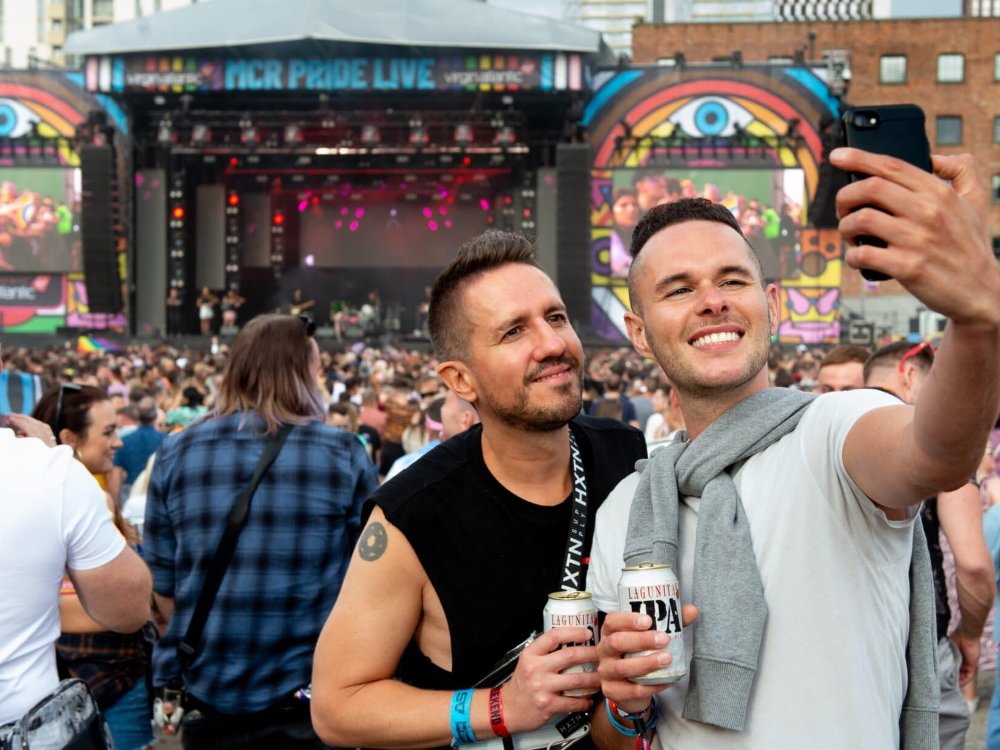 Manchester Pride Festival in Manchester, United Kingdom (25th August – 29th August)
Taking place across the full August Bank Holiday weekend, the Manchester Pride Festival hosts a variety of events such as the Gay Village Party, Youth Pride concerts and even a Candlelit Vigil. Peppered across the week, some of these events are free to attend while others require you to purchase a ticket. If you're looking to paint the town red, check out the best LQBTIQ+ bars the city has to offer.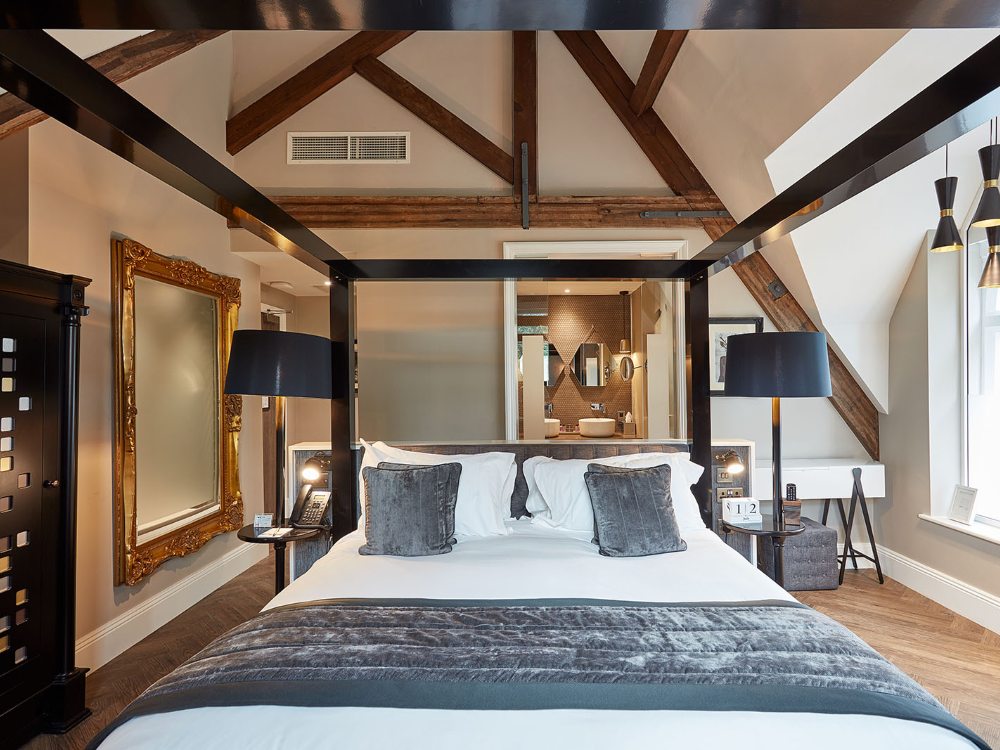 Where to stay: Idiosyncratic and whimsical, Oddfellows on the Park is a beautiful boutique hotel in Manchester set within a stunning Victorian mansion that houses 22 beautiful bedrooms, a destination restaurant, cocktail bar and views to die for.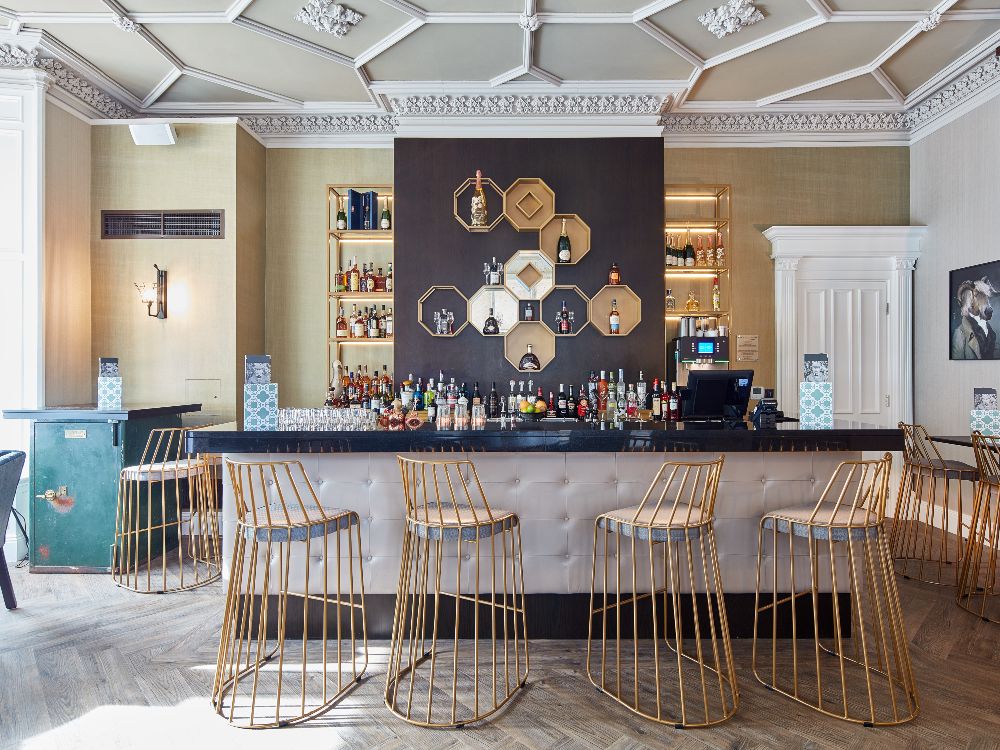 Guests can enjoy beautiful vistas of mature parkland and are able to step outside to the magical 120 acres of lawn, mature woodland and waterways, all, only minutes away from Manchester airport and city life.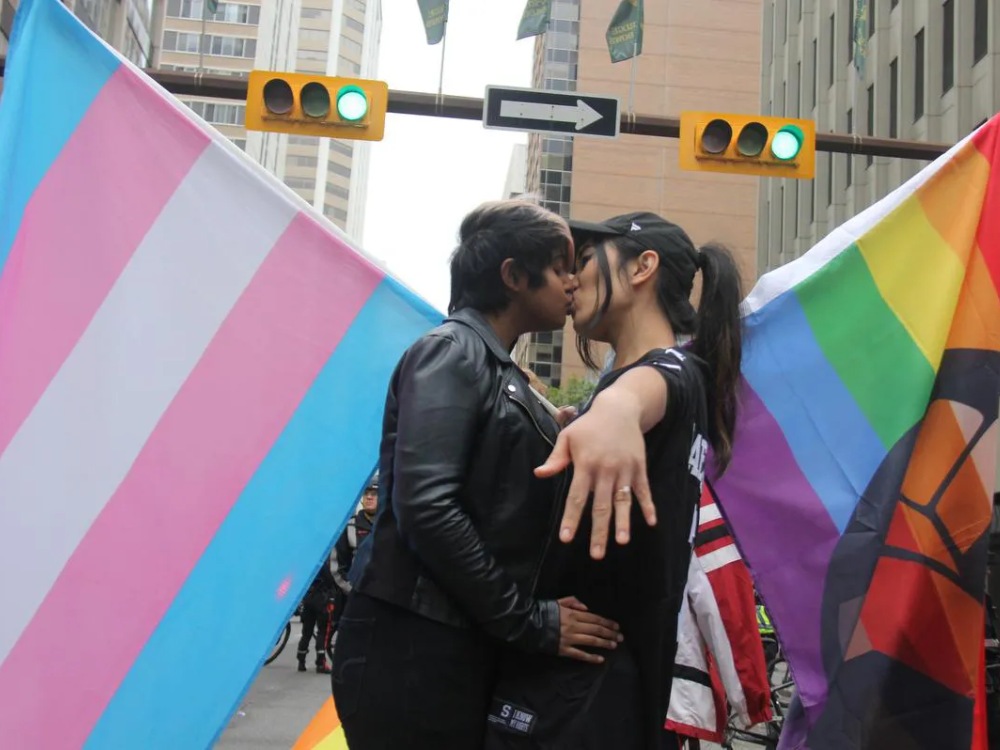 2022 Calgary Pride Parade + Festival in Calgary, Canada (26th August – 4th September)
A queerly festive event, a variety of events will run throughout August all over the city, concluding with the Calgary Pride Parade & Festival on Sunday, September 4, 2022. Lighting up Calgary's streets with rainbows, glitter and unmatchable energy, the parade is held in the Beltline district along 9th Avenue, followed by the official festival at the iconic Fort Calgary! The festival will feature a variety of thrilling performances, food truck vendors, kid-friendly activities, a vendor marketplace, and a beer garden – all along the beautiful Makhabn (Bow River).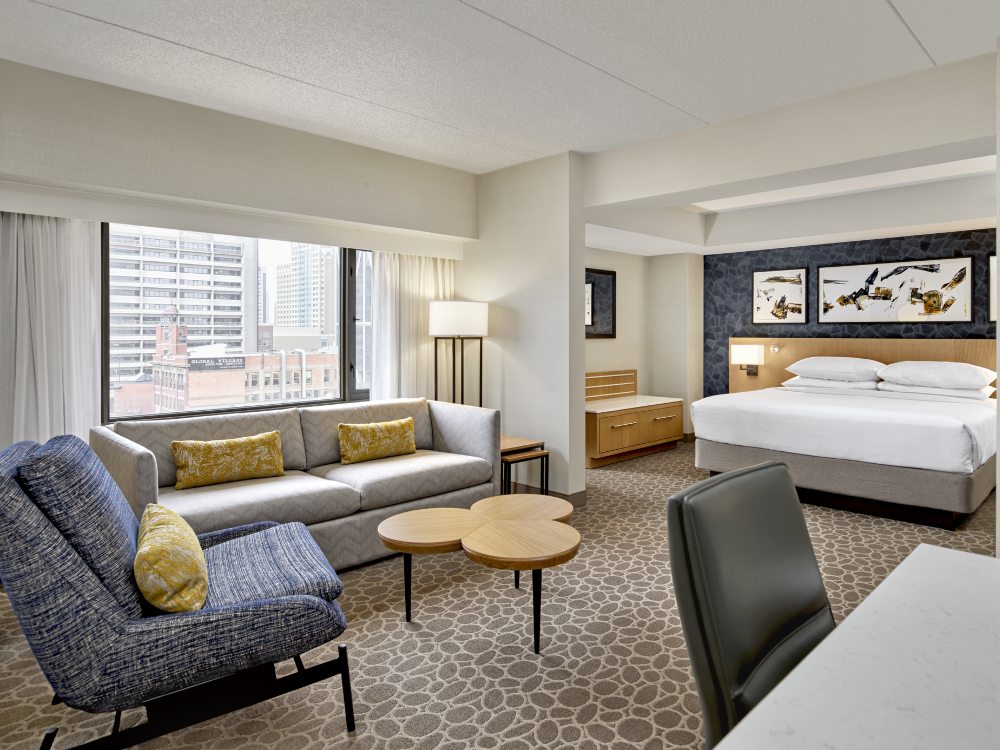 Where to stay: Newly redesigned, thoughtfully appointed and impeccably located, guests can recharge from the festivities of the week at Delta Hotels Calgary Downtown. The hotel's in-house restaurant, The Shoe & Canoe Public House, celebrates the best of Alberta with approachable cuisine and an exclusive Stargazer Ale.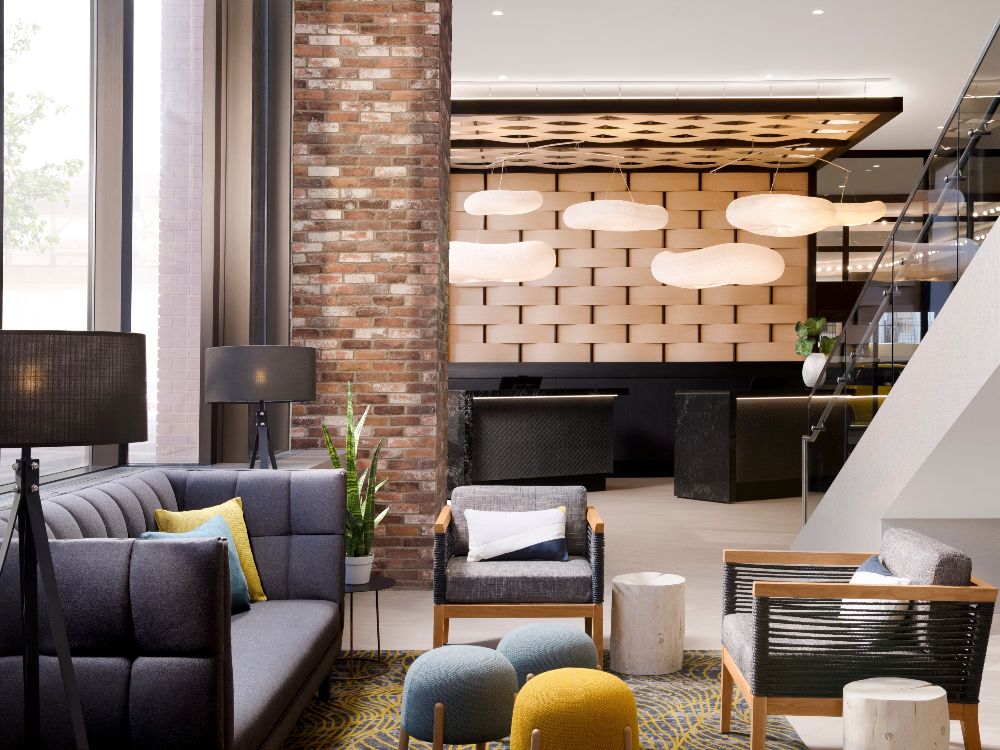 They also provide a much-needed place to quiet the mind and settle the soul during the hectic season – providing an indoor pool, yoga room and on-demand gym classes at their top-notch fitness centre.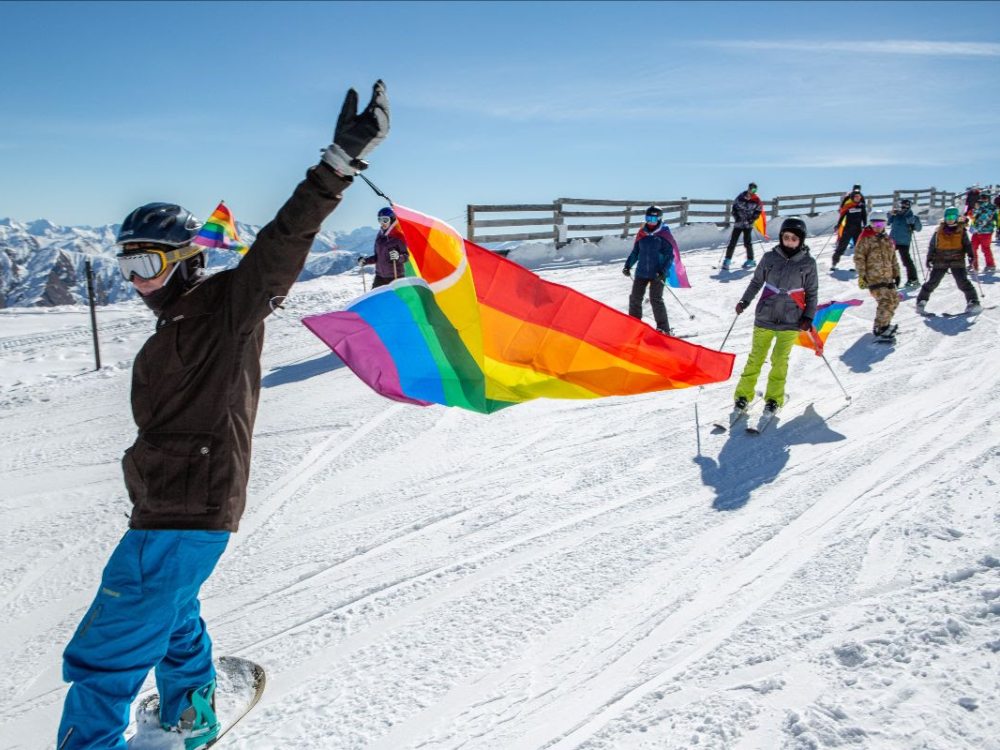 Winter Pride in Queenstown, New Zealand (26th August – 4th September)
The largest winter Pride festival in the Southern Hemisphere takes place in the ultimate winter adventure town, Queenstown, New Zealand. The white-capped mountains provide plenty of snow-based options including the Pride Colour Run, atop the iconic Remarkables, where you be snapped by famous queer photographer, Becki Moss, for a good cause! Get your Proud Portrait printed as a keepsake for a gold coin donation and Booking.com will match all the proceeds and donate them to OutLine Aotearoa. If mountains aren't your thing, you can also get your picture at the Propaganda Snowball, an extravagant evening of snowy glamour where attendees are encouraged to dress to the nines. Tickets for the Propaganda Snowball have sold out for four consecutive years, so get in quick!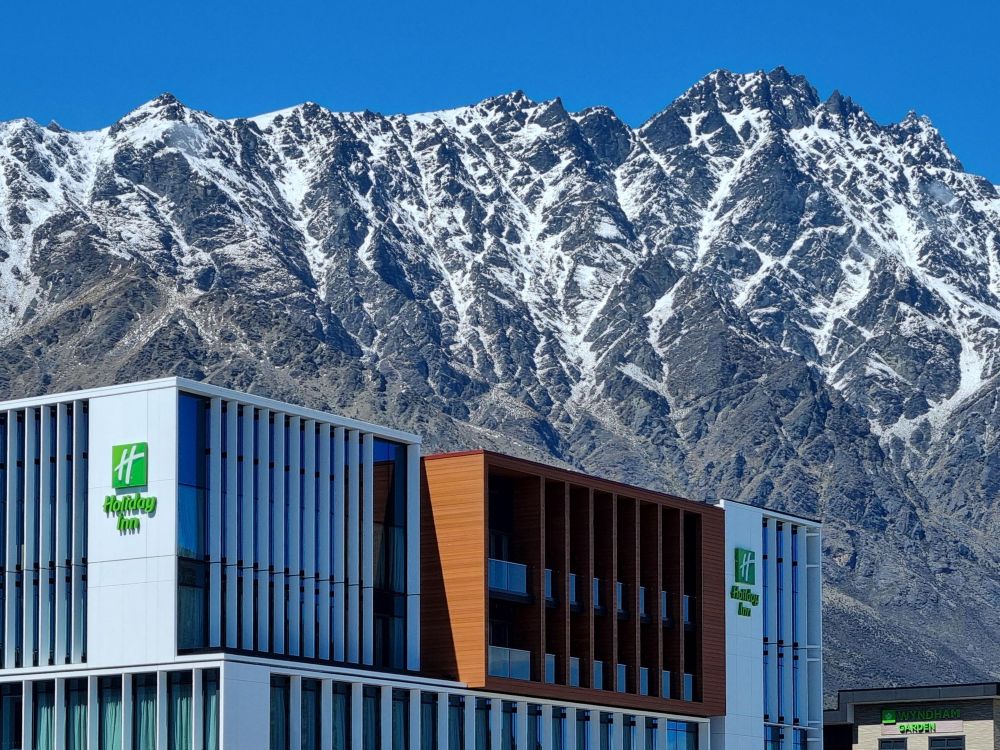 Where to stay: The Holiday Inn Queenstown Remarkables Park has everything you could want – picture-perfect views, prime location and modern facilities. Located a short drive from the town centre and driving distance from The Remarkables, Coronet Peak and Cardrona Ski Fields, it makes the perfect home base while attending Winter Pride festivities.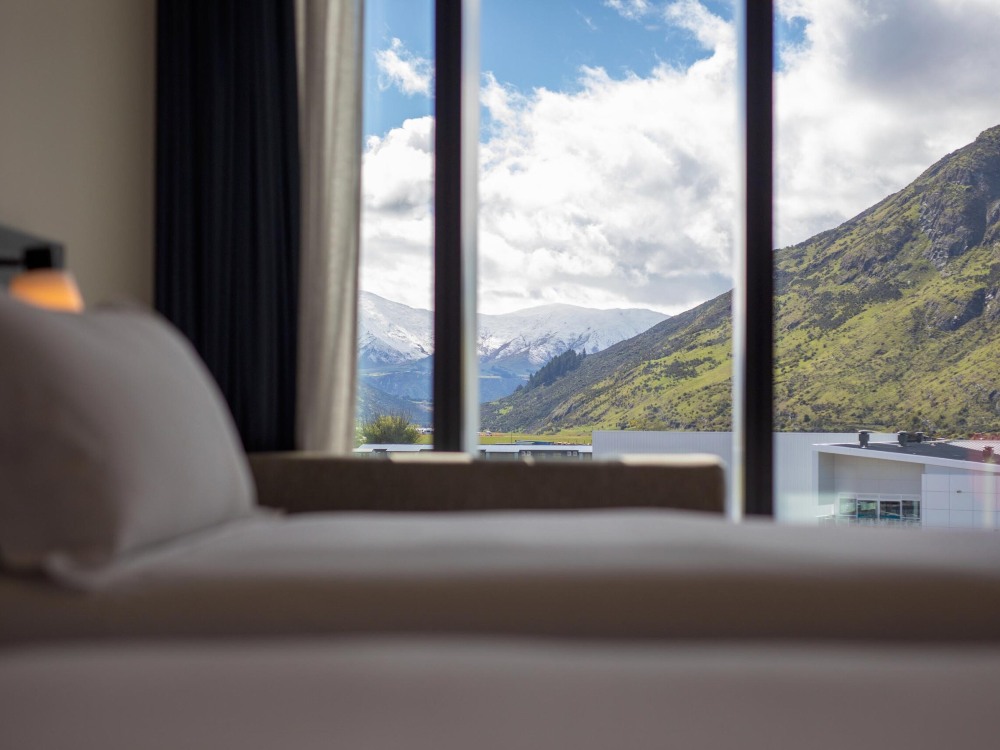 Those travelling to Queenstown or across the globe, looking for LGBTQ+ friendly travel accommodation or activities, can find safe and inclusive travel options on Booking.com through their Travel Proud badge.
Pride doesn't end in August either! Our very own Wellington Pride Festival, Tū Whakahīhī e Te Whanganui-ā-Tara, is coming next month from Saturday 3 to Saturday 17 September. Check out what's on here, and be sure to book your accommodation here.