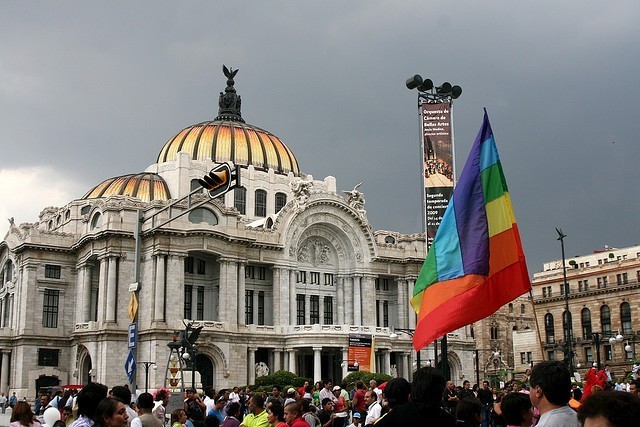 The Supreme Court's ruling has paved the way for same sex marriage to become legal throughout Mexico.
The Supreme Court has ruled that current state bans on same sex marriage are 'unconstitutional.' While same sex marriage is legal in some parts of Mexico, including Mexico City and the northern state of Coahuila, the majority of Mexico bans it.
The Supreme Court ruled that any state law that sees the ultimate purpose of marriage to be "procreation, and or defines (marriage) as celebrated between a man and a woman, is unconstitutional."
However the Supreme Court's ruling is only considered to be  a "jurisprudential thesis" and does not invalidate any state laws, meaning same sex couples denied the right to wed would have to turn to the courts individually.
Following the Supreme Court's ruling, judges and lower courts would have to green-light same-sex marriages.
The ruling is seen as a sign of progress in the predominantly Catholic nation, where a court decision on the issue seen by many GLBT activists as the fastest way to achieving equality, with the majority of Mexicans still opposed to same sex marriage.
 Article | Levi Joule.