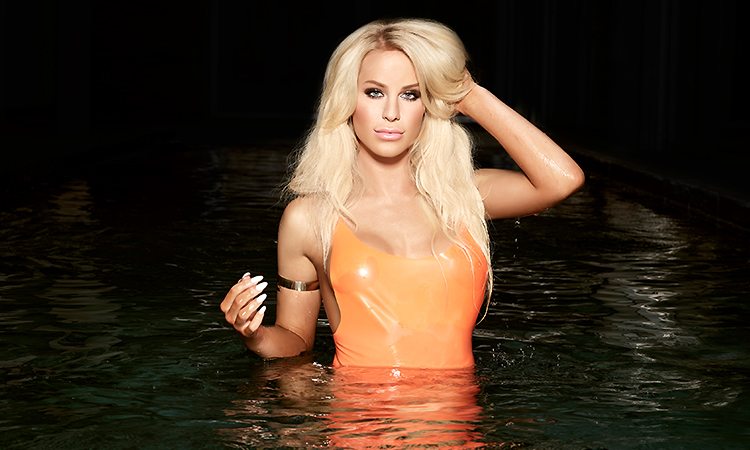 More than just a film festival, the 12th annual
Doc Edge International Documentary Film Festival

is composed of work that captures history from a broad selection of interests. Oliver Hall checks the features that put their spotlight on the LGBT+ community.

Although Whitney Houston had a huge gay fan base, there are more poignant reasons that the documentary Whitney: Can I Be Me makes this list. For fans, this understated yet unflinching look at her life can at times feel like a bullet fired at point blank range. Never salacious or wallowing in it's drama, through interviews with people who worked with Whitney on the road, we are told the story of a bisexual woman who struggled to accept that she could never please everyone.

We see Whitney risk her success trying to please critics who label her music 'too white', and marry a man to please a family and an industry who are concerned with her close relationship with high school sweetheart, Robyn Crawford.

Can I Be Me features never-before-seen footage taken behind the scenes on Whitney's My Love Is Your Love European tour where we meet Crawford who is working as Houston's assistant. She is clearly still as enamoured with the diva as ever, but growing tired of appeasing Bobby Brown. As the tour wears on, Robyn quits and Whitney's drug-use (already a heavy habit) spirals completely out of control.

It is truly chilling to hear Bobby Brown himself admit at the film's end that he believes if Whitney's family had been able to accept her relationship with Robyn she would still be alive today – a resonating message for parents of LGBT+ children everywhere.

Following that tragic true tale, have your heart warmed by Rebels of Pointe, which takes viewers inside the famous all-male drag ballet company, Trockadero De Monte Carlo.

Although primarily focused on the lives of the current troupe, the film documents the company's political birth from the Stonewall riots, and it's growth through the impact of the AIDS epidemic and fight for same-sex marriage.

We are introduced to a company that is highly-respected in high-art dance circles because of its incorporation of high-camp humour with traditional ballet, requiring the highest level of craftsmanship to pull it off.

At it's heart, the film is about ostracized gay men finding a family and a place to belong. We see individual dancers' home lives, which reveals that many are in relationships with each other – watch the group win over the fiercest New York critics and charm foreign audiences in countries where LGBT+ issues are seldom discussed. All this, while asking the question: what does a dancer do after they danced their last dance? Food for thought.

This Is Everything is a fresh and thrilling look at the life of young YouTube vlogger, Gigi Gorgeous. A national teen diving champion, Gregory [Gigi's former name] also began doing makeup tutorials online.

To his fans, his videos represented more than makeup, he was a symbol of strength as an openly gay and proud, self-loving teen.

While idolised by his followers, Gregory began to question his true self and after his mother was diagnosed with cancer, he realised that he wanted to transition. In a sad reality of modern life, the support Gregory was given for being gay, is not what Gigi receives for coming out as trans.

In addition to nasty comments from a once supportive internet following, state athletic commissions no longer want her to compete in diving competitions due to being transgender. But when the chips are down Gigi fights and proves to be more inspirational than ever with a family backing her all the way. You'll leave the cinema ready to run a marathon!

Check out these great offerings and many more as part of the 2017 Doc Edge International Documentary Film Festival in Wellington 10 – 21 May and Auckland 24 May – 05 June. Check out www.docedge.nz for more information.