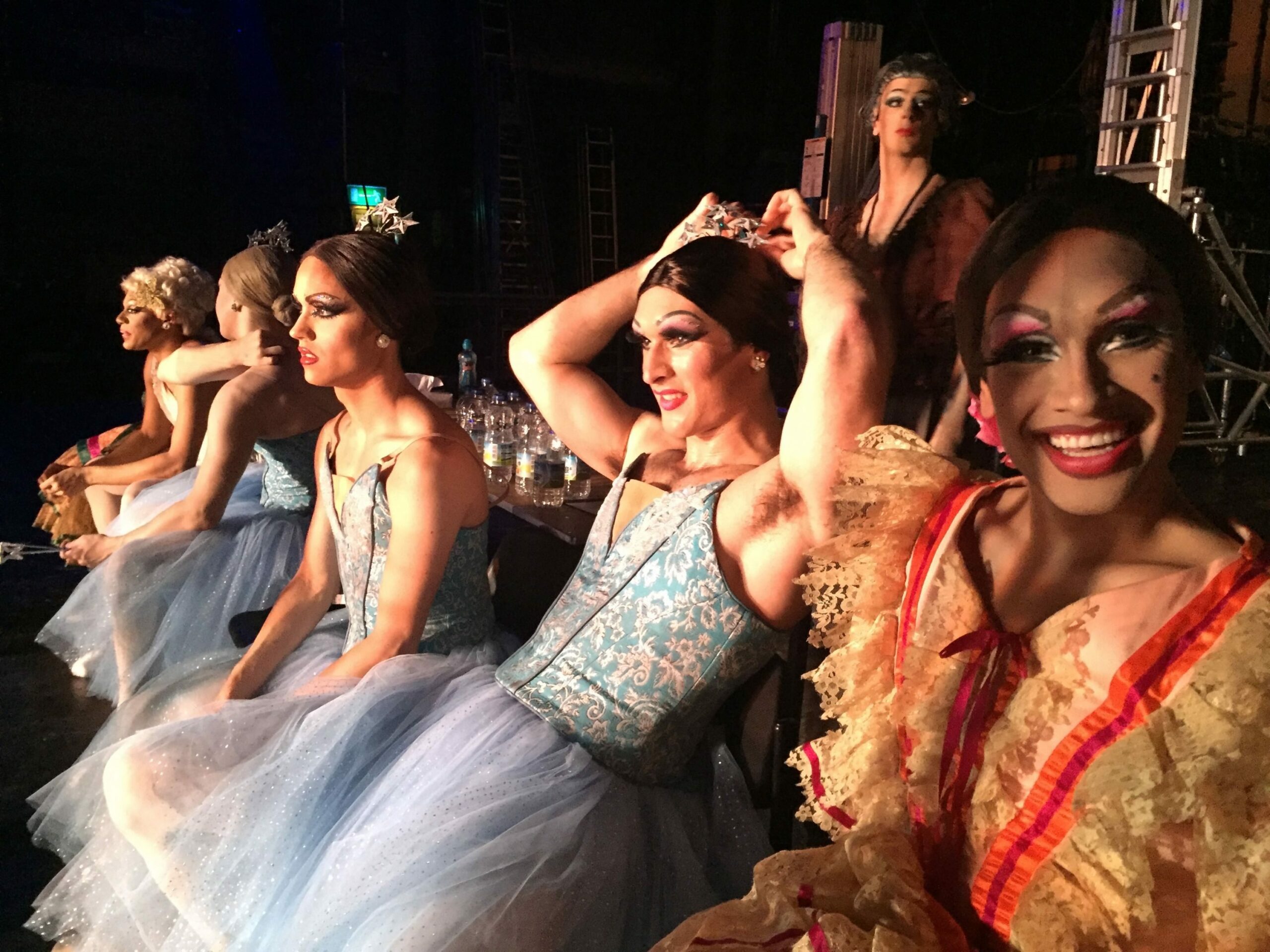 Exploring universal themes of identity, dreams, family, loss and love, Rebels on Pointe will be screening at the Doc Edge International Documentary Film Festival, showcasing the world famous Les Ballets Trockadero de Monte Carlo.
The notorious all-male, drag ballet, was founded over 40 years ago in New York City on the heels of the Stonewall riots. express finds out how the group has accumulated a passionate cult following around the world, and talks to Robert Carter, a dancer within the show, to get a bit of goss ahead of their Auckland performance.
Not doubting their talent, the men of Les Ballets Trockadero de Monte Carlo are fierce, sassy, and ready to put on a show.
"My favourite part about being with the 'Trocks' is the realization of my dream to live my life dancing and sharing my gift with the world," says Carter, "From the first time I entered the studio as a young boy, I could think of doing nothing but dance."
The film juxtaposes intimate behind-the-scenes access, rich archives and history, engaging character- driven stories, and live performances shot in North America, Europe and Japan. The travel is something that Carter says can make the performance a little bit challenging.
"Travelling can be sometimes more difficult than the actual work. The company is great with making sure we have a couple days to acclimate but sometimes it takes longer to do so and when you have to dance but your body wants to rest, it can be pretty tough!"
The performers are a creative blend of gender- bending artistic expression, diversity, passion and purpose. A story which ultimately proves that a ballerina is not only a woman dancing, but an act of revolution in a tutu.
Addressing how the performance has impacted their audience, especially those who are new to the LGBT+ community, Carter comments, "In such an advanced age technologically and with the ability of so many to have accessible knowledge to almost anything, I believe this has opened the minds of many to not just their family and friends and neighbours, but to whole societies and cultures. The downside is that there are those who don't embrace this knowledge, but denigrate it and find something wrong with anything so different from themselves they almost set the clock back when it comes to evolutionary thoughts meant to enhance and benefit everyone. There is still a lot of work to be done and our part is to spread happiness and joy through dance."
The film is by an award-winning female documentary maker, Bobbi Jo Hart. It has been selected for a range of top documentary festivals including the Santa Barbara International Film Festival 2017 (Audience Choice Award Runner Up) and festivals in Montreal, Amsterdam, Barcelona, Miami, California, and North America's largest documentary festival, Hot Docs in Toronto, Canada.
Doc Edge International Documentary Film Festival screens the best international and homegrown documentaries from 10 – 21 May in Wellington and 24 May – 5 June in Auckland.
For more info check out www.docedge.nz.