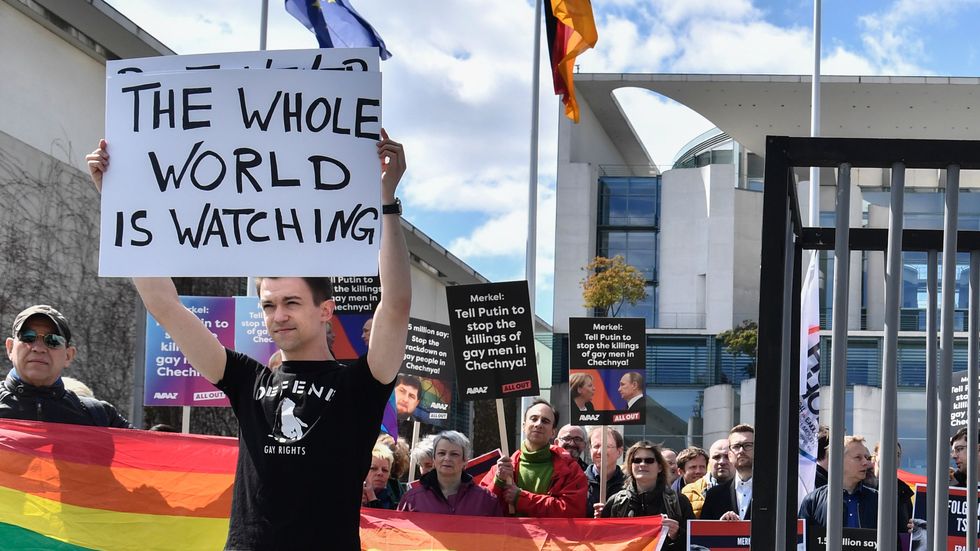 27 people who were slaughtered in a single night by Chechen authorities have had their names published.
---
Chechen newspaper, Novaya Gazeta, has published all 27 names, claiming that President Ramzan Kadyrov's government is responsible for the deaths. It claims that all killings were carried out on January 25 at night time Grozny, the capital of Checnya.
The strong anti-Putin publication suggests that the mass arrests and killings were all triggered by the death of a policeman back in December, 2016. It explained that the 27 victims were shot without trial, then the bodies were transported to different cemeteries, where graves were then quickly dug to dispose of the bodies.
In response to why the publication published the list of names, it wrote " "Two months we had hoped for cooperation at the very beginning [of the investigation]to be effective.
"Today it is obvious that the Investigative Committee of Russia is losing ground on this situation…That is why we publish the list of those who, according to our information, were victims of the worst possible extrajudicial executions in Grozny. And now the investigation, which has a lack of living of witnesses, will have to deal with the special witnesses. Because only the dead have nothing to fear in Chechnya."
It is unknown whether or not the 27 men were slaughtered have any connection to the gay men that we recently reported being killed, or if any of them were in fact gay.
The Chechen government has continued to deny all allegations about the gay purge, even whilst put under pressure by European leaders Angela Merkel and Emmanuel Macron – who both raised the issue during meeting with Vladimar Putin. The government from the United Kingdom has also shown their concerns surrounding the issue.