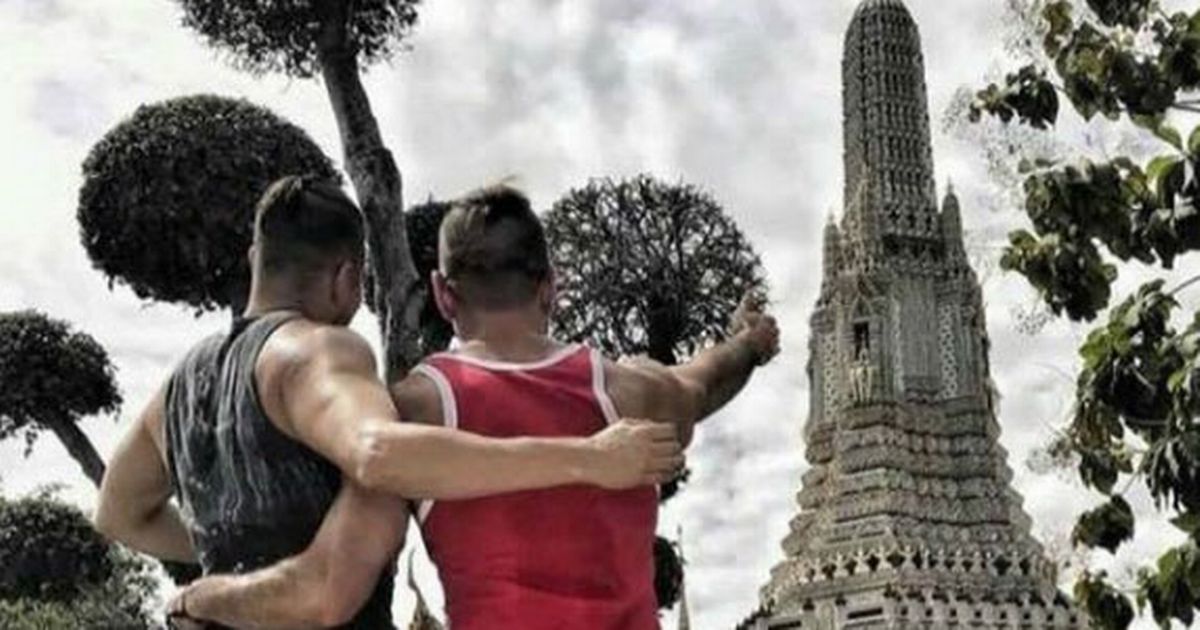 A gay couple who were arrested in Thailand for baring their bums in front of a Bangkok's sacred Wat Arun temple is now on their way back to the US.
Travis and Joseph Dasilva spent a week in a Thai jail, facing a possible five years in prison and a fine. They were arrested at Don Mueang airport after officials became aware of the photos.
San Diego Gay and Lesbian News report that the court has thrown out the charges against the couple and they were sent back to immigration services to be deported.
The couple ran an Instagram account @traveling_butts which they took photos like the ones in Thailand. With 14,000 followers, following the incident in Thailand the account was deleted.