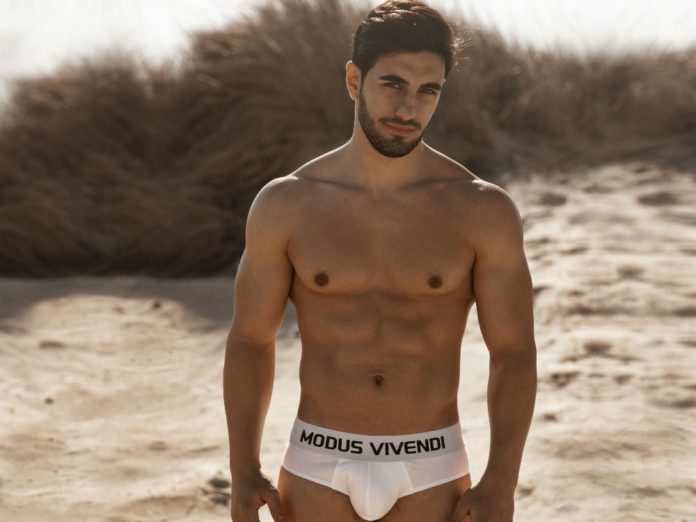 To celebrate the countdown to Level 2, express has teamed up with Modus Vivendi to bring you a Hottie a day! Personal trainer and model Efthimis kicks things off!
Personal trainer and model Efthimis tells us he is doing the job he always dreamed of. "To study and learn about the way one can build a healthy body and then teach this to others. Modelling is just a part-time hobby and a way to challenge myself."
Working out aside, Efthimis puts his thirst-trap figure down to a couple of key dietary tips – "drinking a lot of water and not consuming too much sugar and alcohol."
Efthimis confesses he is not 'a party animal', but can often be found havening "adventures near a beach."
Although Efthimis is single, he avoids the apps as he prefers meeting people face to face. In saying that, he is quick to confess that he is open to DM's on his social media. Slip in there boys!