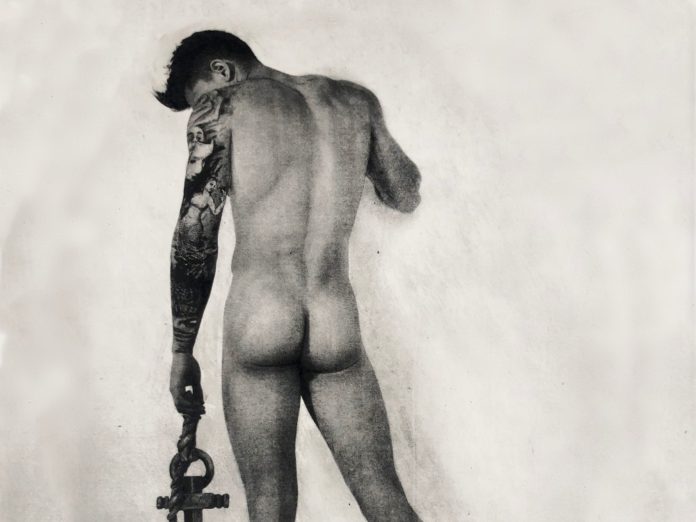 express explores Prue MacDougall's latest body of work 'Atlas Pacifica' which draws on the ideas and links between the male body and the exploration of New Zealand and the movement and adaptation of people.
Prue MacDougall became truly immersed in her passion for art when she studied printmaking at the University of Auckland's Elam School of Fine Art, and graduated with a Bachelor of Fine Arts with distinction.
Speaking with express, MacDougall says her latest work follows on from her previous series 'Age of Exploration' which explored evocative metaphors through images of the female body and maps.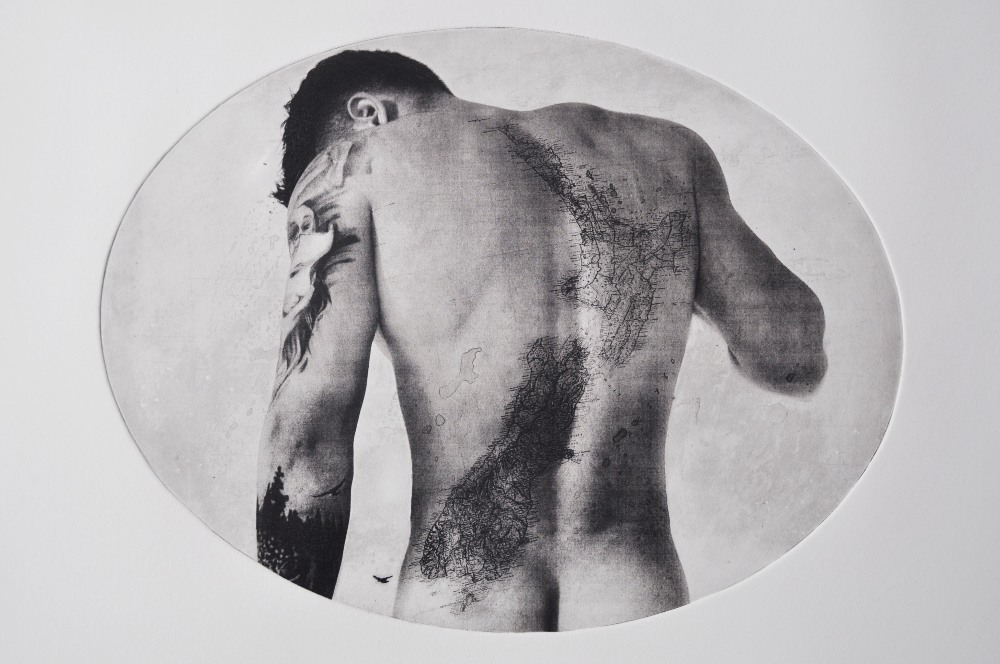 With her new work, Atlas Pacifica, a young male model is juxtaposed with objects like anchors and globes, for the travel and exploration themed collection.
She says her prints are interpreted and appreciated on many levels and has found them to be extremely popular with the rainbow community.
"When showing them to some of my gay artist friends, I was amused at how much they all liked my beautiful young model. But I hope that the creative aspects of the work are also appreciated and has equal appeal to a much wider audience of art lovers."
Working prominently from her Auckland studio, where she works on both private commissioned work and her own collections. MacDougall says her process tends to take anywhere from a day to a week to produce a print. "There is a lot of experimentation and failure, before I get the images I want," she confesses.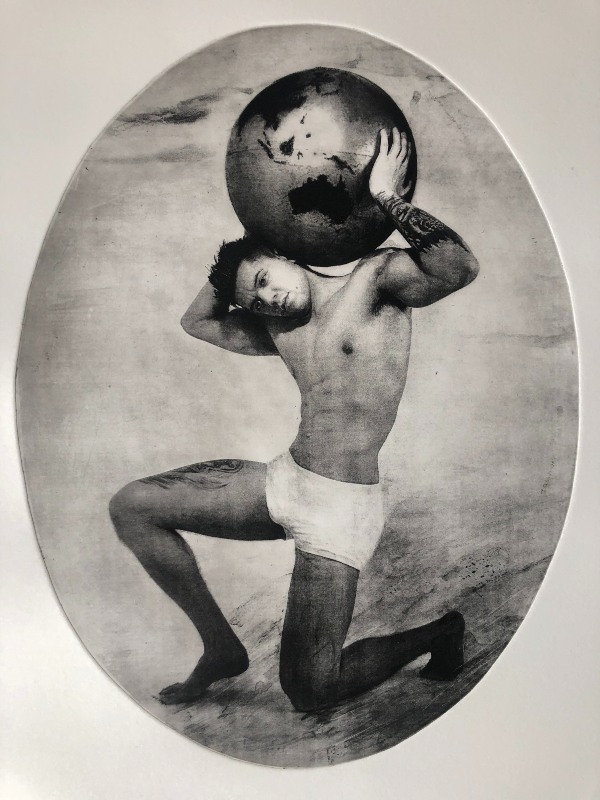 Using real models to create her prints, MacDougal says that the young man featured in 'Atlas Pacifica' is the son of a family friend.
"He was an extremely fortuitous find and reminds me of neoclassical statues. It is challenging to find willing models, in the beginning, the most accessible model was myself!"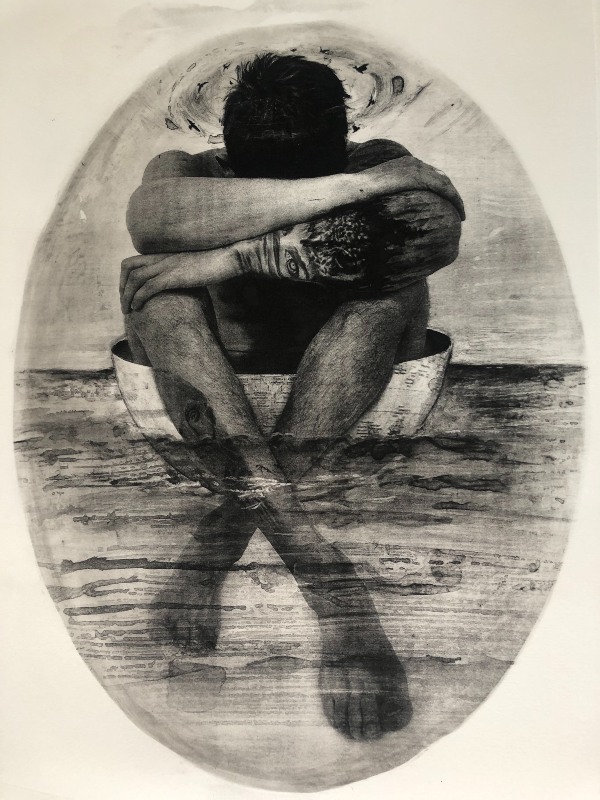 I have had quite a reaction to 'Anchor Me' – which was the model's first photo shoot. He was a little shy and nervous to start with, however by the end he was totally into it and enjoyed the experience, even making a few suggestions himself! I love this collaboration, and 'Anchor Me' is now a firm favourite."
---
Prue MacDougall's 'Atlas Pacifica', is being shown as part of the Auckland Art Week 2020 program at Railway Street Gallery (8 Railway Street, Newmarket) from Thursday 15 October till Tuesday 3 November.
All works are limited edition, hand-printed, Intaglio etchings, on Fabriano paper and come in a variety of sizes starting from just $120.
She will be giving informal artist talks at the gallery on Saturday 17 and Sunday 18 of October at 10 am and will be in the gallery until 3 pm on both days to discuss the work.