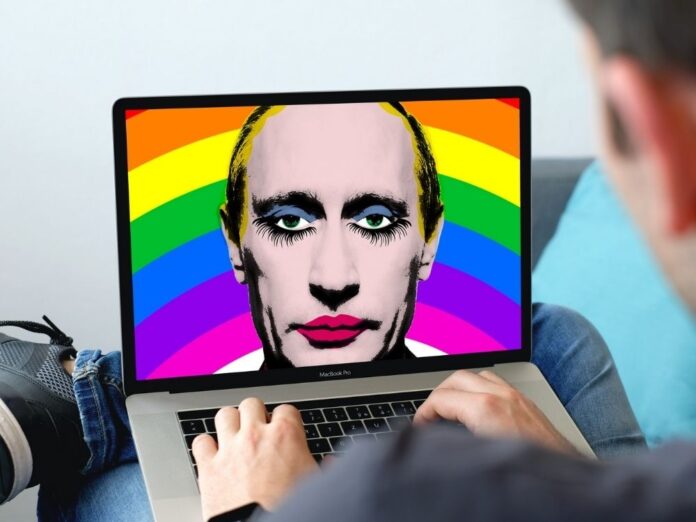 Putin's most hated and banned image has been pushed across some of Bulgaria's top television networks after hackers took over broadcasts in response to the nation's support of Putin's invasion of Ukraine.
The cyberattack, which occurred on the evening of Sunday the 6th of March, saw regular broadcasts on Bulgarian TV stations replaced with an image of Putin, which reportedly makes Putin furious and has been banned in Russia since 2017.
Described as "extremist" by Russia's justice ministry, the image which depicts the Russian leader wearing lipstick and mascara against the LGBTQ+ Pride flag was paired up with the words "Make Love, Not War," before being promoted across NOVA TV, Bloomberg TV Bulgaria, Bulgaria On Air and Bulgarian National Television.
It has been reported by to Novinite.com that many channels were forced to pull their broadcasts altogether after not being able to take back control of the feed.
The hackers, whose identities have yet to be verified, reportedly managed to bypass security features and take advantage of server domains, redirecting each TV channel's live stream to the banned image of Putin.
YOU CAN SHARE THE IMAGE BELOW: