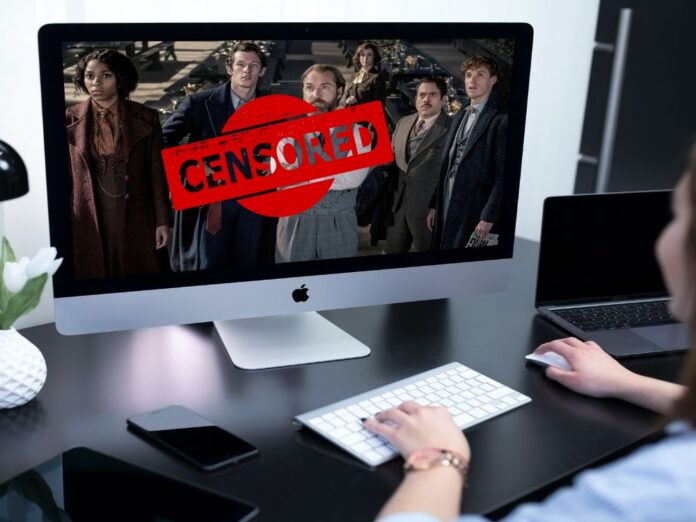 References to a gay relationship in the third instalment of the Fantastic Beasts movie have been cut in China to appease the nation's strict censors.
According to Variety, Warner Bros studios agreed to cut around six seconds of dialogue from the Chinese-release version of Fantastic Beasts: The Secrets of Dumbledore – dialogue specifically relating to the relationship between Dumbledore, played by Jude Law and Grindelwald (Mads Mikkelsen).
To enable the film's release, Chinese censors requested that lines such as "because I was in love with you" and "the summer Gellert and I fell in love" be cut – cuts that Warner Bros insisted won't take away from the film and keep, "the spirit of the film remains intact."
Speaking with Variety, the studio added that the decision was made "to respond sensitively to a variety of in-market factors."
"Our hope is to release our features worldwide as released by their creators, but historically we have faced small edits made in local markets."
With the Chinese market now being more significant than that of the United States, more and more studios are also likely to buckle to the demands of Chinese censorship in the future.
In 2021, Marvel and its parent company, Disney, refused to cut scenes depicting a same-sex couple in its blockbuster film Eternals. The film has since fallen foul with censors in Saudi Arabia, Qatar and Kuwait and has not been released in China.
Despite homosexuality being legal in China, same-sex relationships are not recognised by law, and the rainbow community faces many challenges, including active censorship and no protections against discrimination.