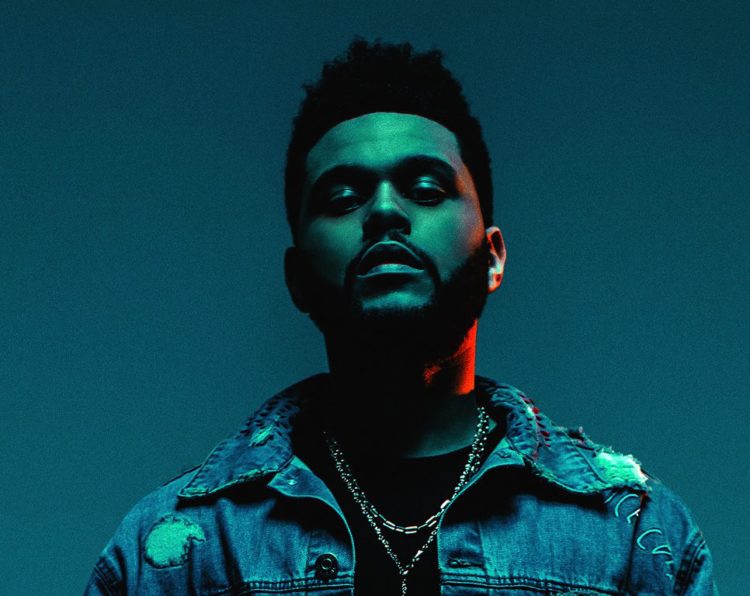 Oliver Hall takes in the Star Boy's futuristic fantasy.
---
The Weeknd's Starboy: Legend of the Fall tour felt like it was literally 'landing' at Auckland Spark Arena last night. After the lights are cut, the blackness was interrupted by the show's feature set piece, a huge 'Star Wars Star Destroyer-esque' lighting rig that floats above the stage. In a testament to his impressive record sales and 'star-power' the lighting and production is the sort high tech extravaganza you'd only expect from a multi-platinum monsters like Adele, Kanye or Drake. It's clear no expense has been spared on this show and it's a nice touch when support act Nav returns to the stage to join the Weeknd in song.
Ascending to the stars has been a theme of The Weeknd's career. At the beginning of the decade he was an alt-R&B artist pushing critically acclaimed mixtapes in his native Canada, now Beyoncé, Kendrick Lamar and Lana Del Rey are all tapping him for collaborations and he possesses multiple number one albums and singles. What has remained consistent is the darkness of his lyrics. Heavy on the drug-use and misogyny, two topics he glamorises yet remains refreshingly honest in his self-awareness of his 'scumbag' ways and unfiltered macabre thoughts. You don't question that he has lived the life he sings about.
After his second studio album Beauty Behind the Madness blew up world-wide many questioned if The Weeknd would keep his dark edge under the pressure of staying on top (some of course claimed he had already lost it) but his follow up Starboy (essentially a concept album) was a clever way to go. His ode to living the pop superstar life he never expected he could, complete with space age collaborations with Daft Punk.
With all its futuristic bells and whistles this Legend of the Fall is the best live compliment he could have given Starboy and truly proves the once underground star is now the pop charts true alien. From start to finish the audience are eating out of his hands during his tight 90 minute set. Opening with Starboy the song sets the pace and proves just how loud the sound will be. Presented in the style of a Hip Hop gig, the aim seems to be to blow out the speakers. That doesn't quite happen, but in the nearly full Spark Arena – no one takes their seat!
Unsurprisingly Can't Feel My Face gets the biggest reaction (performed practically as a duet with the audience) but even old school cuts like House of Balloons, receive a positive reception. I Feel It Coming closes the show on a mellower melodic vibe, before The Hills contrasts as a killer blow out encore.
With shows like this, the mother f***in Starboy is here to stay.