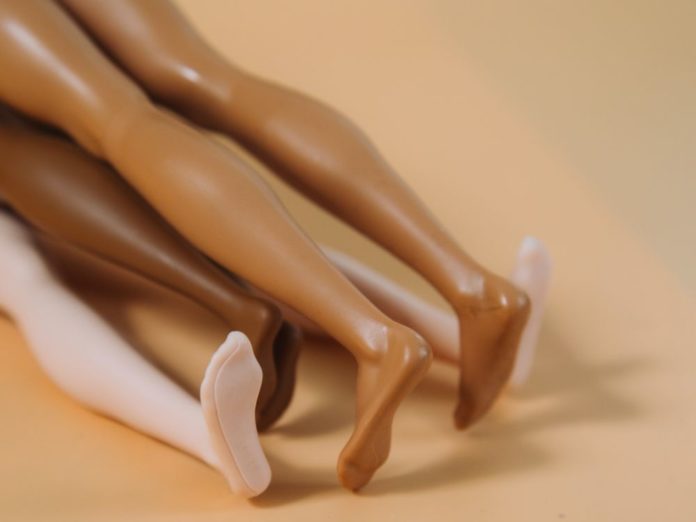 Dick Richards finds a worrying trend, the more sex gay men watch on screens, the less you can enjoy in real life.
As a community that loves a hard a dick, it's surprising when you encounter one that struggles to stay stiff. Men are easily aroused – it doesn't take much. It could be a picture, a video, a chat, a movie, a Wendy's hotdog, or even a gust of wind. So, when I encounter one that's finding it hard to stay… well… hard – it worries me. In fact, I've actually met a few of them. And I'm not talking about not being able to get it up, I'm talking about keeping it up.
The sight of a soft cock doesn't instantly turn me on. I mean, it's just a piece of anatomy after all. But it's what happens to it that interests me. I'm aware there are men who get turned on by a flaccid penis, but if you want to get my attention in the bedroom – you can start with a full mast.
I used to hook up with a guy who couldn't stay hard unless he was high on amyl, which was fine, until one day he ran out. We had to stop intercourse several times that day. He would wank himself hard, then I'd jump on, then after a minute of pounding, I'd feel him shrivel. It wasn't fun. My expectation was me riding a hard joystick, but instead, I was straddling what felt like mash potatoes. It was so awkward. Then there was Porno Peter… who couldn't keep it up unless porn was playing in the background. It's such a shame. Because if an opportunity arose for outdoor sex or any sexual activity without a screen OR for some reason the wifi isn't working – then he's fucked – and definitely not fucking. I even heard a story of a guy not being able to orgasm unless he was lying on his back, legs spread eagle.
Sometimes I wonder if we want to have sex with a human, or a fleshlight? Sex is about two people (or more) connecting physically (or/and emotionally) and enjoying one another.
Whether it's rough or sensual or slow or fast or outdoors or indoors, you go with the moment together – even if it's a transactional hook-up.
I'm reluctant to even say this as I feel it's just so obvious… but what you see in porn isn't real! Not everyone is 8 inches or over, not everyone gets laser hair removal on their butts and not everyone bleaches their asshole. The expectation that your sex life will have any similarity to what you wank-off to in porn is setting you up for an unhappy ending, and further down the line… a limp dick. Porn shouldn't be a blueprint for what sex should be or look like, but more a place for ideas.
When I was a kid and at the beach, I would create mini rivers by burrowing little channels in the sand. I would run to the shore, fill up a bucket of water, and pour the water in. That's what it's like in our brains. Habits create grooves in our brain, and when that 'arousal' river starts flowing in our heads, it can only go a certain way. If you're continuously looking at porn, using stimulants every time you have sex, or always fucking a certain way; you're training yourself for a very limited sex life – and no one wants that.
As gay men, we need a hard cock for sex and orgasms, so it's important that when it's hard we aren't always feeding our minds with images or stimulating our brains with substances.
We need to be aware that these seemingly harmless habits can become addictions and can entrap us. And what's the outcome? A flop!