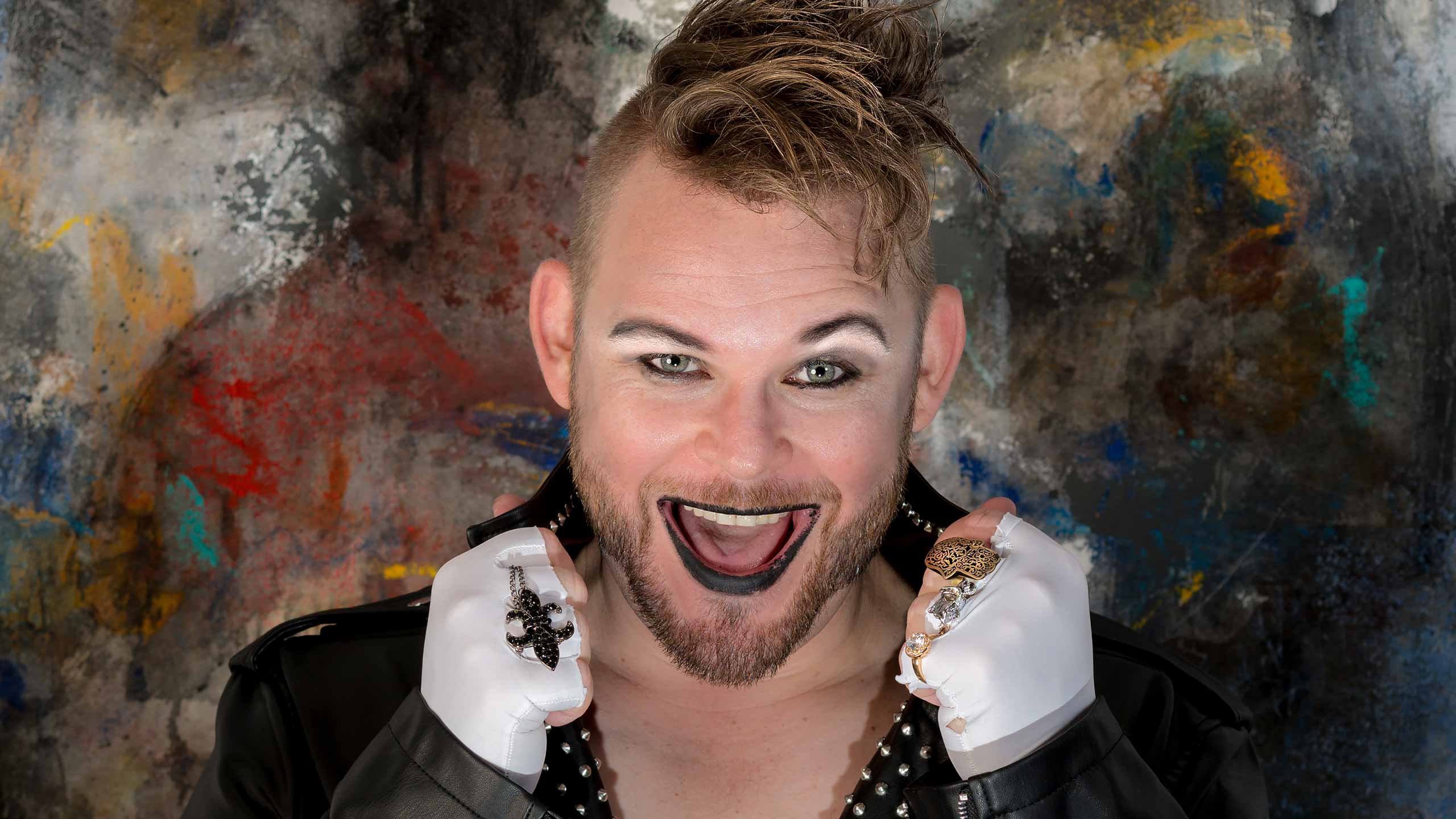 express talked to hilarious cabaret star Jason Chasland last year on the eve of his one-man show Imposter, in its fifth international season, developed especially for Pride. Roll on to 2018, and we were amped to catch this rising star in his return to New Zealand with his latest show, Leather Lungs: Son of a Preacher, that brought Melbourne audiences to tears at the 2018 Midsumma Festival.
Chasland is a virtuoso performer, singer and entertainer that titivates and enthrals his audience from the moment he makes his red-feathered, stilettoed, hedonistic entrance until his final vocal gymnastics reach a breathtaking climax.
His self-penned show, massaged to perfection with producer Geoffrey Renton, showcases Chasland's dimensional four-octave voice – the man has pipes – interwoven with his fierce wit, seamless and hilarious storytelling, and lusty, hot-pant drag …oh, and an enormous dildo. He's doing the splits effortlessly while belting out yet another showstopping tune both surprised and delighted.
Chasland's cerebral charm offensive draws people into his pleathered, pleasured world of virginity lost and lovers gained, peppered with deliberately chosen iconic songs from the likes of Tina Turner, The Weather Girls and Aretha Franklin (and a jazz number that wows).
He incorporates the perfect amount of audience participation, which finds its heart when he invites everyone to join with him to sing John Farnam's 'You're the Voice', belted out with an enthusiasm not always synonymous with an Auckland audience. In a world provoked by "the free world's" leadership, and a bungled – if eventually successful – marriage equality referendum in Australia, this message led by Chasland is powerful and poignant, and solidifies him as a masterful and well-rounded performer.
The opening night show, with its full house, ended with an uproarious standing ovation and all the satisfaction of a carnal night satiated. The words "must-see" are overused but apply to Leather Lungs: Son of a Preacher a thousand-fold.
Catch Leather Lungs: Son of a Preacher at Q Theatre Loft, Friday and Saturday, 9 and 10 February, 8:15 pm, $23-$25 (booking fees apply).