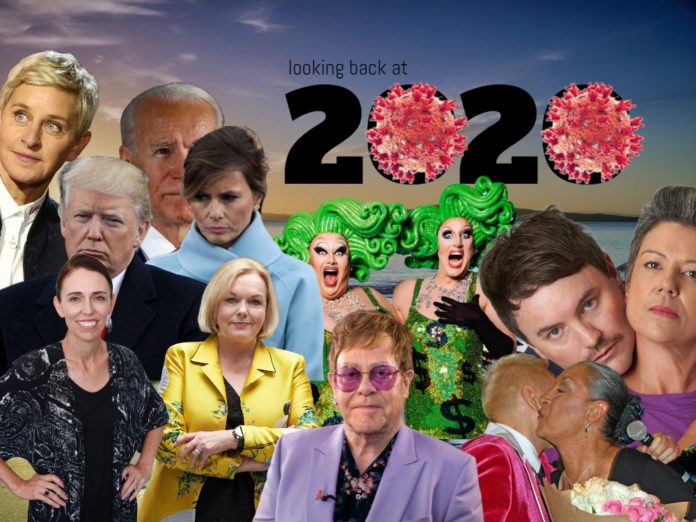 What a year that was! express looks back at our biggest features and stories during the year of 2020, looking back at the highs, the lows, and everything in between.
January 2020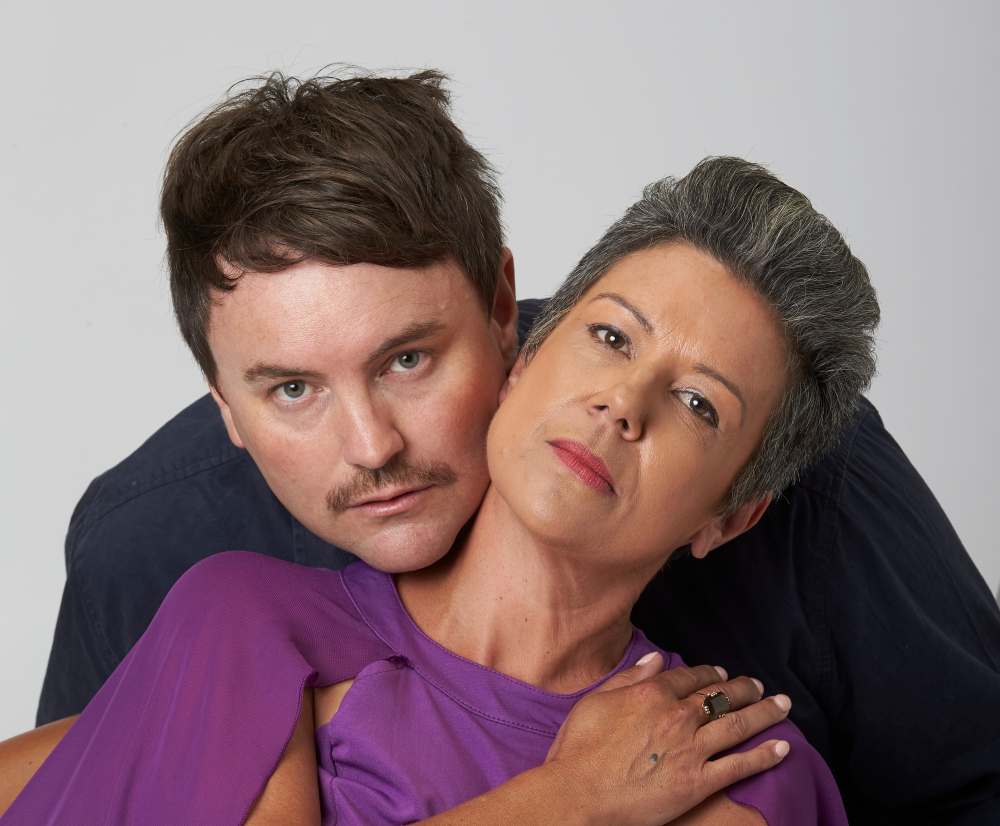 Back at home, Kicking off what seemed to be a year full of so much potential, express went viral with our fabulously intimate Tom Sainsbury, and Paula Bennett cover and interviews!
Around the world, January also saw Germany ban conversion therapy, an Australian Cricketer fined for using homophobic slurs, a historic transgender rights bill being passed in Chile, and allegations that a homophobic WWE Wrestler once had a career in gay porn.
---
February 2020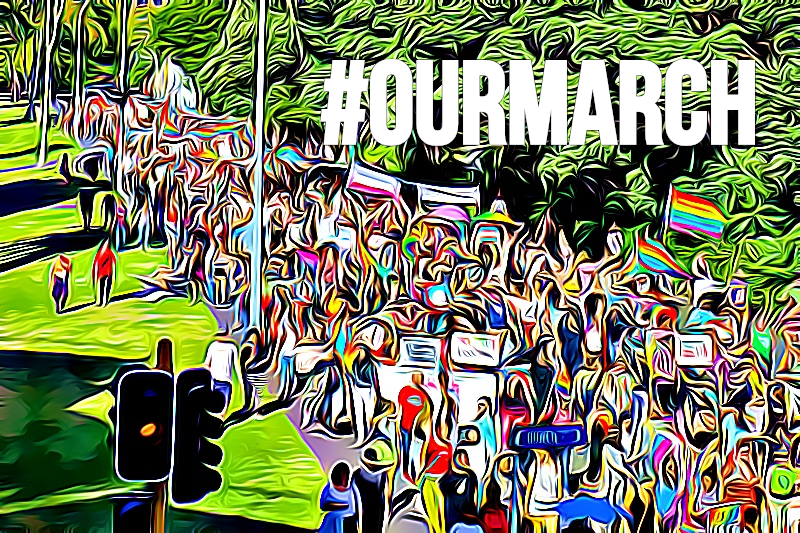 Pride, Pride, and more Pride! Our February edition featuring Drag icon Kim Chi included a special message from Prime Minister Jacinda Ardern ahead of the 2020 Pride Season.
In local news, Auckland Pride saw over 6,000 attendees at #OurMarch 2020, Prime Minister Jacinda Ardern expressed her desire to see conversion therapy banned in Aotearoa, the WOOF! Rainbow Dog Show returned to Auckland, and Hannah Tamaki was dropped from Dancing with the Stars.
Elton John was also forced to cancel his shows due to what was described as Walking Pneumonia (was it COVID???), and the Ending HIV Big Gay Out saw thousands flock to Auckland's Coyle Park where Liam Reid was crowned Mr. Gay New Zealand 2020.
---
March 2020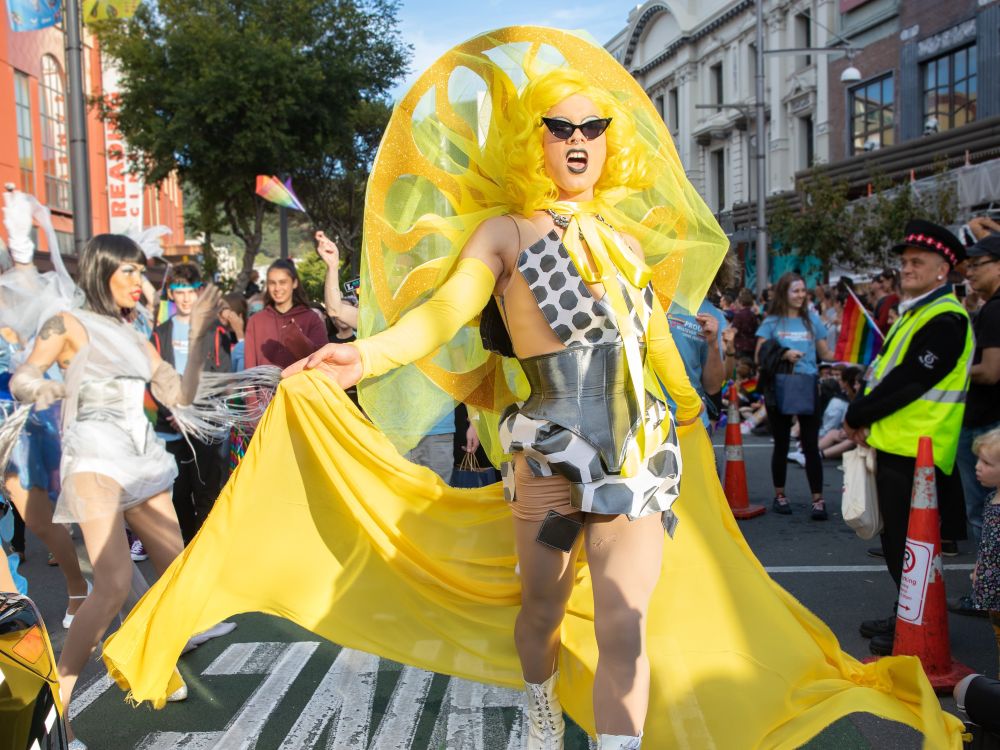 Our March issue of express wrapped up the successful 2020 Auckland Pride Festival featuring pics from many of the fantastic events!
Before Covid-19 really started rearing its ugly head in Aotearoa, March saw the closure of Staircase bar, Wellington (not to be outdone by Auckland) hosted thousands at the 2020 Wellington International Pride Parade and we spoke to Mark Fisher who slammed the sudden banning of Popper in NZ.
The nationwide Level 4 Lockdown was introduced. We saw the closure of Checkmate, PrEP being tested against the Virus, Eurovision, Mr Gay World, and many other global events being cancelled due to the pandemic.
---
April 2020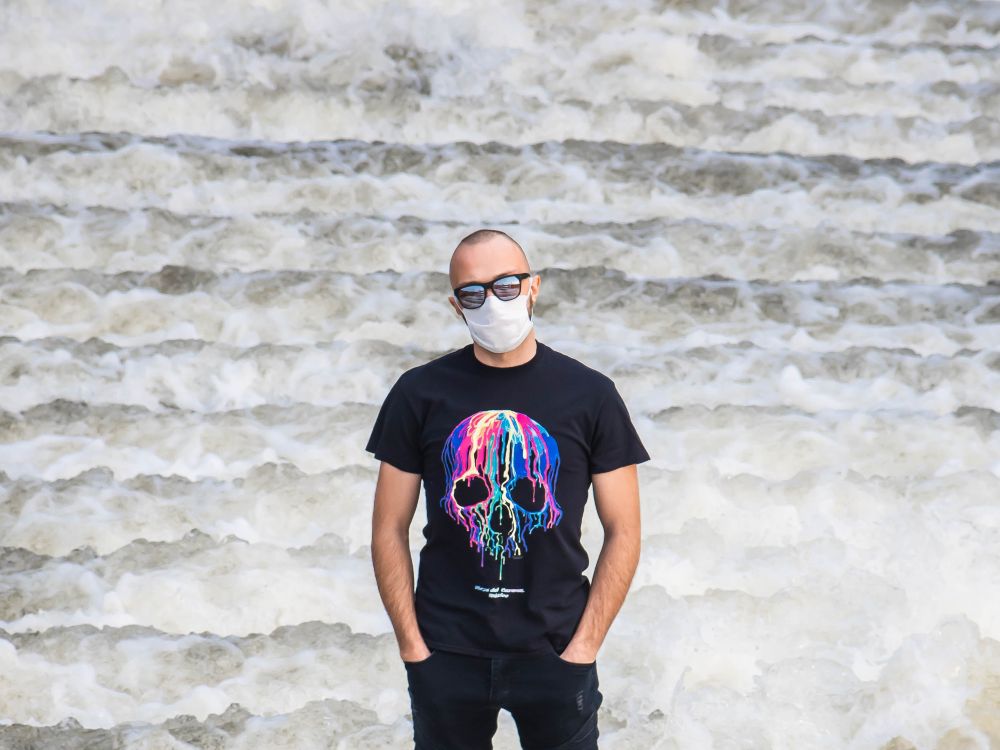 In April the Lockdown Level-4 is now in full force, and express is forced to close our doors to help prevent the spread of Covid-19.
During this time, we touch base with members of the community to discuss life in lockdown in our Queer Kiwis In Isolation series. We also partner up with NikNak Media and MusicHelps to support local queer kiwi artists with Lockdown Live where we chat to queer artist Paige.
---
May 2020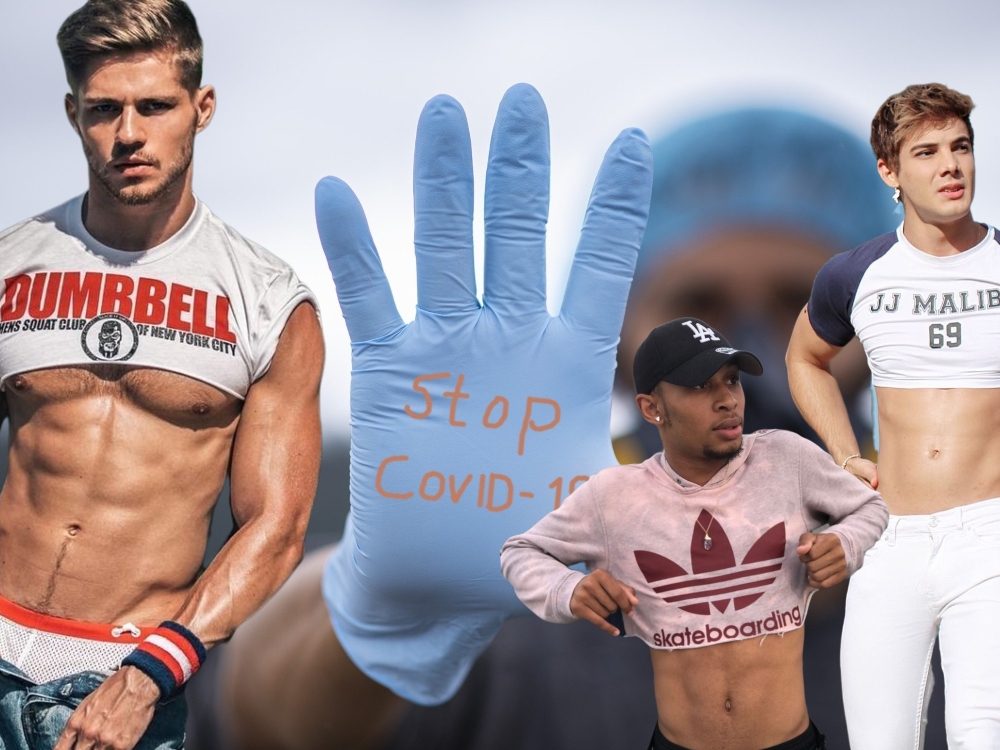 Level-3 soon becomes Level-2 in May with Aotearoa starting to open up again the express team starts working on our first issue post-Covid lockdown.
While working on our upcoming June issue, we showcase some handy tips on making a face mask and a crop top at once! Chat to queer kiwi artist Jack Panther, and talk to FAFSWAG.
In the headlines, we see Albania banning conversion therapy, a rise in hate crimes in France, Auckland's HQ bar facing backlash after homophobic comments made by the bar's owner, and Louisa Wall's shock withdrawal from her electorate seat's selection race.
---
June 2020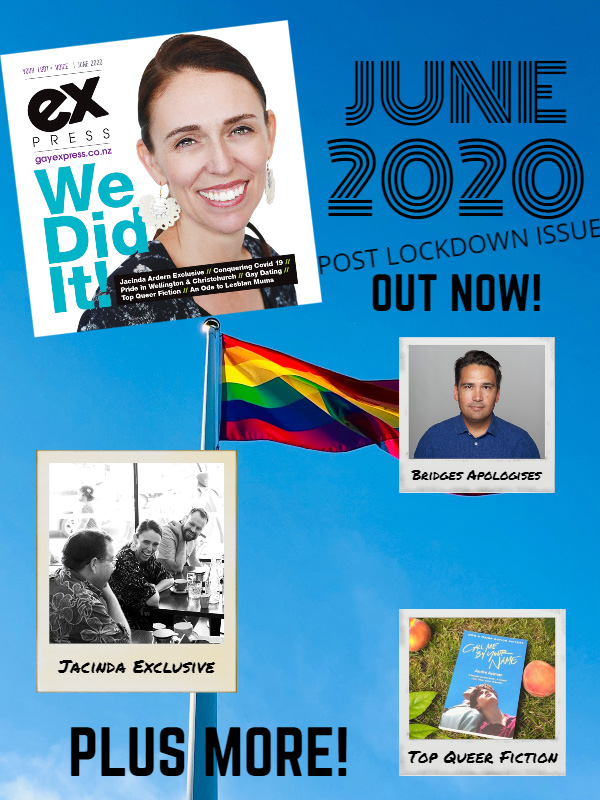 June sees express return to print and a move to Level-1 restrictions! Our June issue features Prime Minister Jacinda Ardern on the cover, along with an exclusive interview. We also chat with the former leader of the opposition, Simon Bridges, who apologises to the community for his past views.
In the news, Jk Roling is under fire for transphobic comments. Family Bar announces its reopening date, The New (now former) leader of the opposition Todd Muller refused to say how he would have voted on marriage equality, and Georgina Beyer Receives Queens Honours Recognition.
---
July 2020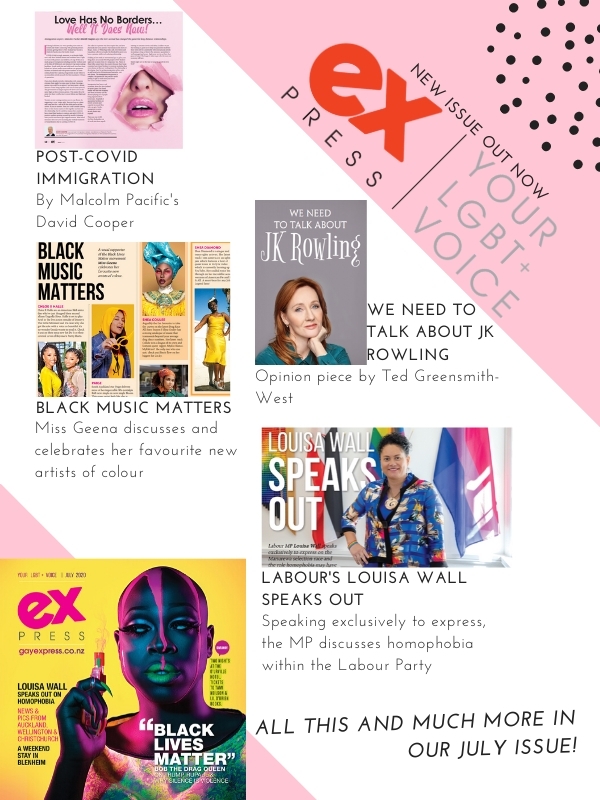 July's edition of express features Bob The Drag Queen on the cover along with our exclusive interview where we discuss #BLM. We also chat exclusively to Louisa Wall about homophobia within the Labour Party, discuss JK Rowling's fall into transphobia, and discuss Immigration in a post-Covid world.
Making headlines in July, Scooby Doo's Velma comes out as lesbian. A new study shows that only 41% of gay and bi kiwi men received a comprehensive sexual health check-up, and Tom Sainsbury roasts the new deputy leader of the opposition – Gerry Brownly.
---
August 2020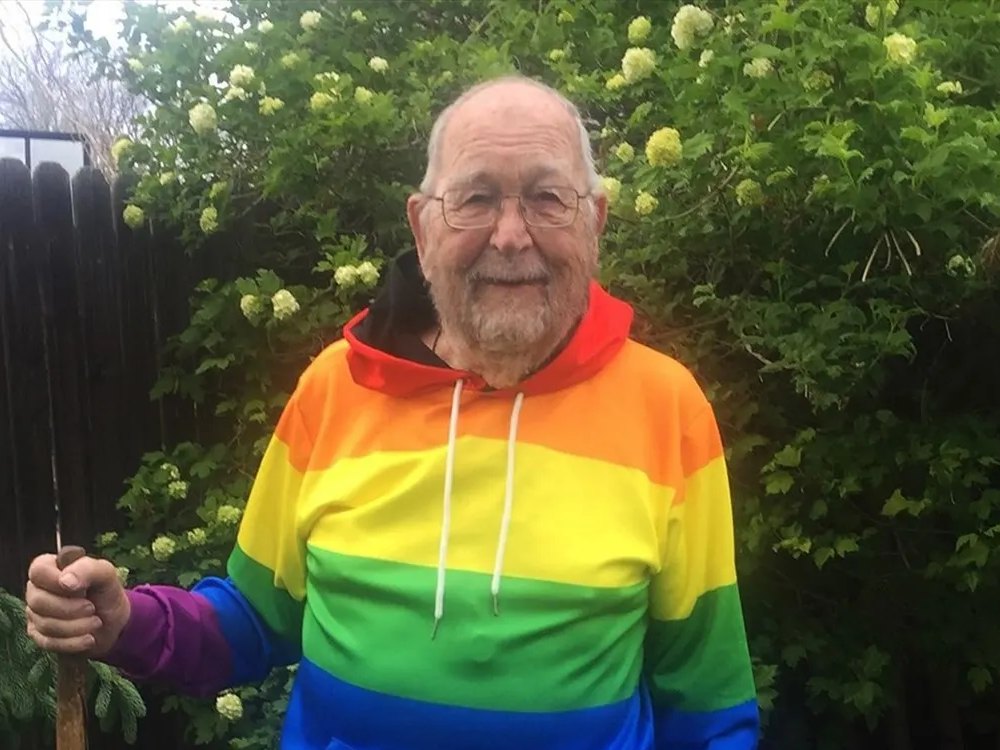 In August's issue of express, we chat to fashion icon Jean Paul Gaultier about Freak & Chic – a documentary that takes an intimate behind the scenes look at the outrageous retrospective fashion musical the designer created. We also speak to Drag Race All stars legend Jujubee and examine why so few gay and bi men are open about their sexuality to their doctor.
In the news, we see Ellen threatening to cancel her show, calls to decriminalise homosexuality in the Cook Islands, and see Australia's Capital Territory ban conversion therapy.
---
September 2020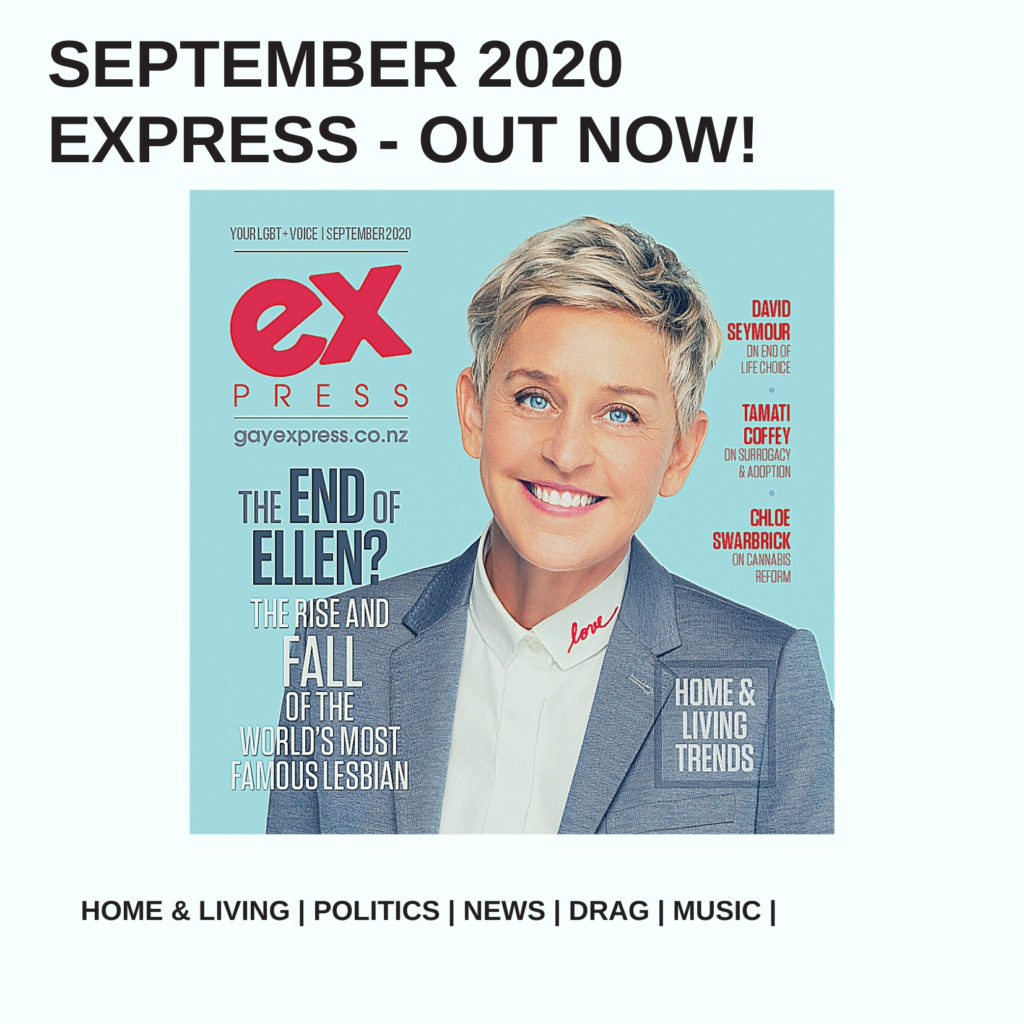 The End of Ellen? express September investigates the rise and fall of the world's most famous lesbian and chats exclusively to David Seymour, Tamati Coffey, and Chloe Swarbrick ahead on the 2020 General Election.
Making headlines at home and around the world, Democratic Presidential nominee (now president-elect) Joe Biden promises to repeal Trump's anti-trans Military ban, Eric Trump confirms he's not LGBT+ after awkwardly and seemingly coming out on live TV, 17-year-old beauty influencer Ethan Is Supreme tragically passes away. Auckland Pride announces a full month-long festival in February 2021.
---
October 2020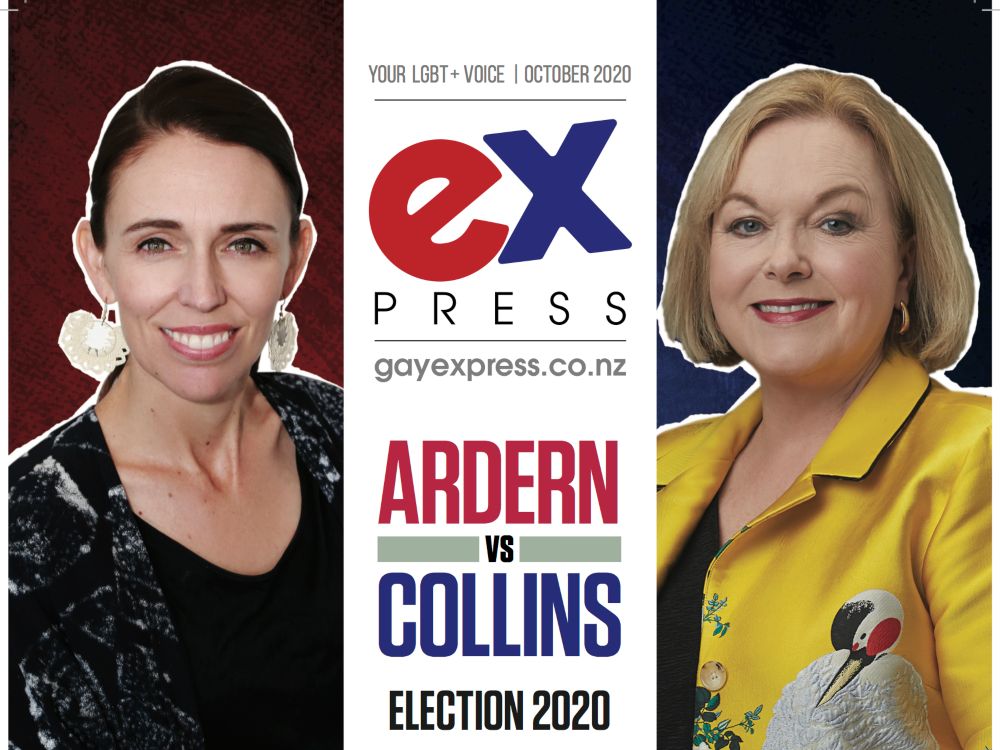 Election 2020! October sees Ardern face off against Collins ahead of the fast-approaching election! We chat exclusively to both leaders and Winston Peters for his first LGBT+ interview!
Our most popular headlines for October included rumours of Ivanka Trump secretly being a lesbian, Anita Wigl'it on why she left her church following a New Conservatives ambush, a former ACT candidate slamming David Seymour on transgender issues, and of course Jacinda Ardern's commitment to ban conversion therapy if she is re-elected (spoiler alert – she was and it's still not illegal yet).
---
November 2020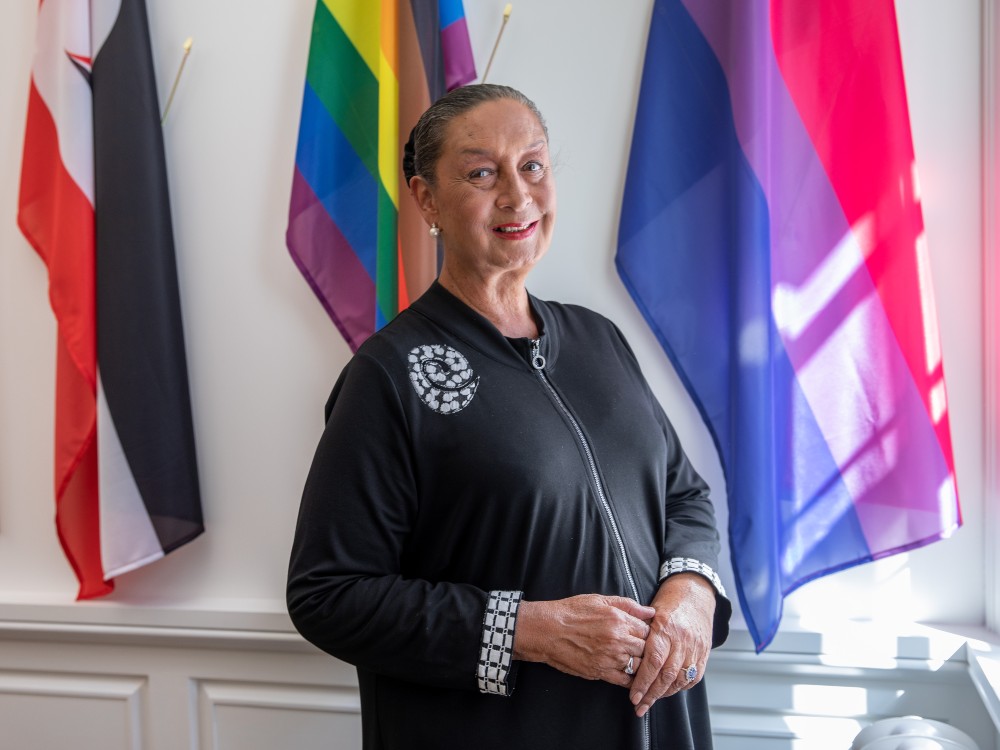 In November's edition of express, we pay tribute to the inspirational and legendary Georgina Beyer ahead of the Rainbow New Zealand Charitable Trust's Rainbow Celebration Gala of which she is the guest of honour.
November also sees calls for the NZ Government to strengthen legal protections for LGBT+ kiwis, a transgender Miss NZ being crowned, Threats from far-right extremists to spread Covid-19 in Auckland gay bars, and Grant Robinson becoming NZ's first openly gay deputy PM.
---
December 2020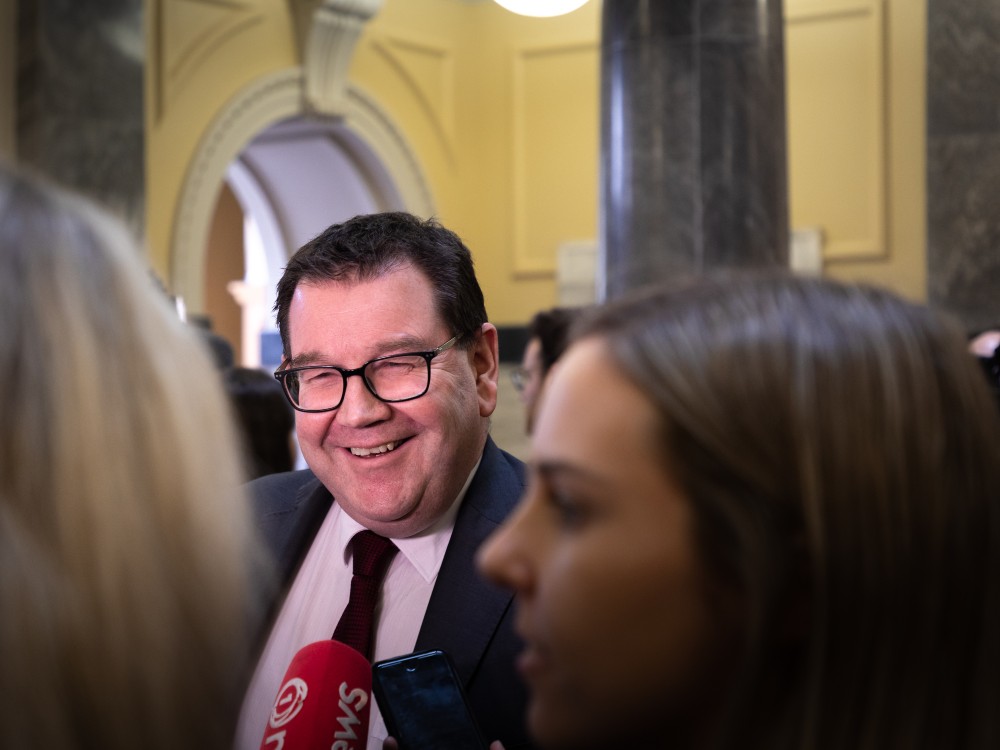 Ahh, it seems like just the other day … We wrap up 2020 with our newly minted openly gay deputy PM on our cover as we discover more about Grant Robinson with our exclusive interview.
December also saw express explore Miss Ribena's new venture in Hamilton, New Zealand relax its blood donation criteria, The Uk further relax its blood donation criteria over NZ, Ellen testing positive for Covid-19, and allegations of homophobia at a Christchurch bar.
---